Top 30 Bollywood Hottest Body 2020 (Males & Females)
Salena Harshini |Feb 05, 2020
Are you curious who got the top Bollywood hottest body among countless actresses and actors in the country? Check the list, read their tips and see their photos here!
With sultry physiques and luscious skin, Indian celebrities are the epitome of beauty and grace They continue to steal hearts and amaze the entire world with their breathtaking yet unique looks and among those, there are some ladies and gentlemen who have been considered to have the top Bollywood hottest body!
They not only raise the heat on the screens and red carpets but also the ramp as well as their sports events or beauty pageants. While the actors give women everywhere nosebleeds with their masculine faces and washboard abs, the actresses also shine bright with their looks and serve major goals in keeping an admirable figure.
Curious, aren't you? Check out our list of top 30 Bollywood hottest body right here:
List of top Bollywood hottest body
Take a look at our ranking regarding the most sizzling physique of the B-town dividing into two separate categories of ladies and gentlemen with their respective measurements. After the table summarizing their ranks, you can scroll down for details. Top 20 hottest Bollywood actresses in 2020 with their body measurements will be included first in this table.
No.
Hottest Bollywood actresses
Body measurement in inches
(bust-waist-hip)
1
Deepika Padukone
34-27-36
2
Disha Patani
33-25-33
3
Kangana Ranaut
34-25-34
4
Priyanka Chopra
35-28-35
5
Kareena Kapoor Khan
36-26-34
6
Aishwarya Rai Bachchan
34-26-36
7
Katrina Kaif
34-26-34
8
Sunny Leone
38-24-36
9
Anushka Sharma
34-26-34
10
Alia Bhatt
33-26-34
11
Shilpa Shetty
33-26-34
12
Amy Jackson
32-23-35
13
Sonam Kapoor
34-27-34
14
Esha Gupta
33-25-34
15
Jacqueline Fernandez
34-27-35
16
Nargis Fakhri
34-27-35
17
Chitrangada Singh
32-26-32
18
Lisa Haydon
34-27-34
19
Urvashi Rautela
34-27-35
20
Sara Ali Khan
32-26-34
To understand more as to why the stars have made it to the list of the most gorgeous human of Bollywood, scroll down for more insights of Bollywood hottest body. Let's start with the ladies first, shall we?
1. Deepika Padukone
Supposed that looks could kill, Deepika Padukone would be guilty of homicide! Escalating from being trolled as the "wooden" doll in her debut portrayal to becoming the highest-paid starlet of India, Deepika's journey is very little short of a case-study. The actress's curvaceous, tall body as well as sculpted features and her experimental sartorial choices made DP a "Global elite".
>>> See more her photos here:  15 Sexy Pictures Of Deepika Padukone In Bikini
2. Disha Patani
Disha Patani, who is also known as the Cadbury Silk ad girl has lately been the top stunning sensation of the town. She never fails to have the temperatures soaring high with the eye-burning body and every millennial style she opts for. With the dreamy portion of 33-25-33, she can easily transform from a girl-next-door image to a glamorous dive. Disha surely makes many drool over her. She deserves the second rank in our list of Bollywood hottest body.
>>> More pictures at: Disha Patani In Bikini
3. Kangana Ranaut
Kangana Ranaut makes it at the third rank of the top 30 Bollywood Hottest Body. The actress is known for her stellar acting chops as well as the bold nature and not to mention, her spell-bound figure. Kangana is a reputed gym freak and therefore, she always assures that she looks fit and feels healthy.
>>> See more: Kangana Ranaut In Bikini Pics 
4. Priyanka Chopra
Fondly known as PeeCee by fans, Priyanka Chopra is considered a global icon! The 2000 Miss World is among the most recognized Indian starlets in the world as she has proven that she is a beauty with brains. She is not just among hottest Bollywood body list but also smartest beauty champions.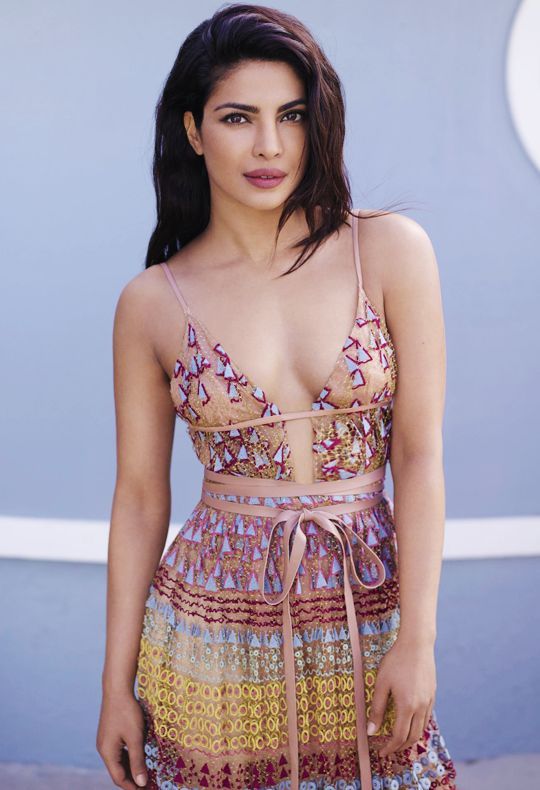 >>> More photos: Priyanka Chopra In Bikini Pictures
5. Kareena Kapoor Khan
Being the mom-of-one, Kareena Kapoor Khan is still the icon of beauty and fitness goals. The actress is famous for her unique "size zero" and her journey of getting back in shape after maternity serves goals to many ladies out there. Despite her age, Kareena is still one of top Bollywood hottest bodies. However, this actress is also among most hated Bollywood actor names. >>> Take a look: Hottest Kareena Kapoor In Bikini Photos
6. Aishwarya Rai Bachchan
As one of the most beautiful women across the globe, Aishwarya Rai Bachchan surely never stops attracting gossip. And not just her beauty, Rai Bachan's massive net worth is also the center of attention around the town as well. Especially after giving birth to her firstborn, she received a lot of backlashes just because of her physical changes. However, she got back to balance and again made everyone swoon.
>>> More photos: Aishwarya Rai Hot Photos
7. Katrina Kaif
It's no surprise to find Katrina in this list of Hottest Indian women! With her perfect figures, Katrina Kaif deserves top spot in the list of Bollywood hottest body.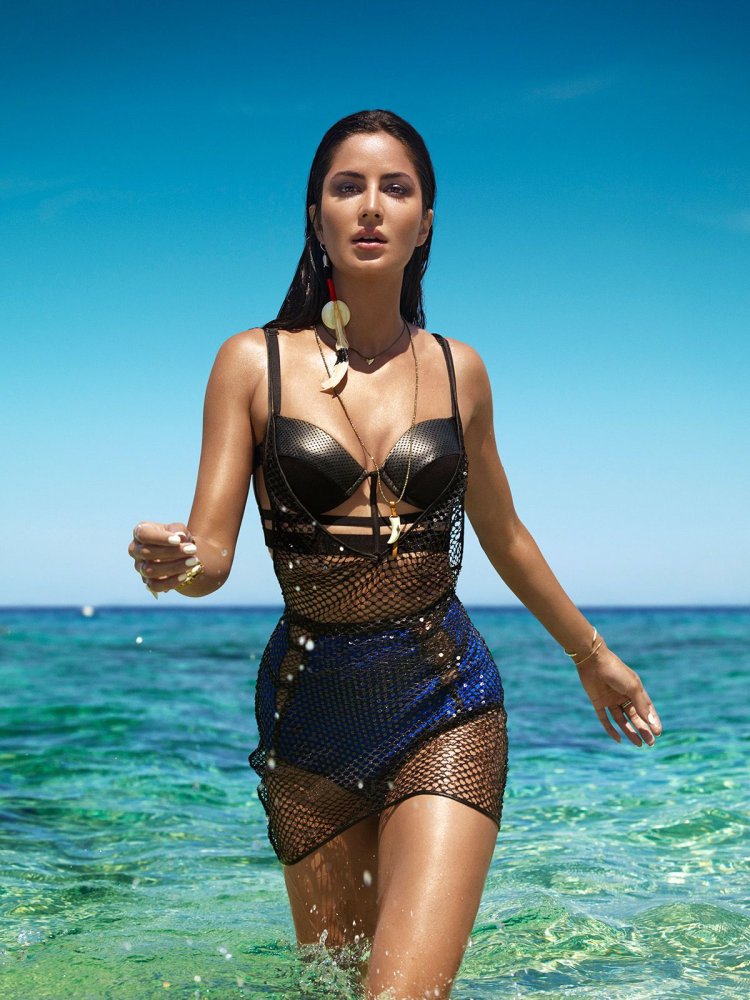 Over the years, she has made herself known not only as a supermodel, a budding entrepreneur, but also a stellar actor. You can read Katrina beauty tips while checking on Katrina Kaif best bikini pics!
8. Sunny Leone
Budding from an adult star to a sought-after actress of Bollywood, Sunny Leone still creates a frenzy whenever she appears on social media. After the achievement of Jism 2, she decided to devote to Indian cinema not only by appearing in Bollywood films but also regional flicks along with special cameo in song and dance tracks.
>>> Read more about Sunny Leone, The Hottest Bollywood Bombshell!
9. Anushka Sharma
Anushka Sharma hardly ceases to amaze netizens with her vibrant jaw-dropping looks! The actress is renowned with her iconic minimalistic makeup style and of course, her acting chops.
>>> Click to see Anushka Sharma in bikini photos!
10. Alia Bhatt
Alia Bhatt ranks at the 10th place in the list of actresses with Bollywood hottest body. Ranbir Kapoor must be really proud of his girlfriend's figure! She is known for her drastic transformation from a chubby girl to a slim and lean lady. Alia Bhatt in bikini photos are also hotly hunted on the Internet whenever she goes to the sea!
>>> See Alia Bhatt body transformation, From A Duckling To A Dazzling Swan
11. Shilpa Shetty
It will not be wrong to say that Shilpa Shetty has got the perfect body in the entire B-town. She is picture-perfect from every angle. Toned, tight, and svelte. But not many people know that her mother had revealed that she was an ugly duckling who grew into an elegant swan.
>>> See more of this timeless beauty here: Shilpa Shetty And Her Anti-Aging Like A Wine
12. Amy Jackson
Another mother-of-one is listed on the beauty list. Amy Jackson has made eyes wide open with her post-baby body and the glowing vibe she has all along.
She has partaken in several Indian movies. >>> More tips for an attractive body: Amy Jackson's Innermost Secrets To Keep Her Body In Shape
13. Sonam Kapoor
The stunning lady Anil Kapoor's daughter and although she is widely known as a fashionista, she also knows how to carry herself as well as maintain simplicity with her hotness. >>> More photos: Sonam Kapoor Hot Photos 
14. Esha Gupta
Esha Gupta is praised for her acting and also her toned and fit body. Esha's social media account is something to be opened with caution; the actress has many hot and sensuous pictures on her Instagram account that has stunned thousands of people with her incredibly youthful appearance.
>>> Read her story here: How Esha Gupta Charges Herself To Be A Bombshell In Bollywood
15. Jacqueline Fernandez
Top 30 Bollywood Hottest Body includes the stars whose body is appealing and sculpted, and Jacqueline Fernandez is one of them. She was the former 2006 Miss Sri Lanka who switched to acting after Murder 2.
>>> See more photos at: Body Built-Up As Sexy Actress Jacqueline Fernandez
16. Nargis Fakhri
The 40-year-old star is not in the line of youthful stars anymore yet her body and spirit still give lessons to a lot. >>> Find out the truth: Nargis Fakhri Remains Gorgeous Body At The Age Of 40
17. Chitrangada Singh
Chitrangada Singh is among the Tinseltown's sexiest ladies who make eyes forget to blink. Despite having to keep up with a tight working schedule, she makes sure to keep fit and take good care of her skin.
>>> The more, the better: Get A Flawless Sylphlike Body As Chitrangada Singh With These Tips
18. Lisa Haydon
Bollywood actress Lisa Haydon is always touted as one of leading India's stars. >>> Check more pics inside: Lisa Haydon Redefines The Concept Of Keeping Fit
19. Urvashi Rautela
The Miss Diva 2015 is known for her compelling look as she has appeared in quite a number of music videos, B-town and southern films. >>> Recommended for you: The Secrets Behind Urvashi Rautela's Stunning Beauty And Sculpted Body
20. Sara Ali Khan
Closing up the list of hottest Bollywood actresses in 2020 with Bollywood hottest body is youthful starlet Sara Ali Khan. She created a storm after she successfully lost weight and became one of the fittest and most healthy actors.
>>> Check her proof: Sara Ali Khan In Bikini 
Now, we shall move on to the guys. Prepare to have yourself melted and gushing with our list of actors with the most striking body.
Top 10 hottest hunks in the Bollywood industry:
No.
Hottest Bollywood actors

Body measurement in inches

(chest-waist-biceps)

1
Hrithik Roshan
44-32-17
2
Akshay Kumar
44-35-15
3
Ranveer Singh
44-32-14
4
John Abraham
48-36-18
5
Tiger Shroff
44-30-15
6
Shahid Kapoor
42-30-15
7
Sidharth Malhotra
42-30-16
8
Varun Dhawan
40-32-15
9
Vicky Kaushal
40-34-14
10
Kartik Aaryan
40-32-16
21. Hrithik Roshan
There is no need to say too much about Bollywood's Greek God as he is undoubtedly charming. Besides, he also has an admirable acting career that inspires many in and out of the industry.
>>> Here come tips for men: Hrithik Roshan - The Secrets Behind His Envious Greek God Physique
22. Akshay Kumar
The top-notch Indian actor makes hearts thump with his smile and sizzling body. Akshay Kumar is also inspiring others by his well-forming body like that of an athlete and convincingly takes a spot in Top 30 Bollywood Hottest Body.
>>> More tips revealed: How To Form An Athletic Body Like Akshay Kumar
23. Ranveer Singh
The quirky and vibrant actor is the reason of many bleeding noses as he possesses that desirable body. >>> Read sharings from Ranveer! Get As Ripped And Lean As Ranveer Singh
24. John Abraham
John Abraham's fitness secrets are surely the most sought-after. He looks incredibly attractive and he is able to blow anyone off their feet with his charm. 25. Tiger Shroff
The master of parkour is the dream of many girls. The list of Top 30 Bollywood Hottest Body can't be completed without Tiger Shroff body as he is not only known as a budding Bollywood actor but also for his muscular flexible body. >>> Not many people can follow this: Workout And Diet Plan To Get A Rock Hard Body Like Tiger Shroff
26. Shahid Kapoor
The Kabir Singh actor is obviously the knight in shining armor of every lady. From being an on-screen chocolate boy to one of the hottest dads in Bollywood, Shahid Kapoor has millions swooning over him.
>>> Related post on Starbiz.com: Shahid Kapoor's Diet And Fitness Secrets For Chiseled Body
27. Sidharth Malhotra
Sidharth Malhotra places 7th out of ten actors with the best bodies in Bollywood. This man has once shared how he trained his six-pack abs in just one month without any equipment. You can click on the link to check details!
28. Varun Dhawan
Varun Dhawan's toned physique and washboard abs have signed his name on the list of Bollywood Hottest Body. The actor has stolen millions of girl's hearts through his debut in Student of the Year.
29. Vicky Kaushal
Youth sensation and a household name Vicky Kaushal has established his own niche market with his off-beat films. >>> You can learn from him: 6 Tips From Vicky Kaushal Surely Make You Hotter In Women's Eyes
30. Kartik Aaryan
Having a chocolate boy look yet Kartik Aaryan has a body to die for. Owning a normal physique to gaining washboard abs and lean torso, it is beyond any doubt that he made it to the top Bollywood hottest body. So, it is just impossible to deny the huge charisma that these stars have with such a charming physique. They are definitely the Indian stars with the most influential and top Bollywood hottest body.
For more interesting info about your favorite stars, check out our categories Celebrity Style, Bollywood News, and of course our page Starbiz.com!