Top 10 Hottest Marathi Actresses Who Rocked Their Bikini Looks
Vaishnavi Gavankar |May 28, 2019
Hot Marathi actresses' graceful personality and attractive figure made them the center of attraction. Take a look at their bikini looks!
Hot Marathi movies and film stars are becoming a rage nowadays, and the kind of cinema they are making is breaking a lot of grounds. The film actresses working in these movies are talented, smart and ambitious. They are truly blessed with their acting skills. Marathi actresses are often known for traditional looks and attire and represent the women's power in their film. The Marathi film industry is incomplete without them. These Marathi actresses are some of the most beautiful and hot women of the Indian film industry. However, that doesn't mean there aren't sexy pics of hot Marathi actress in bikini or swimwear.
Here is the bikini look of the Top 10 Hot Marathi actress of all time, brought to you by Starbiz.com!
1. Sai Tamhankar
Actress Sai Tamhankar is undoubtedly one of the sexiest Marathi actresses fans of the M-town have ever seen. She is the fashion icon of the Marathi industry. Her bikini and sexy backless looks grabbed all the attention of the media. This is the reason Sai grabbed the first position in the Top 10 Hottest Marathi actresses list. The actress has a fit and fab body and she isn't shy to flaunt it either. She has appeared in movies like Family Katta, Hunter, Sanai Chaughade, No Entry and the Marathi film industry blockbuster film Duniyadari.
>>> More pics: Sai Tamhankar Sets Internet On Fire With Hot Photoshoot, Take A Look!
2. Mitali Mayekar
The sexy actress Mitali Mayekar is hot and happening. She is in the media with her bold looks and positive attitude. She makes her fans updated with her latest intimate pictures with her boyfriend, Siddharth Chandekar. The hot Marathi actress doesn't reveal much of her body parts but all her sexy photoshoots attract huge attention for their irresistible charm. Her love for beaches shows in the photos. She was last seen in the movie Urfi. She had made appearances in the television serials like Uncha Maza Zoka, Bhagyalaxmi" and "Tu Maza Saangati.
3. Neha Pendse
Neha has acted in Marathi, Tamil, Telugu, Malayalam, Kannada, and Hindi film industries. She is pretty and sensual. The sexy Marathi actress is appreciated for her skin and fit body. She appeared in the Bigg Boss Hindi and grabbed the attention of media. Neha Pendse also acted in several Telugu and South Indian films like Sontham, Inspector Jhansi and Veedhi Rowdy. To get the sexy figure, this hot Marathi actress takes up pole dance as well as follows strict workout training. The result is more than satisfactory. Take a look at Neha Pendse's curves while enjoying her vacation! >>> Check more hot photos & Neha Pendse Hot Video here!
4. Shruti Marathe
Shruti Marathe is one of the top hottest Marathi actresses of the industry. She is also popular in South movies by name Shruthi Prakash. Her acting versatility and oomph factor brings her on the list of Top 10 hottest Marathi film industry actresses. Her most popular daily Soap was Radha He Baavari.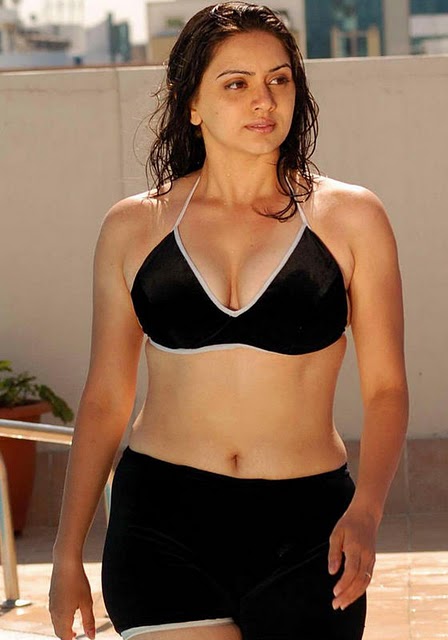 >>> See Shruti Marathe Hot Photos & Read Her Sharing On Casting Couch
5. Smita Gondkar
Actress Smita Gondkar came into the limelight with the Bigg Boss Marathi season 1. The super-sexy hot Marathi actress is popular for her item songs and dance shows. Her bikini looks grabbed the attention of media. She is beautiful, innocent, carefree in her real life. Smita had struggled a lot before entering into the film industry. Smita Gondkar's famous item song was Pappi de. Later she appeared in the few Marathi cinemas. >>> Read more: Smita Gondkar Hot Pics | Bio | Career | Hidden Facts
6. Manasi Naik
Actress Manasi Naik is a well-known personality in the industry. Her bold and beautiful attitude makes her the diva among hot Marathi actresses. Her smile and expressions while performing attract the audience, helping her to be in top Marathi hot actress list. She nailed her look in every outfit. Manasi's favorite item number was Rikshawvala. 7. Shibani Dandekar
Actress Shibani is the famous item girl of hot Marathi movies. She became famous with her first Marathi item number. Her dusky skin and brown eyes make her a complete Indian girl. She always makes the Marathi film industry proud with her Bollywood appearances. Shibani and her sister Anusha both are supremely talented in their own ways. Both hot Marathi actresses are attractive on screen or in real life. >>> See more: Shibani Dandekar Hot Pictures
8. Amrita Khanwilkar
Amrita Khanvilkar or Amruta Khanwilkar is regarded as one of the prettiest actresses of the Marathi film industry. She had worked in many Marathi films and established herself as one of Marathi cinema's leading actresses and an accomplished dancer. Amrita is a versatile hot Marathi actress when being a popular host and dancer besides acting. 9. Sonali Kulkarni
Sonali Kulkarni became the most sought after hot Marathi actress after Ravi Jadhav's film Natarang where she played the role of a Lavani dancer. She is known for her dancing skills even in the remotest areas of Maharashtra. Her sexiest hot look makes her more elegant and beautiful. Her blue eyes and Indian skin makes her one of the unique actresses of the industry. 10. Radhika Apte
Radhika Apte is an audience loved celebrity of Bollywood. She started her career in theaters. Her hot and sexy personality is her identity. She always looks gorgeous even with her two-piece outfits or with the traditional makeover. Radhika's bold look and carefree attitude are inspirations for all the future actors.
>>> Radhika Apte Hot Photos And Video To Stir Up Your Boring Day These are some of the top hot Marathi actresses who are multi-talented, beautiful and elegant. They are the backbones of the films. These beauty queens are the top 10 sexiest and hottest Marathi actresses in their own ways.
>>> Related posts on Starbiz: