UN Sex Scandal: United Nations Staff Seen Having Sex With A Woman In Official Car
Salena Harshini |Jun 29, 2020
Caught on tape: A staff of the United Nations is seen having sexual intercourse with a woman in an official car of the organization.
Recently, the United Nations has started an investigation into a probable case of sexual misconduct by one of the officers when a video recording a staff member having intercourse with a woman in a car went viral. The footage has been passed around widely on Twitter.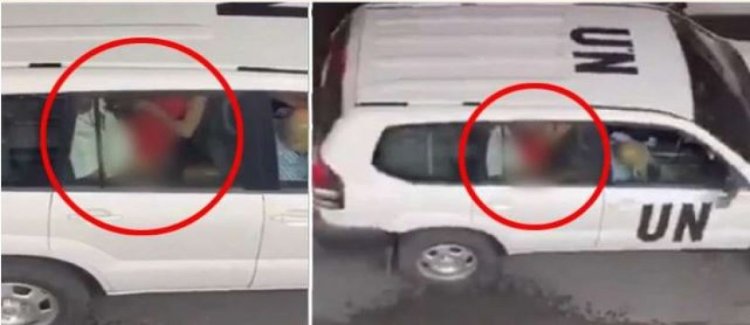 As per The New Humanitarian, this video was recorded from a building located on a Tel Aviv's busy roadside in Israel. The viral footage displays a man seating on the back seat of an official UN car, on top of him is a woman wearing a red dress, straddling the man. From the seen movement, it seems that they were having sexual activity. The driver of the car was not seen in the clip while another man can be spotted on the front seat.
They assume that the woman can be a sex worker while the man involved in the activity is possibly an official staff.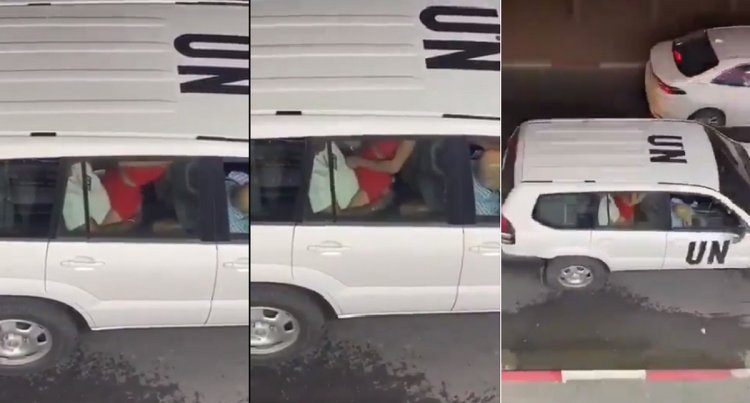 Reportedly, the registration plate of that car is of UNTSO (United Nations Truce Supervision Organisation). The United Nations possesses a rigid policy against sexual exploitation and  misconduct as well as prohibits paying for sex. On another hand, whether the characters in the viral video were engaged in consensual sex or if it included payment – has not been clarified.
Getting candid with the media, Stéphane Dujarric – UN spokesperson said that the UN was "shocked and deeply disturbed" by the video.
>>> Husband Has Extramarital Sex With 182 People, Actress-Model Has To Apologize To The Public Moreover, he added,
"The behaviour seen in it is abhorrent and goes against everything we stand for and have been working to achieve in terms of fighting sexual misconduct by UN staff."
The investigation of this case is reportedly carried out by conducted by the Office of Internal Oversight who looks over issues of fraud, corruption, and misconduct.
According to Stéphane Dujarric, the people in the footage will soon be identified. He also said that the probe was launched a couple of days ago and its process will be completed very soon.
>>> Also read: 6 Years In Jail For Those Who Cancel Their Food Delivery Order In The Phillippines