Ranbir Kapoor Stands Out With His Giant Net Worth & Watch Collection
Rose Advani |Aug 19, 2019
Watch the expensive things Ranbir Kapoor owns to see how rich he is to be in the list of Top 10 Bollywood richest actors. Check Ranbir Kapoor net worth in 2020 as well!
Ranbir Kapoor is a descendant of a prestigious family gaining considerable successes in Hindu film Industry. Inheriting the talented acting skill, this man quickly becomes one of the most hunted actors in B-town while Ranbir Kapoor net worth increases day by day. The actor is not only in the list of best Bollywood actors but also be one in Top 10 Bollywood richest actors.
Ranbir Kapoor net worth in rupees
As estimated, Ranbir Kapoor's net worth in 2020 reaches the number at Rs 307 Crores ($49 million), which makes the actor ranks at the sixth position in the list of Bollywood richest actors. Contributing to this notable number are his almost thrilling things below. Sources of Ranbir Kapoor net worth
Salary of a 5-Filmfare-Award actor
Kapoor joined the Hindu industry film with the role of an assistant to the film Black (2005) by the famous director Sanjay Leela Bhansali. And the acting career is marked with the amazing debut in the film Saawariya that receives lots of praise from critics. Since this important spotlight, he gained up to 5 FilmFare Awards with a series of bombed films with notable performances and give back huge revenue including Wake Up Sid, Ajab Prem Ki Ghazab, and Rocket Sing: Salesman of the Year, Raajneeti, and the latest film Sanju.
With these achievements, it's reasonable why Ranbir can earn high salaries after each movie he's in. His current charge per movie is Rs 20 crore.
Having a bright acting career plus a series of his strengths as an attractive look or awesome dancing skill, Ranbir Kapoor attracts a lot of endorsement contracts, bringing a huge income to add in his total net worth. Some famous brands he works with are Renault, Pepsi, Flipkart, Lays or Lenovo. No one knows the exact amount of money he got from these contracts but it's definitely not small.
You may not know that Kapoor also co-founded Picture Shuru Productions and co-owns the team Mumbai City FC of the Indian Super League. These are two considerable sources of his income when he's not acting.
Ranbir Kapoor apartments
Trump Towers Apartment in Pune
Ranbir Kapoor owns a luxurious apartment belongs to Trump Tower apartment in Pune with estimated values of Rs 13 crores. The apartment with sophisticated interior design uses top-line furniture brands that give a luxurious vibe. Besides the extravagant apartment above, Kapoor owns 4 BHK apartments in Bandra, Mumbai with the worth at Rs. 35 crores. The special of these apartments are designed by the talented architect Gauri Khan, the wife of Shah Rukh Khan.
Ranbir Kapoor house in Mumbai
In Mumbai, Ranbir Kapoor lives in an ancestral home with Krishna Raj and his parents Rishi Kapoor and Neetu Singh. The actor also had an apartment in Pali Hill costs Rs 35 crore, which is 2,460 sq ft flat on the seventh floor of the 12-storey tower in Mumbai. Ranbir Kapoor car collection
For a man, a car is just like a wife. Any man who possesses giant net worth as Ranbir may afford the same luxury cars as in his garage below! Audi R8 V10 is a top-line sports car which has the highest price in Ranbir's garage, at around Rs 2.47 crore. The supercar is bought during the time he dated with the actress Katrina Kaif. The Rs 2.04 crore Mercedes Benz car in Ranbir's car collection is the latest AMG version of the top-rated car brand - Mercedes Benz. The G63 AMG version is the perfect combination between a supercar-rivaling performance and the traditional boxy shape of the G-Wagen. A car is a great option for the man who wants a highly capable and powerful SUV for high street cred. Land Rover Range Rover Vogue
This Ranger rover vogue stands out with the luxurious look and the most revered SUVs in the world. Most of the Top Bollywood richest actors own the Vogue which is a high-class car in both performances and design. The engine of Rs 1.66 crore Range Rover supports an eight-speed automatic gearbox and a full-time AWD system. Besides the luxurious car collection, Kapoor also holds an impressive look book of an expensive motorbike as the Chief, Royal Enfield Electra 350.
Ranbir Kapoor watch collection
As thoroughly see the passion of Ranbir Kapoor, his parents and lovers gifted him with a lavish collection of watches made by various brand as Rolex Cosmograph, TAGHeuer Grand Prix, Hublot Mexican, and Harley Davidson Fatboy.
The silver Rolex Cosmograph is the gift from Katrina Kaif on Ranbir's 32nd birthday when Ranbir and Katrina were a happy couple. This gift amazed fans by the eye-watering amount price at Rs 1 crore. This Rs 3.25 lakh watch is his valuable gift from his parents Rishi Kapoor and Neetu Kapoor at the 13th birthday. The luxury wristwatch is one of the most meaningful which is bought by his first own money. Ranbir Kapoor always keeps this rs 8.16 lakh Mexico watch in appreciation. This Fatboy watch was the gift on his 29th birthday from Sanjay Dutt which Kapoor is fond of this. However, Ranbir's father - Rishi Kapoor got angry for worrying this present will spoil his son. However, Ranbir Kapoor highly appreciated this gift and keeps it as his valuable thing. The value watch was gifted by the Bollywood celebrity Amitabh Bachchan and be the highest-price watch in Ranbir's watch collection with 50 lakh spent to own this Richard Mille RM watch. Bonus Facts: Ranbir Kapoor love affairs
Being admitted the unhappy childhood it the fights from his parents, Kapoor is trying to keep his relationship in good status. The evidence is the seven-year love with the асtrеѕѕ Avantika Malik Khan, however, the couple sadly broke up and he got the strict impression. Later times, he dated with the super-hot actress Dееріkа Раdukоnе, but their love ended soon in the later year. In 2013, fans revealed the date between Kapoor and the actress Каtrіnа Каіf, but they were over in 2016.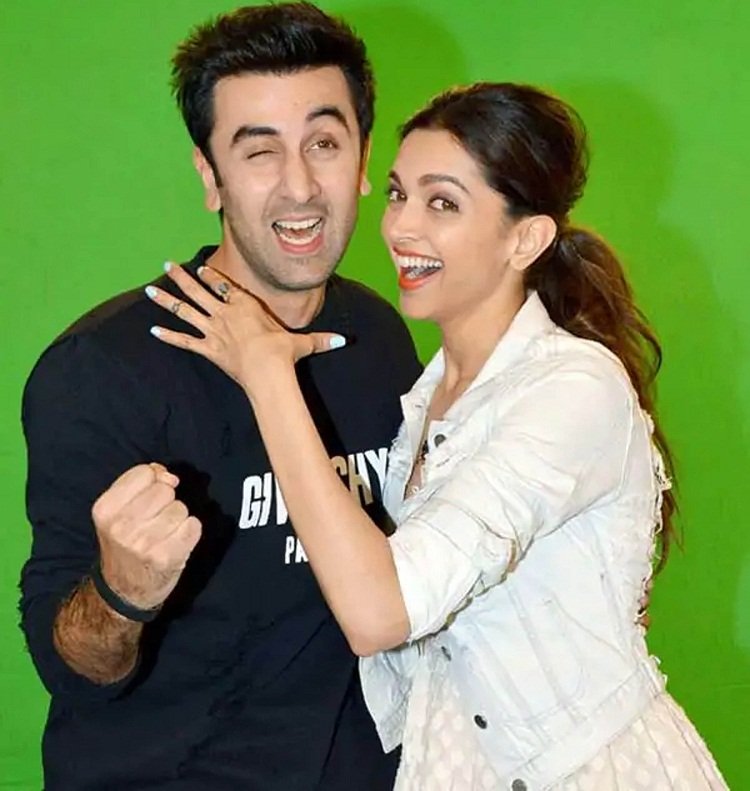 Since 2017 to the current time, he has dated with the rising Bollywood queen Alia Bhatt who might be his true love, hope so.
>>>Is it true? Alia Bhatt & Ranbir Kapoor's Wedding Will Take Place In Winter 2020 Ranbir Kapoor has achieved a series of success in his acting career with 5 Filmfare awards, joined ad endorsement, and produced films. Besides Ranbir Kapoor net worth from his celebrity in the film industry, he is willing to associate numbers of charity organizations and establishes an India League with a passion in the king sport type.
The young actor is the gold inherits generation from the previous successful dynasty of his family. By the talented factors as well as his devoted, fans admire Ranbir Kapoor as the talented Bollywood actors and one of the Top 10 Bollywood richest actors.
>>> Read details of other richest Bollywood actors: