Salman Khan Net Worth 2020 - How He Earns and Spends
Rose Advani |Aug 16, 2019
Bollywood superstar Salman Khan net worth can shock everyone, let alone his massive properties we will list below. Check their values and pics!
Being one of the most popular actors in B-town with his acting talent and beautiful singing voice, Salman Khan net worth can make one shocked. Today, let's see where he can earn that much and how he spends it in his lifestyle!
Salman Khan net worth in rupees
Notably, the talented actor Salman Khan has been listed in the Top 10 Bollywood Richest Actors with an extravagant net worth of up to Rs 2150 crores (~$303 million) that shocked all his fans. He currently ranks number 3 in the top 10 list, following Shah Rukh Khan and Amitabh Bachchan.
Contributing to this great number is earnings from his celebrity and massive real estate properties. Sources of Salman Khan net worth 2020
During 30 years in acting, the top richest actor has received many valuable awards including two National Film Awards and two Filmfare Awards for acting. The celebrity of Salman Khan has brought back huge profits in his net worth such as acting salary, endorsements, and even movie production.
It's clear that the earnings from his celebrity occupy the majority of his total income and the main factor to put him in the list of top Bollywood richest actors in the Indian entertainment industry.
Along his acting career, Salman Khan has engaged in advertisement endorsements and commercials from the leading brands including Mountain Dew, Camp Cola, Nevitals, etc. These notable endorsements are estimated to give him Rs 2.46 lakh for each contract. The powerful man starred the first debut in 1988 as an extra role in the film Biwi Ho To Aisi by J. K. Bihari. Then he joined a series of starring film and start to write a notable page in his acting book.
During 30 years in the acting career, Khan hid joined 80 movies which occupy the majority of his net worth with the estimate earning about Rs 69 lakhs. The Top 10 Bollywood Richest Actor had the most successful acting career in 2018 which gave the Rs 3.77 crores and push the net worth to the top 100 richest actors in the world.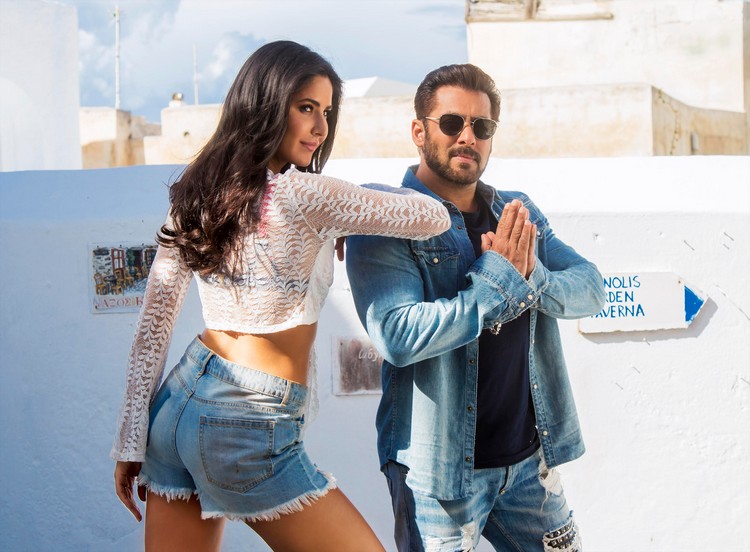 >>> Read his sharing: Salman Khan On His 30-Year Journey In Bollywood: It "Has Been Nothing Short Of Amazing"
After achieving certain success in his acting career with starring films, he has hosted lots of TV shows and co-produced movies such as Bajrangi Bhaijaan, Race 3, Tube light, and Bharat.
Presently, he manages Salman Khan Films and SKBH - Salman Khan Being Human production which contributes greatly to his annual income. Specifically, the superstar reportedly got 100 Crore for Sultan movie, Rs 75 Crore for Prem Ratan Dhan Payo, and Rs 60 Crore for Tubelight. According to other statistics, Salman Khan's net worth also comes from other investments, one of which is the clothing line SKBH (Salman Khan Being Human) Productions.
Though the actor is criticized by the rude action with women, he put aside all the issues to live his own life, establishing a meaningful charity organization named Being Human Foundation. The organization focuses on providing education, healthcare, financial support, and other services for disabled and poor people. To do this, Salman Khan creates a T-shirt line with the name being human and all the profit from selling the T-shirt will be donated for the charity organization.
The merchandise is reported to sell up to Rs 2460 crore to 2018. The figures continue rising these recent years. Salman Khan Galaxy Apartment in Bandra West, Mumbai
Apart from movies, the Bollywood actor holds huge properties with a series of high-priced real estate properties of all areas in India, especially in Mumbai. Salman Khan is not an exception. The Galaxy building is one of the most valued properties that Khan owns. The 170 - 190 sq. ft. eight-story building is located in Bandra, Mumbai which values at Rs 15.30 crore.
As the latest news, Salman Khan's family plan to move to a 6-story apartment in Chimbai Road in Mumbai this year.
Salman Khan farmhouse - Arpita Farm
As Salman wants to spread of real estate properties in Mumbai that he owns, the actor has a large beautiful farmhouse which is a 150-acre land located in Panvel, Mumbai named after his sister Arpita Farms.
The farmhouse is estimated as the highest-priced in Mumbai, which increases his net worth to Rs 1.15 crores. Arpita farm includes bungalows, gym, swimming pool, animals and horse areas and ample space for biking. Salman Khan stays on this green farm to relax and share a good time with his family, especially, his nephew. Salman Khan beach house in Mumbai
Another impressive real estate property of Salman Khan is a Beach Holiday Home located in Gorai Beach, Salsette, also in Mumbai.
The holiday home impresses is rumored to have 2 bungalows, two-story farmhouse, swimming pool, mini-theater, and gymnastics room. The sum of all such great things is valued at Rs 43 lakhs. Salman Khan normally stayed at this home when he prefers to organize a small party with family and friends. Besides these valued properties, Salman Khan invested in lots of properties in all areas in India such as an apartment at the Burj Pacific in Dubai and a flat at the Sterling Seaface and Carter Road.
Salman Khan private jet & cars
Among the highest-paid actors in B-town, Salman Khan stands out by owning his private jet which is used for promotions, personal trips, and shootings.
Currently, Khan hasn't revealed the value of this luxurious jet yet. However, we can guess the chic item costs a fortune in this man's budget.
Also, Salman Khan owns the hottest car collection which consists of top-line brands as Mercedes-Benz, Range Rover Vogue, Lexus, BMW, etc.
Not just that, he is owning top leading expensive motorbikes from Yamaha, worth Rs. 16 crores as well. His passion for cars and bikes combined with his massive net worth results in an impressive garage. Another flamboyant toy in Salman Khan's properties is the yacht gifted to himself on his 50th birthday. The yacht is estimated to cost 31 crores. Wrap up
With a series of impressive numbers, Salman Khan is listed is on the Top 10 Bollywood Richest Actors. And the third position in the list is right with the unbelievable numbers as Rs 3.77 Crores that he earned in 2018. Whether the 53-year-old actor will maintain his celebrity and Salman Khan net worth can double in the future or not, we just care all what amazing things he holds at the present.
>>> Read details of other richest Bollywood actors: