Chinese Military Expert: India Has Largest, Most Experienced Mountain Army
Hanima Anand |Jun 10, 2020
In the context of intensity between Chinese and Indian troops near Ladakh region, a Chinese military expert voiced his opinion, going against other journalists in his country.
Huang Guozhi is the senior editor of Modern Weaponry magazine in China. He recently wrote an article commenting on the power comparison between Indian army and Chinese, in which he asserted:
"At present, the world's largest and experienced country with plateau and mountain troops is neither the US, Russia, nor any European powerhouse, but India."
Good words from the other side
The Chinese military expert said Indian army are most experienced with high-altitude battles and mountaineering is vital for every Indian soldier in mountainous areas.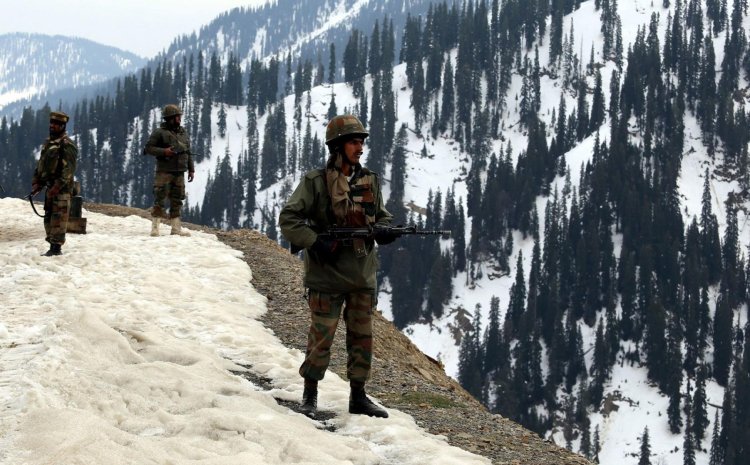 Regarding Huang Guozhi's credentials, his magazine is the affiliated to a state-owned corporation which involves in the Belt and Road Initiative of Chinese President Xi Jinping.
The article also mentions recent events around Ladakh incident. It's a rare post taking the side of Indian army when writing about this sensitive topic. Other journalists in this country mostly focus on praising their national troops, showing confidence Chinese army will be at advantageous position if class takes place.
Huang's claim is backed with clear statistics:
"With more than 200000 troops in 12 divisions, the Indian mountain force is the largest mountain fighting force in the world."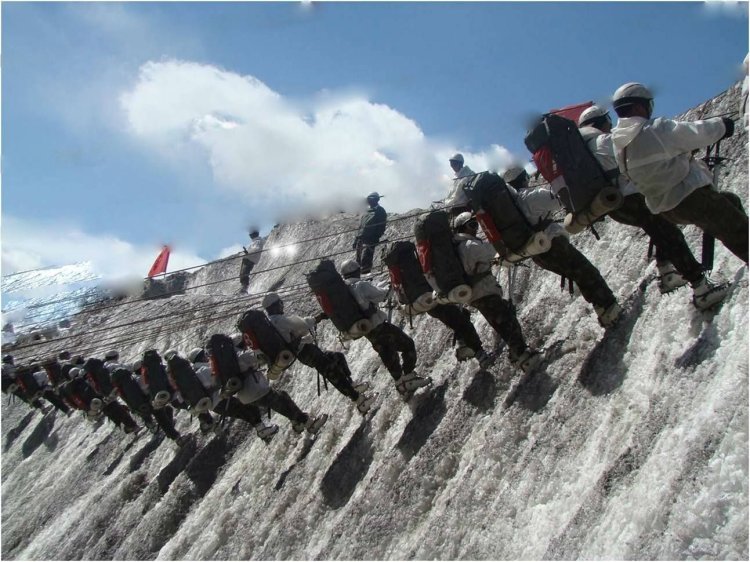 He also added more information on the related development of Indian military since 1970s.
"The Indian army has set up hundreds of outposts in the Siachen Glacier area with an altitude of more than 5,000 metres, with 6,000 to 7,000 fighters stationed. The highest post has reached 6,749 metres."
With regard to Indian army weapons, Huang seems to understand fully what we have though he didn't give names of information sources.
"In terms of equipment, the Indian military, through procurement from abroad and domestic research and development, has equipped a large number of main battle weapons adapted to the combat environment of the plateau and mountains. The Indian military has also spent heavily on advanced heavy equipment from the US including the M777, the world's lightest 155mm-towed howitzer, and the Chinook heavy transport helicopter that lifts the gun, to boost its fire support and anti-armour capabilities".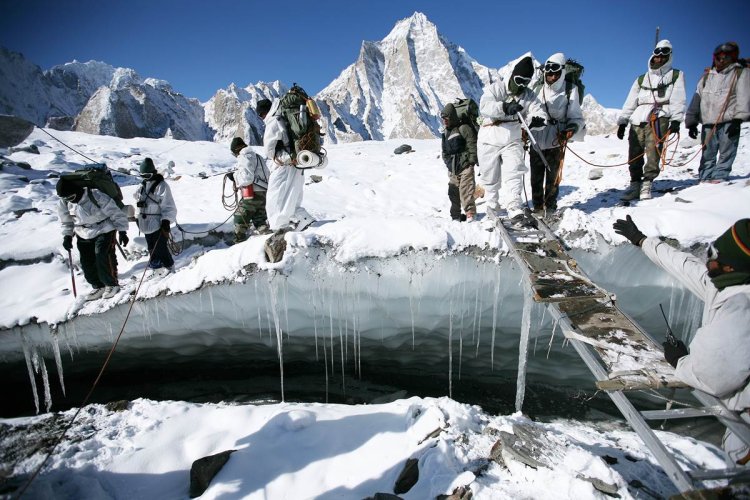 Comparison of Chinese and Indian army
No need of introduction, China is spending an enormous amount of money on military force. It is reported to rank number 3 in terms of military strength in 2020, only behind the U.S and Russia. Meanwhile India is positioned at the fourth place.
With the largest population in the world, Chinese army can take advantage of its manpower. Reports show that the country has more than 620 million people fit for service while there are nearly 2.7 million military personnel. In this aspect, India couldn't be compared with this country.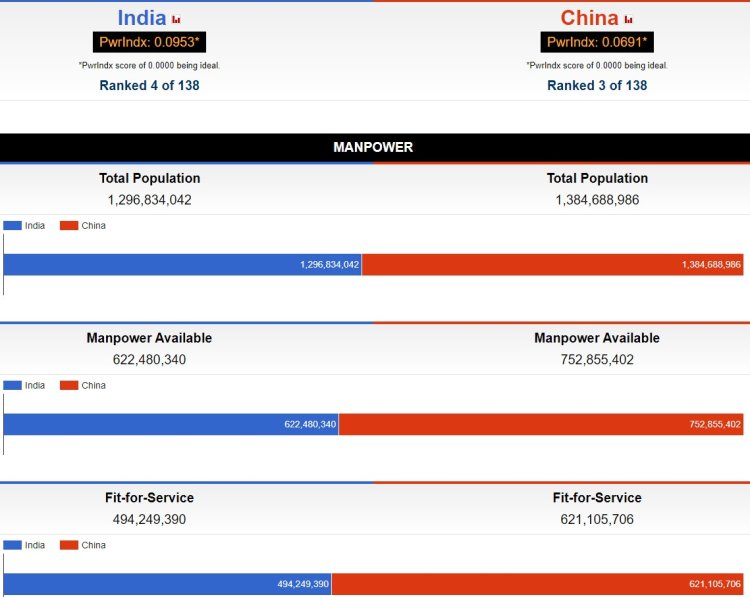 Its military equipment and resources are also impressive with modern fighters and armored vehicles.
However, when comparing fighting skills, Chinese troops may not rank World No.3. In particular, their military personnel are not as good at mountaineering skills as Indian army while their stamina is also less remarkable.
Check comparison between Indian military strength and Chinese in the video below!
What's your opinion? Which country boasts more military strength and will gain an advantage in possible fights?
Should we use military force to resolve current problems or both sides take a seat at the meeting table?
Share your comments in the box below so others can read and reply!
>>> Read more on Starbiz: China Playing Victim in India-China Skirmish: 'Galwan Valley Ours & Obviously We Don't Want More Clash..."