Pornhub Campaign "Cleanest Porn Ever" With Safe Sex Tips In The Time Of COVID-19
Ankita Chetana |May 06, 2020
The campaign aims at guiding everyone on how to keep clean even when they get dirty through a series of instructional videos. Deeds inside!
If you haven't known the courtesy of Pornhub, here is an article to get you fresh. Recently, it has been introducing a campaign called "Cleanest Porn Ever" to promote social distancing and hygiene when we are in the time of coronavirus.
With the appearance of several famous Pornhub models, the company releases a franchise of instructional videos to teach people how to 'stay clean even when getting dirty during the age of COVID-19'.
As we all know earlier, the coronavirus outbreak has required us to keep social distancing no matter where we are at. Along with the government guidelines of this term, Pornhub's uncensored videos have been uploaded on a site to promote extreme hygiene while having sex healthily. Besides, you can also find the censored versions of the "Cleanest Porn Ever" on the YouTube channel of Pornhub.
Have a look at one of the campaign's videos:
During a press release, Corey Price, the Vice President of Pornhub said:
"Despite the tragedy that's resulted from this deadly pandemic, it's great to watch people from all over the world come together to support their communities. We're grateful to our models for joining in this effort to help prevent the spread of the virus. Instructional videos can be dry and boring, but this entertaining series proves that social distancing can still be sexy."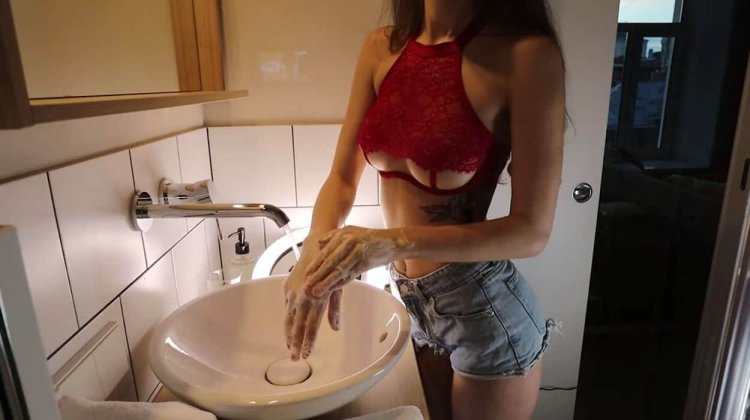 Amongst many activities in support of the battle against the coronavirus pandemic, the "Cleanest Porn Ever" campaign has reflected another sincere side of Pornhub apart from Scrubhub. It also gave people one month of free Pornhub Premium starting from end-March to urge everyone to not go out without a reasonable purpose.
Pornhub itself donated a lot of surgical masks to New York City and $25,000 to the sex trading network of the Sex Workers Outreach Project during the spread of COVID-19.
>>> Related post: Is It Safe To Have S.E.X Amid Coronavirus Outbreak? The New Survival Tips In Bed In The Time Of Pandemic