6 Expert-Approved Tips To Overcome Anxiety Over First Date From Dating Apps
Shanaya Rishaan |Sep 25, 2019
It's hard to set yourself in complete comfort when meeting a new potential date for the first time, in spite of your earlier communication over a dating app.
Dating apps have become popular tools that help us meet new people and make friends these days. However, it's hard to set yourself in complete comfort when meeting a new potential date for the first time, in spite of your earlier communication over a dating app.
However, if you don't have any face-to-face meetings, how can you assure that there is chemistry between both of you? Therefore, you should put your phone down and make a real-life conversation with them.
If you still feel nervous about this, read on this post to get online dating expert-approved tips and enjoy the feeling of being comfortable for the first meeting with your online match.
Do some simple researches If you plan to make the first meeting with the person that you message for a long time over a dating app, it's a good idea to check their information in advance.
You can go over their social accounts such as Instagram, Facebook, Twitter, etc. and see if their real-life photos match the ones on the dating app. In this way, you will feel more secure in the knowledge that they don't lure you into an unhealthy relationship.
Check for mutual friends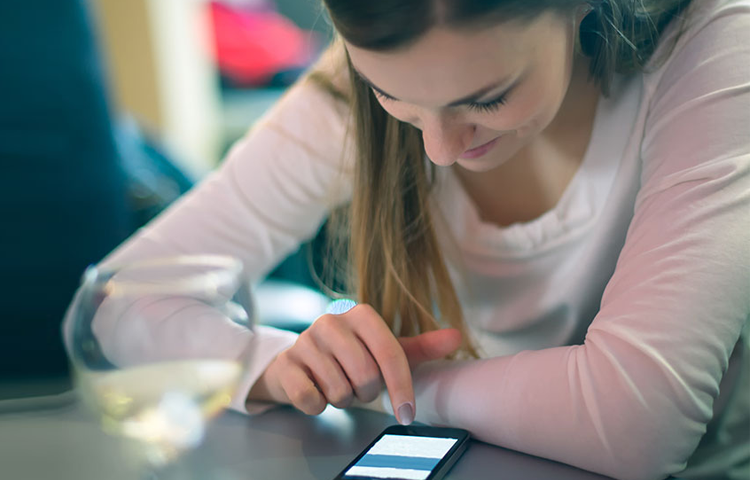 Looking for mutual friends on Facebook between you and your potential partner and ask for their opinions about your new date. They might give you some useful information to help you realize the common characteristics between both of you, and whether it's worth to give this date a try.
Talk over the phone Calling person you haven't had any face-to-face conversations is quite weird. However, making a short phone call before the date so really works for you. If you find your enjoyment when talking with them on the phone, it's a good sign that your partner is going to be great.
Be smart in choosing a meeting location Public places are always good choices for you to find comfort and safety as facing a new individual from a dating app, especially in the first time. Hence, it's essential to use your car or public transportations to reach dating places.
However, if the meeting makes you uncomfortable by any means, you should put an end to that date and wish them joy before leaving.
Take it easy The feeling of being nervous as seeing "your online dating partner" in real life for the first time is entirely normal. Nonetheless, you shouldn't let that anxiety put any pressure on you. Merely think that it is a meeting to get to know each other well.
If it doesn't turn out to be a romantic relationship, both of you can also be good friends. Consequently, lower the gloomy forecasts about the situation, and then you will feel more relax and easy.
Have your favorite mantra Your mind has a high power that affects your feelings and behaviors. Hence, if you have a mantra to repeat before going to the date, you may sense more confident and relaxed.
A mantra genuinely working for you is "The goal for this first date is to decide whether it is possible for a second date" or "to expand your social network." By convincing yourself as this way, you are ready for a new meeting with an open heart and put no expectations on what is going to happen in this new relationship.