30 Best Hairstyles for Indian Men In Fall You Must Update Immediately
Rose Advani |Sep 11, 2019
Indian men choose a nice haircut for a good looking in this Fall in the hot collection of 30 best hairstyles for Indian Men in Fall.
For a good looking in this Fall, any Indian man must update the latest hairstyles and pick up the best haircut fitting with their face shapes.
Being aware of the Indian hairstyles is far different from men in the Western culture, we have handpicked 30 best hairstyles for Indian men in Fall. Most of them are sported on Indian celebrities with amazing looks.
Messy yet chic quiff
A dynamic and youthful look what Messy Yet Chic Quiff can create for Indian men. Messy Quiff will be styled in different ways basing on the length of the hair. Also, instead of the messy quaff, you can straight out that also looks great.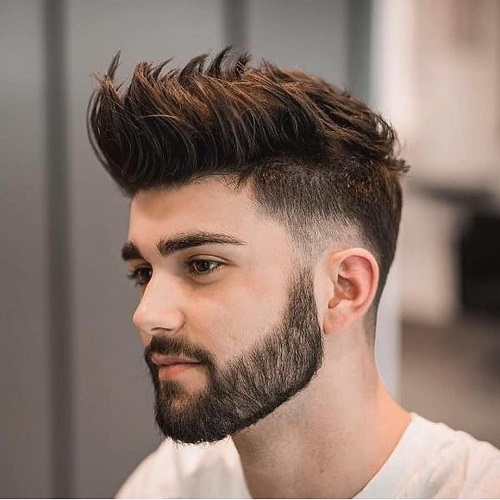 The fringe
The Fringe is one of the most popular hairstyles for all Indian men. The hairstyle gives a modern and youthful look. Furthermore, it's perfect for Indian complexion. This hairstyle keeps you in a good look on any occasions, from at work to at the event.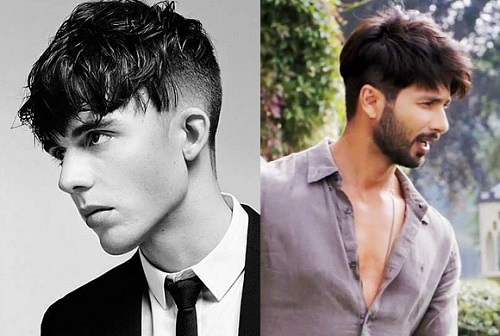 Note: You must choose proper gels and waxes to keeps the form of choppy Quiff, and combing the hair from two sides to finish this hairstyle.
Faded sides with spikes
When you ask for a youthful and stylish look, we say "Faded sides with spikes". The style is greatly applied for any men even with the short hair. It's simple to take care of this hairstyle; after washing your hair, you comb your hair throughout the head. All are done for a cool look. Amazingly quick and convenient for any Indian man with a busy life.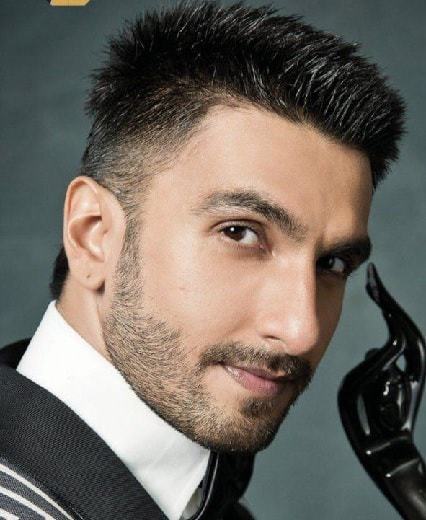 Sleek side-swept quiff
For a bit different and personalized look, Sleek side-swept Quiff should be your selection. This hairstyle will make any man be more attractive and give a bold impression for any girl in the first met. However, this style requires your hair with enough length.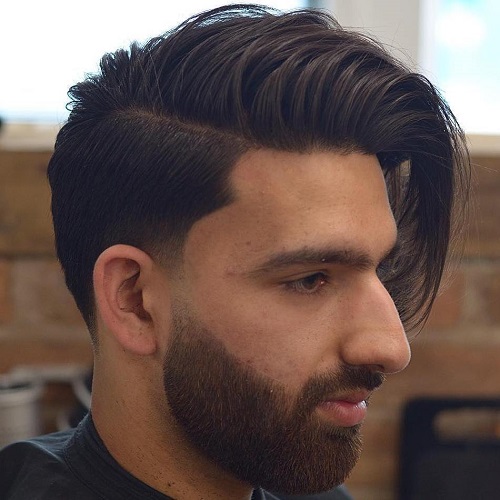 Indeed, you must spend more time to take care of this style. When you finish the washing process, let your hair dry, and then apply a proper dose of gels to lock in the right place.
Straight shag
If curly shag is a casual Indian hairstyle, strait shag is more stylish one that is toned. Shahid Kapoor keeps his haircut and looks him stylish and good looking. However, you must pay attention to your face shape before deciding to have a straight shag.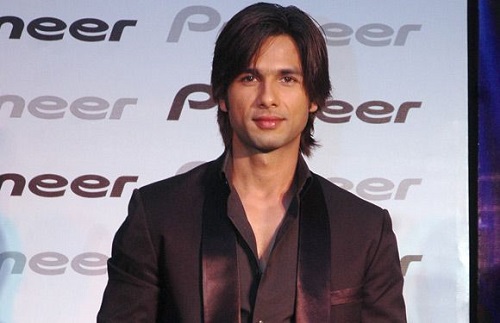 Classic slick back
Sometimes you need a formal look; Classic Slick Back comes to you as the perfect selection. The classic slick back with subtle pompadour never is out of date. Any men will look more gentle with this hairstyle.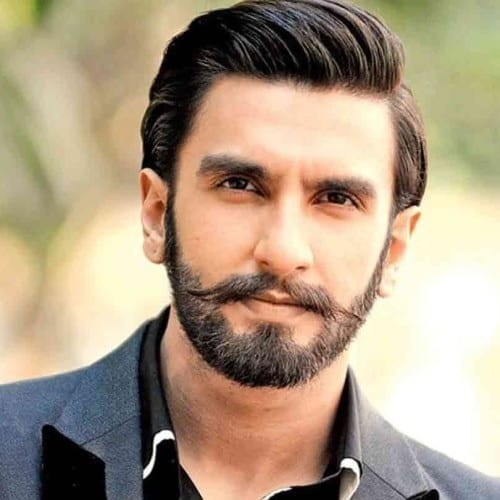 Note: For caring this hairstyle, you must use a proper gel or wax to lock the form.
Buzzcut with beard
Buzz cut gets a good match with a beard. So, if you own a beard and being fed up with styling the hair after waking up in the morning, Buzz cut should be in your mind. This style gives you a good look through you are at work, an event, or at home as well, lol. Also. It's super simple hairstyle to take care, just washing. Hip man bun
For a sexy look, Hip Man Bun will satisfy you. Especially, you must nourish long hair for this hairstyle. Later, you can tie a bun as you want following the length of your hair.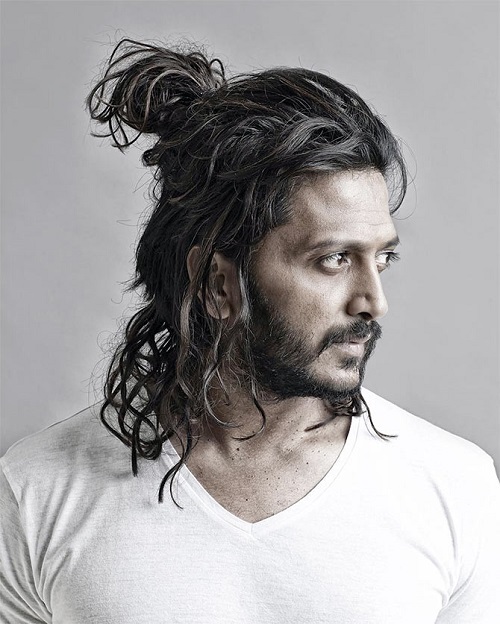 Numbers of girt get attraction from the opposite sex who owns the hip man bun style, which is not only sexy but manly.
Hot and messy with fringe
Thinking of romantic man with the hot and messy with fringe hairstyle, you can style this if you own a long hair. The style will create a romantic look that attracts other beautiful girls. This hairstyle shows you are a man who is rolling in the deep.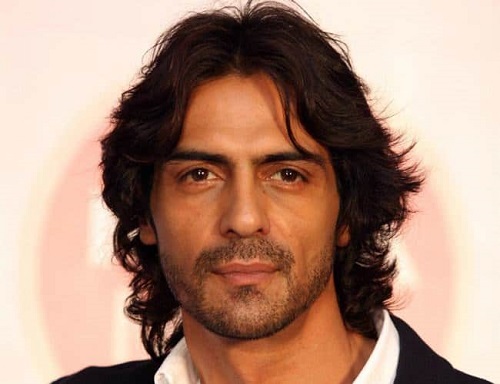 It's not very difficult to take care of this hairstyle; you just get messy layers with a proper dose of Fringe.
Bad boy ponytail
Sometimes you want to look like a bad boy who gives a strong impression to any girl; you should try Bad Boy ponytail hairstyle. It is one of the best hairstyles for Indian men in Fall 2019. You need to tie a ponytail on the backward and maintain the badass style at the front of.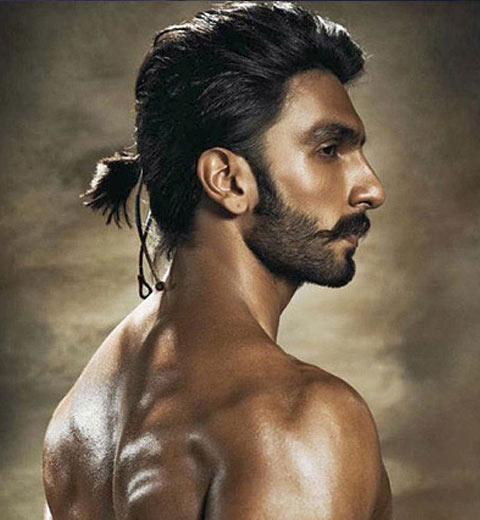 Not only Indian men love this hairstyle but all guys in the world because this gives them an attractive look and something interesting inside your characteristics.
Sun-kissed Quiff
For young men who want to be shine as a supermodel and stylish, Sun Kissed Quiff is a must-try. This dyed hairstyle with a quiff will create for Indian a star look. The sun-kissed effect on the Quiff is the impress of this hairstyles.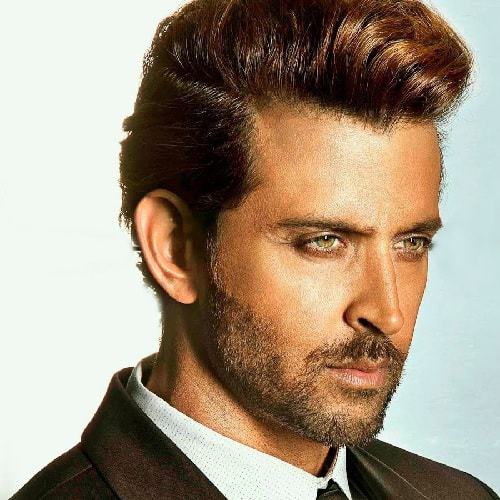 Note: Also, you must use gel or wax to lock the style on the essential part.
Voluminous and Disheveled
Finding the hairstyle that is casual but still attractive, Voluminous, and Disheveled style is what you should think about. After getting a haircut of this style, you need a comb and hairbrush. After washing your hair, you dry it and comb through your hair and brush your hair back.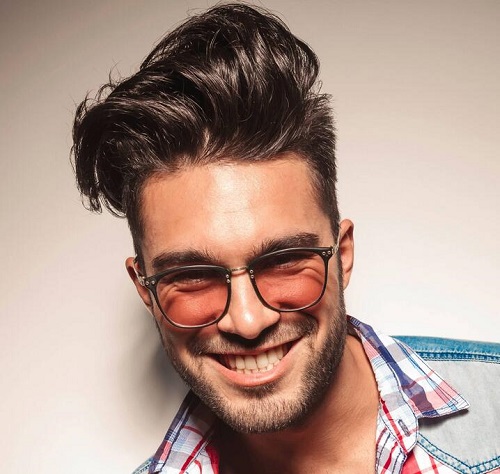 A neat Pompadour
For a luxury event, a neat pompadour will be a perfect choice. This hairstyle reminds us of the 50s and is a formal style for any Indian men of all ages.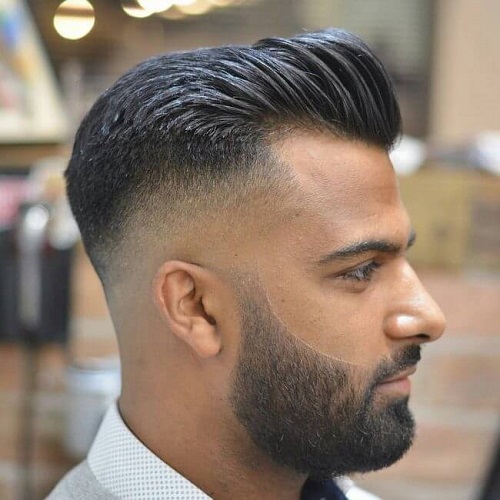 You should pair this hairstyle with a suit and a valuable watch for a perfect look at any party.
Boyish and messy
The boyish and messy hairstyle will give you a stylish and youthful-looking. The simple style with choppy pikes and small layers will make you fashionable all the time. Don't worry about caring this hairstyle; it's so simple.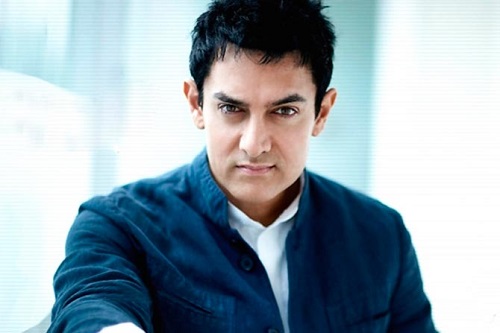 Combed Black with prominent side burns
Sideburns seem to be a specific hairstyle of the teenager in India which not popular in other countries. The upgraded version of this hairstyle is the neat pompadour hairstyle. So, you should pair with a formal setting when you own Combed Back with Prominent Side Burns style.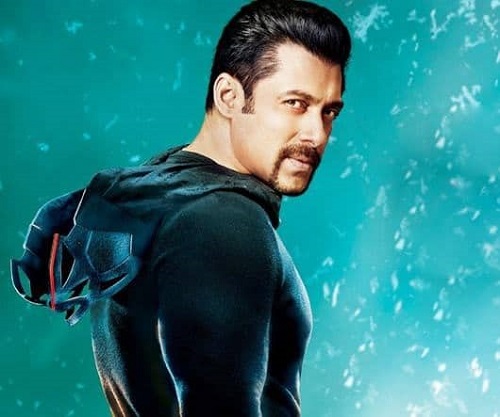 All curled up
All curled up hairstyle is suitable for any face shape, and any occasions you are gonna join in, even the wedding party. Some of the Indian celebrities choose these styles and look them great wherever they are. This style gives your hair a small curl that looks natural.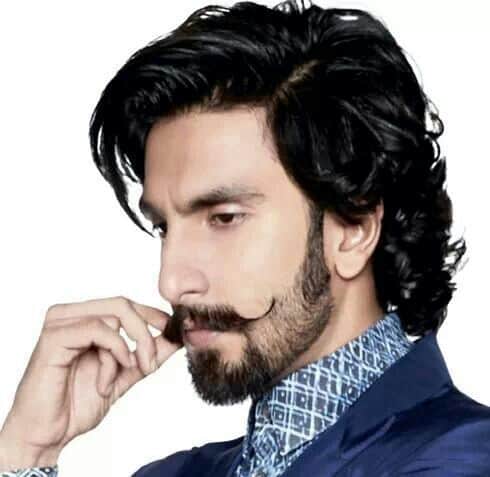 The gelled-up dapper do
The gelled-up dapper does give a man a sharp and modern look. This hairstyle is one of the best hairstyles for Indian men in Fall 2019. The fame stands out with this hairstyle is Virat Kohli, a talented Indian cricket team captain.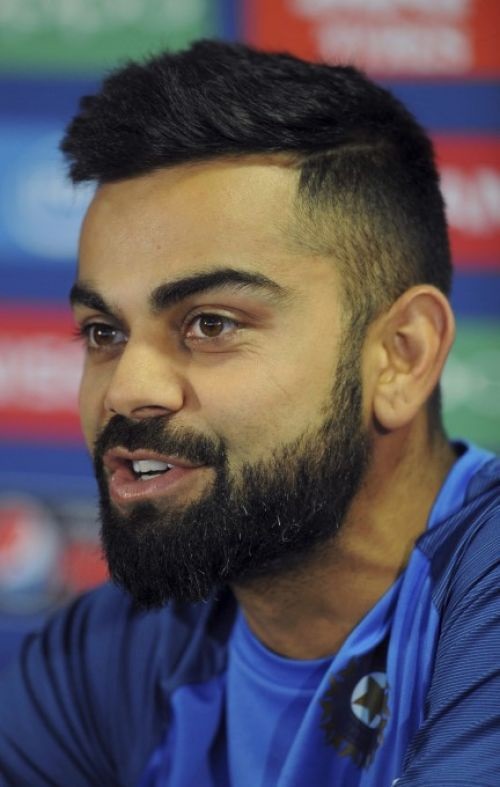 The dapper do perfectly fit with the round face and short hair.
Classic crew cut
Back to another ideal hairstyle - classic crew cut, which is a timeless hairstyle creating a clean and fresh vibe. This hairstyle is a good option if you are at work, at university and suitable for Indian men of all ages. This hairstyle also gives you a solid and stable look.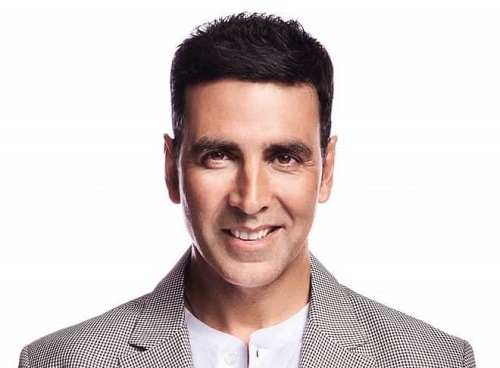 Natural wave
Natural wave is one of the most wanted hairstyles in the world. And there is no exception with Indian men. The natural wave hairstyle will create a fresh look for any men with all face shapes. For this casual style, you can apply some hair products to make it stand out.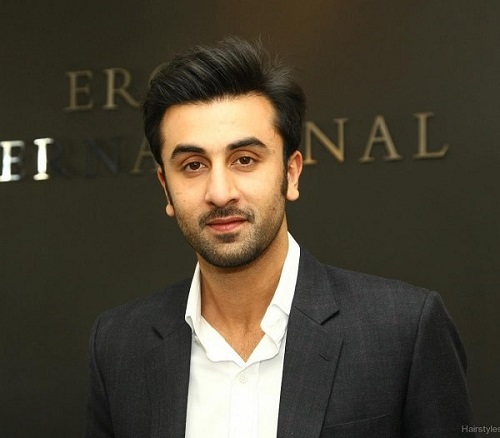 Crisp recession line
Be outstanding among with the Crisp recession line hairstyle which is trending now. You should get yourself with a geometric recession line which gives a bold impression of your hair. When negating with this hairstyle, you should pair with a quiff or pompadour for a perfect look.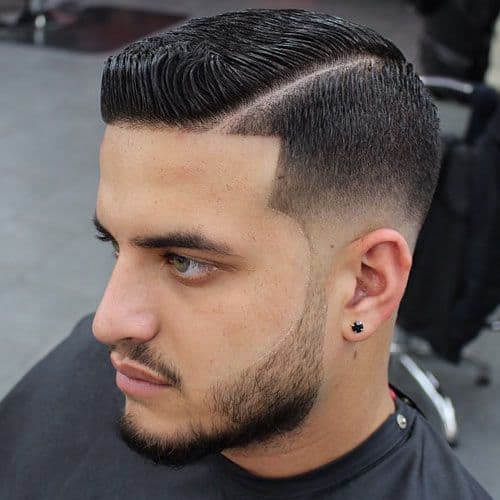 Subtle undercut
These days, the subtle undercut becomes the hottest hairstyle in the Indian fashion industry. There are some Indian celebrities get this haircut and look significantly.  All Indian love this style which is the shorter length of hair on the side and back of your head. For a complete look, you can combine with sharp razors design.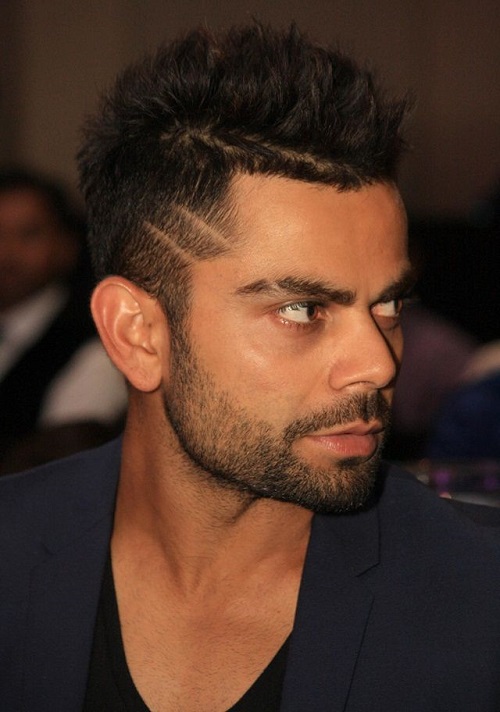 Trying the trendiest hairstyle in Indian to look stunning and certainly stylish.
High and Tight
Short hair still keeps its position in Fall. High and Tight hairstyle creates a sharp look for men as a neat and clean hairstyle. Also, it's super simple to take care of your hair with this style. This style is inspiring from the military haircut. So we often see this hairstyle at some of Bollywood actors who had an active role.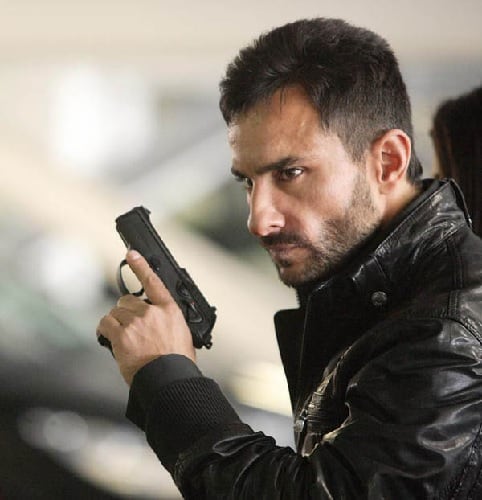 Short spikes
A short spike is a hairstyle that shows a sober personality, and Ranbir Kapoor owns this style. This short hairstyle is suitable for where you are gonna join to. If you are a busy guy, this style is a good option for you without any requirement in caring. Back Mohawk
Bach Mohawk is not a popular hairstyle for all men. Some guys with rebellious taste in fashion will be fall in love with this hairstyle. Owning this hairstyle, you must spend more time to take care of it. You must use pomades, hair waxes, hairspray to look that piece of art in the right place.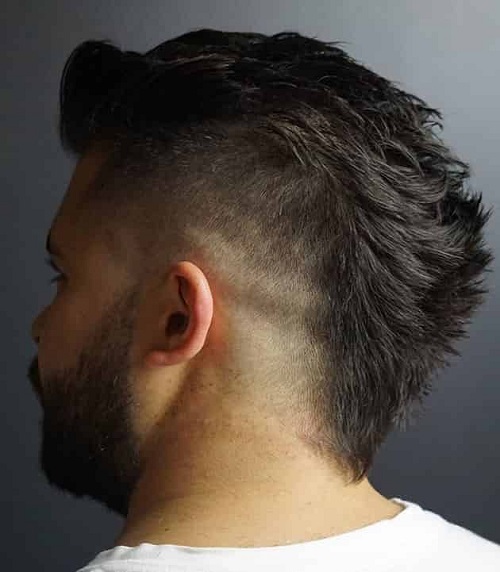 The caramelized Boho
The amazingly stylish hairstyle that makes you stand out among the crowd. The Caramelized Boho with this caramel tinted and wispy hairstyle. Also, you can get some highlights and a few shades with different colors that give back a stunning look.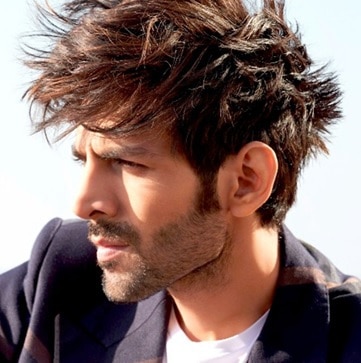 No girl can take their eyes off from you with the Caramelized Boho hairstyles.
Comb over Quiff
Comb over Quiff is another trendy hairstyle that most of the Indian men love to get. This style is so versatile, just by combing, you can style it towards the back, or spike it up. Though you select which option, you still get a stylish look.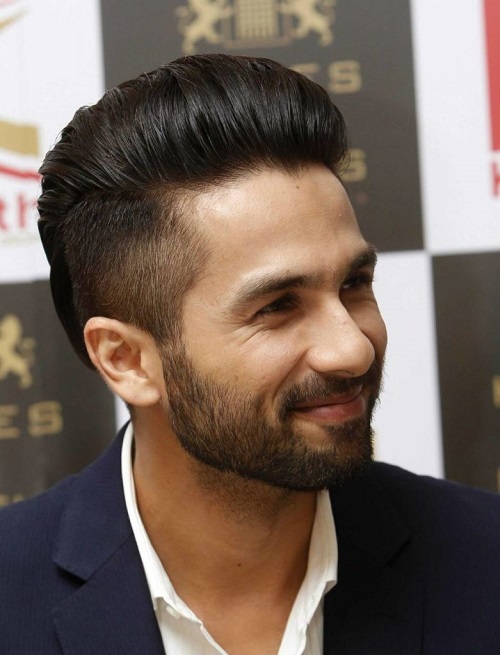 As voted by women in the world, this hairstyle is one of the sexiest hairstyles for men.
Curly shag
Curly shag is a casual hairstyle of Indian men. This hairstyle will create a good look for the men with square or rectangular faces. So, when you decide to had this hairstyle, please check your face shape, whether it fits or not.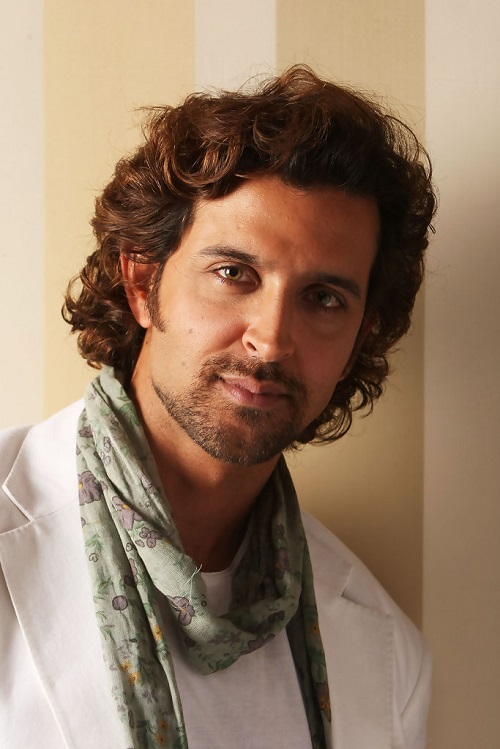 Guy next door hairstyle
A flirty look of a young man will wake up the love of beautiful girls. The hairstyle also gives you fun in styling in numerous ways as you want. This hairstyle also needs some gels to seal the form.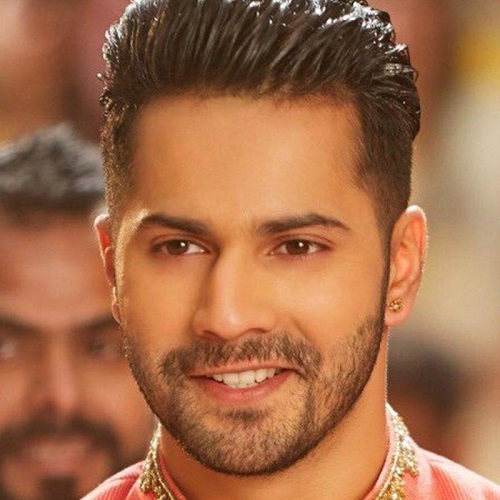 Braided rows
Not mentioning to braided hairstyle, you cannot have a complete list of best hairstyles for Indian men in Fall 2019. Men tend to get braided rows to give themselves a masculine look. For this style, you need your hair with enough length and take more time to create and take care, but this style turns you into the difference.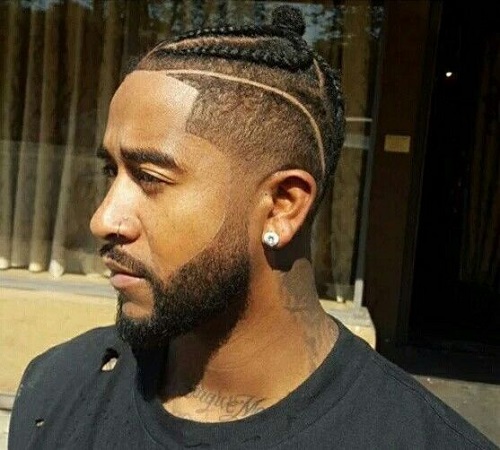 Long wavy Mop
You will stand out among the crowd with the Long wavy mop; you need a long hair to can get this badass hairstyle. With the flirty and sexy look, you will attract ladies at first sight.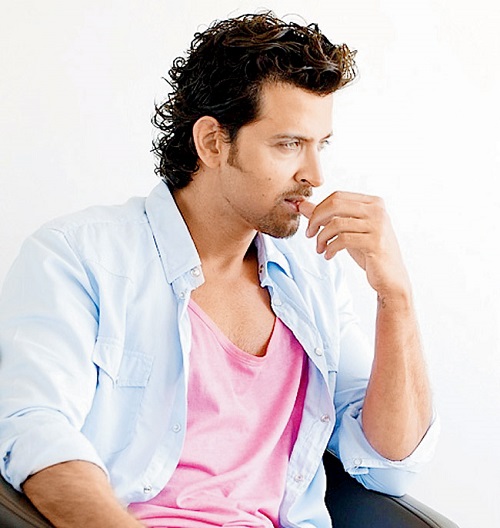 Get the best haircut, you look at best.
Do you believe that getting a new haircut will change your look? Your look can be great if you choose the right hairstyle or being a disaster if you get the wrong one. The 30 best hairstyles for Indian men in Fall 2019 will be an excellent reference to get the best haircut and look coolest this Fall. Why don't you change your look in this Fall right now?
>>> More tips for our gentlemen! Top 10 Best Wedding Hairstyles For Men To Try In 2019