Love Timeline: See How Long Bollywood Power Couples Taste Dating Time Before Marriage
Ankita Chetana |Dec 13, 2019
From Virat Kohli – Anushka Sharma to Deepika Padukone – Ranveer Singh, check out the dating-long period of these Bollywood power couples prior to saying "I do".
In the entertainment industry where strewn full of link-up rumors, we cannot figure out clearly what is exactly the time celebs started dating. In the time of modern technology and digitalization, celebs are no more staying in their privacy and usually going under observing eyes around. But these Bollywood power couples freed the grapevine rolling on social media to commit a marriage finally. Ruining the public with their every bit of gossip each day, there are several Bollywood power couples having shown their determinations to come up with their partners. From Priyanka Chopra - Nick Jonas to Saif Ali Khan – Kareena Kapoor, check out the golden love affairs in the tinsel town that have given us a strong goal of the relationship as well as claimed their incredible chemistries.
Saif Ali Khan – Kareena Kapoor Khan
After Saif's divorce with his ex-wife Amrita Singh, the buzz went around his love alongside Kareena Kapoor who is 13-year-old younger than him. But shattering all the gossips, the couple dated almost five years after their co-appearance in the film Tashan. The two got married in 2012 after dating since 2007 and has become a power couple in B-town. Saifeena couple has shared a son together named Taimur Ali Khan and supported each other in the professional lives.
Deepika Padukone – Ranveer Singh
Another pairing coming to each other through a film is Ranveer Singh and Deepika Padukone. They met together when working for Goliyon Ki Rasleela Ram-Leela and became a topic at the time. They were playing hide and seek with their fans as well as paparazzi and wrapping their link-up for almost six years. The two expressed how they love each other many times but none of such times they opened up about their affair. Until 2018, both of them shocked the industry with the announcement of their wedding. Recently, the couple one more time set the Internet on their hands with their first wedding anniversary in a spiritual way.
Virat Kohli – Anushka Sharma
The destiny sticking a cricketer and an actress together was through a commercial of television in 2013. After four years of dating together, the gorgeous couple announced their big date in Italy under many warming congratulations and wishes from both fans and other celebs.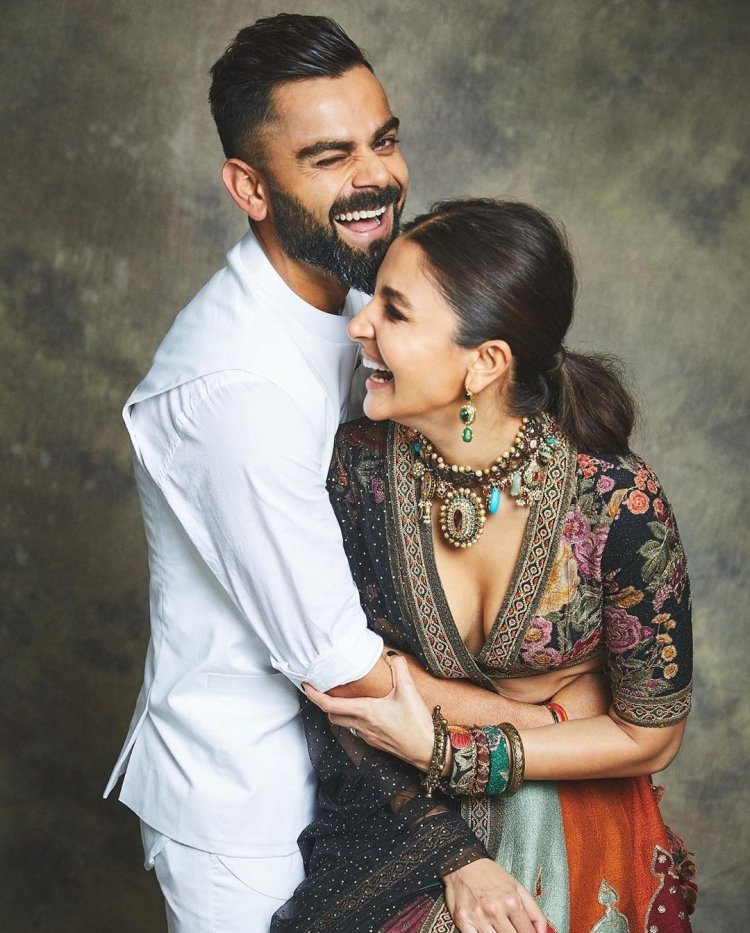 Earlier, the duo gave many shots of titles when giving a hint of their marriage after appearing side by side several times. They officially turned to be a real couple in 2014 as the captain of the Indian Cricket Team hit a flying kiss to the Zero actress when the actress sat on spectator chairs of his cricket match. Up to now, Virushka is no doubt one of the most adorable couples in Bollywood and just some days back, they signed two years of their wedding anniversary.
Priyanka Chopra – Nick Jonas
These above Bollywood power couples took about some years to say "I do", instead, the love affair of Priyanka Chopra and Nick Jonas lasted only six months of dating. They can go quicker than the others but this doesn't mean that their love is not so strong. From head to toe, they totally spent every bit of themselves to each other. A month ago, the couple also celebrated their first wedding anniversary to witness their romance. The duo met each other at the 2017 MET Gala for the first time and opted for settling down in 2018. They have kept their mindset so strong to go through the tongues of the netizens who discussed their age gap in public.
Sonam Kapoor – Anand Ahuja For the first time, Anand just kept in mind that he would introduce Sonam to one of his friends but suddenly, he fell in love with the fashion sensation. Post nearly a couple of years of dating period, they ended tying the knot that shocked everyone at that time. Walking down the aisle in 2018, the couple welcomed their first wedding anniversary in Japan this year.