How Rich Is Sonam Kapoor's Husband Anand Ahuja? The Details Of Anand Ahuja Net Worth And Lesser-known Facts About The Wealthy Businessman
Bhavna Acharya |May 15, 2020
If you think Sonam Kapoor is rich, her husband Anand Ahuja is way wealthier than the Bollywood superstar. Scroll down for Anand Ahuja net worth and his luxury house in New Delhi!
While Sonam Kapoor is well-known as one of the most sought-after actresses of Bollywood, the detailed information about her husband Anand Ahuja is a big question as he has been living out of the public eye for all the time. Despite being a successful businessman, Anand Ahuja is widely known as 'Sonam Kapoor's husband' rather a rich entrepreneur. If you think Sonam Kapoor is rich, her husband is way wealthier than the Bollywood superstar. But how exactly rich he is, keep scrolling down to know Anand Ahuja net worth and other facts of him that you didn't know. Anand Ahuja net worth
As an A-lister in Bollywood, Sonam Kapoor's net worth is approximately $12M (Rs 85 crore), which is not a big surprise to her fans. However, Anand Ahuja's properties are way wealthier than his wife.
According to estimations in 2021, Anand Ahuja's net worth in rupees is 3,651 crore, which is around $500 million. Sonam Kapoor's husband has an annual income in 2019 of $300 million. Although the exact number is yet to be confirmed, the export company of Anand Ahuja family is said to be $450 million (Rs 3000 crores). According to a close source, Anand also owns a Rs 173 crore bungalow in New Dehli which his father purchased in 2015.
Anand Ahuja and Sonam Kapoor house
One of the most visible evidence for his wealth is the house in which Anand is residing with Sonam after their wedding. It's reportedly gifted by his father Harish Ahuja.
The New Delhi bungalow has modern design with luxury decrations. It also boasts the vibe of an educated high-class family through the photos of a library, a working room and many artworks around the house. Though Sonam and Anand often treated their followers with stunning photos of them traveling around the world, the richie-rich couple also stirred up the internet with a jaw-dropping sneak peek to their splendid mansion in New Delhi. Take a look at some photos inside Sonam Kapoor and Anand Ahuja house! Sonam Kapoor and Anand Ahuja's love nest also has a basketball field, a tropical garden and a restaurant-like kitchen where they can host a big family reunion for special occasions. That's not to mention their dressing rooms with hundreds of shoes and clothes.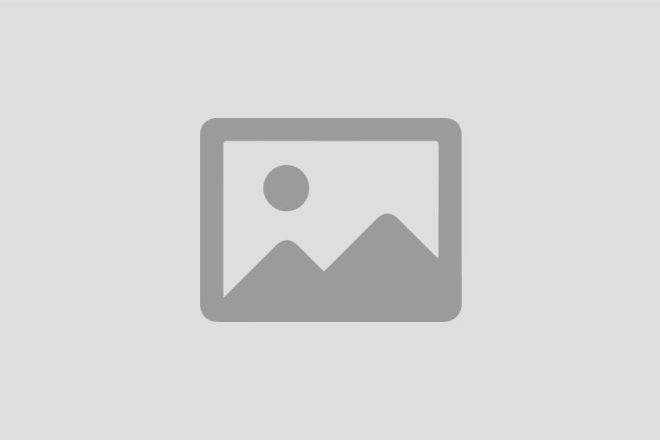 >>> More photos: Inside Sonam Kapoor Ahuja And Anand Ahuja Home In Delhi
Being rich, well-educated, and handsome, Anand is no doubt an ideal husband that every girl can dream about. Check out more information about Anand Ahuja net worth in the video below:
Anand Ahuja business
After finishing his schooling at American Embassy School in New Delhi, Anand Ahuja went to study abroad at the University of Pennsylvania in the US. He came back to India to take over his father's export house.
Apart from working as the managing director for his family's company Shahi Exprorts, he also runs his own businesses including a clothing brand Bhane and a multi-brand sneaker store VegNonVeg. Is Sonam Kapoor Anand Ahuja's first wife?
The rich businessman only came into limelight after the dating speculation with Sonam Kapoor started doing the rounds in 2014. Rumour said that he got married before meeting Sonam but it is confirmed that Sonam Kapoor is Anand Ahuja first wife. The pair got engaged just a few months after their first meet and finally tied the knot in 2018. On Sonam Kapoor's Instagram, she often shares throwback photos when the two met and dated in the old days. The Bollywood actress also recalled the day Anand proposed to her while they were riding bikes together on the street. Sonam Kapoor and Anand Ahuja are clearly among the most adorable Bollywood couples in 2021. Also with Anand Ahuja net worth, they are probably among the richest couples in the tinsel town as well.
>>> Check why Sonam Kapoor decided to marry Anand Ahuja!
Anand Ahuja's father
Anand Ahuja was born in 1983 in New Delhi to his father Harish Ahuja. Harish Ahuja is a famous Indian entrepreneur who owns one of the biggest export companies in the country, Shahi Export.
Anand Ahuja's father is 65 years old in 2021. He has an estimated net worth of Rs 5,800 crore. Harish Ahuja got married to Priya Ahuja and has 3 children, including Anand Ahuja, Anant Ahuja and Amit Ahuja. >>> Read more Bollywood News on Starbiz.com: