Elephant Dies Standing In Kerala As Locals Hide Explosives Inside Her Fruits! People Burst Into Tears Knowing She Is Pregnant
Bhavna Acharya |Jun 03, 2020
The river is boiled with the elephant's tears. Nature is getting rage over the selfish and cruel human.
The elephant died in Kerala 2020: Last week, a wild female elephant who is reported to be pregnant appeared in Malappuram in Kerala seeking food. However, she got killed by some locals who fed her with explosives hidden inside a pineapple. The bomb exploded inside her mouth and caused extreme pain which killed her immediately.
After that, the Section Forest Officer of Nilambur Mohan Krishnan took the heartbreaking story, as well as the unpleasant sight of the elephant died in Kerala 2020 standing in mid water to his social media handle. His post went viral in no time and stirred up a major public outcry for the poor and innocent creature.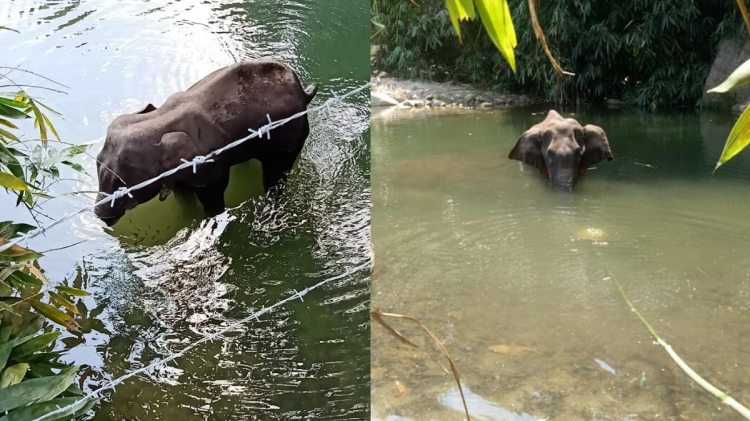 He also penned a distressing message which will bring tears to your eyes
"She came out to the village in search of food. She did not know about the selfish human beings that she was about to witness. She must have thought, they would spare her as she was carrying two lives. She believed everyone. When the pineapple that she ate burst, she must have been in shock not thinking about herself, but the child she was about to give birth to in 18 or 20 months."
Read his full story here:

According to Mohan, the poor elephant suffered from the unbelievable agony before dying. However, she didn't hurt any houses or humans in the villages. She tried to soothe her painful mouth by standing in the Velliyar rivel and ended up dying miserably on May 27.
Even when the rescue reamed tried their best to get her out of the river, they failed to save the elephant as the pain she got was too serious and she got weak for being starving for several days.
These images of this elephant died in Kerala 2020 quickly went viral on social media, attracting million views and posts from even Bollywood celebrities. People are now calling to claim back her justice and punish those with cruel acts.
>>> Also read: VIRAL! This Man Is Giving His King Cobra A Bath, Watch Video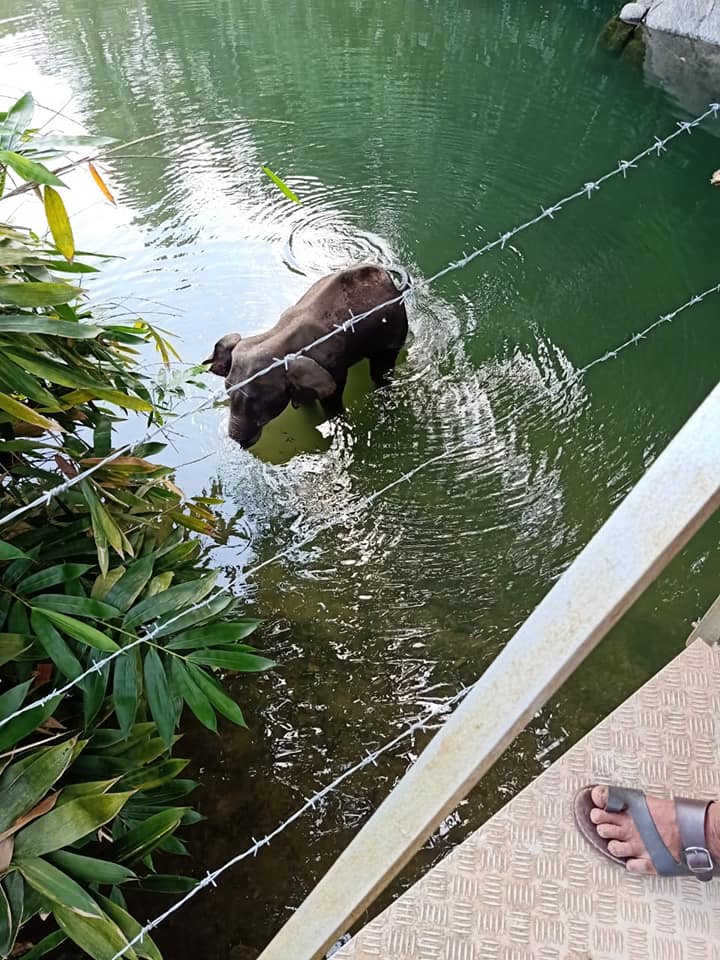 Mohan also added that the team took a farewell to the poor elephant and it was the most downhearted scene you can ever see as not only humans but also other elephants are aware of the tragedy.
'The river is boiled with elephant's tears. Nature is getting rage over the selfish and cruel human!'
However, the most sorrowful thing that got everyone burst into tears was when the doctor realized that she was pregnant. That was the speechless moment no one can forget!
"We cremated her there itself. Even as fire engulfed her, I prayed to the mother in her. Being one from mankind all I could say was, sister.... sorry"
The poor elephant was laid to rest inside the Nilambur forest on May 30. This saddening story of elephant died in Kerala 2020 is an alarming fact to the protection of wildlife in India and other parts of the world in general.
>>> Suggested for you: Throwback Heartbreaking Photo Of Elephants Mother And Calf Chased With Fireballs By Aggressive Mob In Rural India