Pakistan Plane Crash Report: Pilot Not Focused, Discussing Covid-19 Throughout The Journey
Salena Harshini |Jun 25, 2020
The recent Pakistan plane crash was announced to be caused by the lack of focus from pilots who were discussing COVID-19 throughout the flight.
Last month, Pakistan International Airlines (PIA) witnessed a grieving incident as a plane with 99 people on board had crashed. The cause was announced after an initial investigation that the pilots were not focusing and were "discussing coronavirus" throughout their flight.
Ghulam Sarwar Khan – Aviation Minister of Pakistan, told Parliament that the initial investigation pointed out that the pilots as well as the ATC (air traffic control) were at fault for failing to obey set procedures, leading to this crash.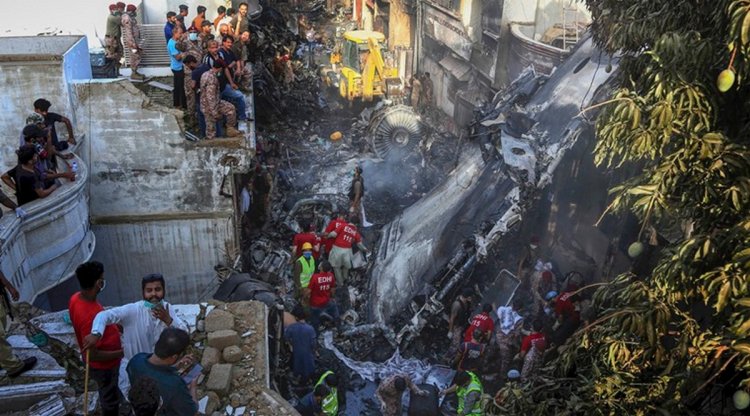 In detail, he said that the pilot snuffed the instructions from the ATC and air traffic controllers. Meanwhile, the latter also didn't inform the pilot about the collision of the engine.
He added that the pilots were talking about coronavirus during the flight, They did not focus and they just discussed how their families were affected by the pandemic. When he was asked by the control tower to increase the height of the plane, he said "I'll manage". According to Khan, it was overconfidence.
This was a domestic flight going from Lahore to Karachi, Pakistan on May 22. The Airbus A320 aircraft crashed in a residential spot close to Karachi's Jinnah International Airport.
The national carrier's plane was carrying 91 passengers and an eight-people crew when it violently jolted in the air and then crashed minutes prior to landing. A girl on the ground also passed away due to her burn injuries. The plane crash incident saw the miraculous survival of two passengers.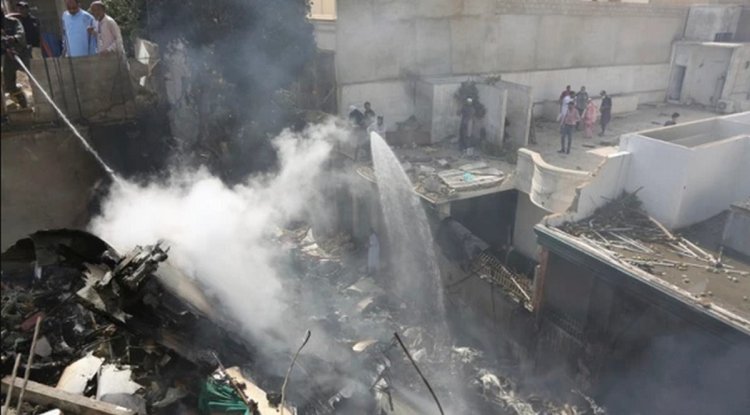 As per the Aviation Minister, the plane had no technical or mechanical fault and the two pilots were medically qualified to fly.
He also added that the unfortunate aircraft touched the runway three times with no landing gears, causing damage to the engines. When the aircraft took off again, its two engines had been under damage.
"40% PIA pilots have fake licenses"
An astonishing statement was made by Khan that about 40 percent of the pilots who work with PIA possess fake licenses. Khan said that those pilots had no proper flying experience or given any examination themselves.
Unfortunately, pilots are also assigned based on a political basis, said Khan, While revealing that four pilots of PIA were disclosed to have fake degrees, he also added that merit was overlooked while appointing pilots.
The government will take action against the pilots of PIA who were found responsible for the mentioned offenses as well as "restructure" the airlines.