The Dark Secret Inside 'Love Hotels' In Japan: Condom Vending Machines, BDSM Equipment And Many Others  
Bhavna Acharya |May 22, 2020
You will be amazed with a wide range of styles and erotic amenities provided! Take a love hotels tour to see what it's like inside the love hotels in Japan!
Most of the Japanese young people are no longer interested in sex and that might threaten the national economy. It's hard to believe but true. In fact, Japan is aging as the birth rate is lower than deaths. That so-called "celibacy syndrome" is becoming a major social problem in Japan that the government has to funnel million dollars into matchmaking and dating services.
However, on the streets of Shibuya in Tokyo, the sex industry is flourishing inside love hotels where your sex experience could be taken to the next level with BDSM equipment, vibrating beds and condom vending machines. If you're curious about the dark secret of these love hotels in Japan, keep on reading.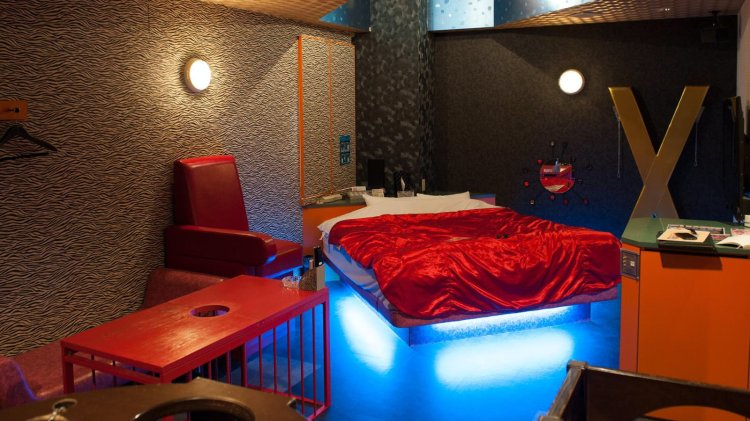 Love hotels are not only for dating and married couple
The target customer of love hotels in Japan are dating and married couples who don't have private space to have sex inside their thin-walled Japanese houses. It's also popular among dating couples. In addition to that, it also serves extramarital affairs and sex work couple. That's why these hotels keep their customer identity secret with automated systems, condom vending machines, and covered entrances. Apart from the locals, this kind of hotel in Japan is also popular among travelers who want to experience the unique sex hotel of the country. In fact, Japan is the country with one of the biggest sex industries in the world, and love hotels play an important role in the sex industry of Japan as it accounts for $40billion each year, a quarter of the income to the industry. 
Have you seen Meghan Markle hottest sex scene yet? Check it out right now: Meghan Markle's Sex Scenes Going Viral On PornHub – All Eyes Are On Royal Family's Reactions For your best erotic journey ever
While most of hotel interior is nothing different from the ordinary ones, some special businesses are filled with special sex devices like vibrators, BDSM equipment, cosplay clothes. They are also available in a variety of decorations from cute and adorable themes like Disneyland or Hello kitty to offbeat UFO and of course hardcore styles like BDSM. 
Check them out tips to boost your sexual performance: Exercise To Last Longer In Bed | Easiest And Quick Tips To Improve Sexual Performance For India Men
Take a look at how love hotels in Japan look like: What do you think about these love hotels? Would you like to experience? Leave your opinion on the comment section below!
>>>Read more on Starbiz