Meghan Markle's Sex Scenes Going Viral On PornHub – All Eyes Are On Royal Family's Reactions
Leela Adwani |May 21, 2020
Her raunchy and seductive scenes have earned more than 334,000 views on this site. Watch the video!
It's not wrong to say the more you are not allowed to have something, the more you want it. When it comes to the secret lives of celebrities or royal members, it becomes hotter than ever. Everyone is curious about their life off the camera, their true personalities. Yes, the more they try to hide their unknown secrets, the more hellbent we are on digging up more details. Royal member and former American TV actress Meghan Markle is clearly a case in point. Meghan Markle's sex scenes have been a talk of the town for a long time. The beauty has officially entered another phase of her life ever since she became a royal. She has to stop her job as an actress, has to dress modestly, attend formal and politically important events, and even delete her social life. However, despite the extra mile she has given, one thing she could not erase – her acting history. In fact, the Internet never forgets anything and all sex scenes of Meghan mostly from film Suits are also no exception. Not just this, they are all the rage on the giant adult-video website PornHub.
All eyes are probably on the reactions of her royal family-in-law. Many think that the Queen will be pleased when knowing that Meghan Markle's sex scenes are currently going gangbuster on PornHub. For those who are unversed, her raunchy and seductive scenes have earned more than 334,000 views on this site. It's safe to guess that the scene of Meghan and her co-star shooting in the filing room is about to go down well in the worldwide cinematic history.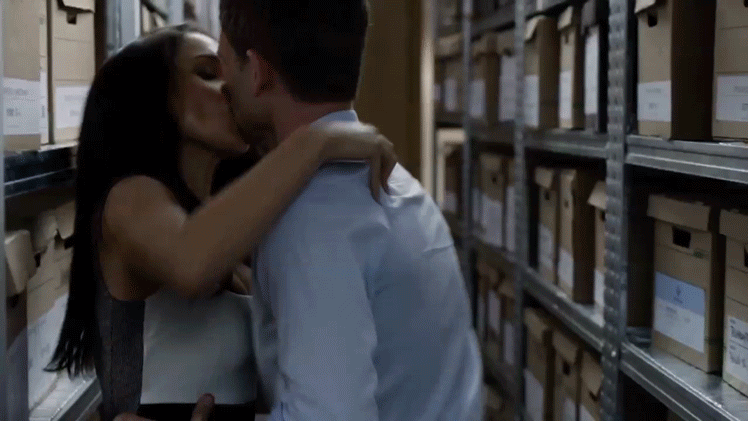 Andrew Morton who penned the controversial biography of Princess Diana, "Diana: Her Life Story", opened up on the on-screen intimate scenes of the Duchess of Sussex. He said,
"I do find it amusing that those raunchy scenes Meghan appeared in on 'Suits' and other movies are on the Internet, and yet she's scrubbed clean her blog, which includes essays on female equality… She also got rid of her Instagram, which had some charming shots of her."
Other than Meghan Markle's sex scenes, HBO hit TV series Game of Thrones is also popular with more than 11 million views.
If you want to pass the time during quarantine and are looking for series like Suits or Game of Thrones, Sex Education, Orange Is The New Black are also worth a watch.