Best Dating Apps For A Good Relationship Online
Rose Advani |Jan 07, 2020
The is the popularity of dating apps which are the connection between you and your partner bu online first. Here are good recommendations for the best dating apps.
These days, dating apps are more and more popular among young people due to their convenience. A vast Americans believe that dating apps are a great way to meet people. Dating apps support everyone to get some information about other people and avoid the headache for each time in a meeting. The couple might get more intimated through the chats on apps before getting a real date in life. Undoubtedly, dating apps also give some bitter and unexpected results through online conversations full of rainbows and butterflies. However, we see the rapid growth of these apps, and here are the most trusted dating apps that we recommend you to use.
S'more
S'more is a different one among tons of dating apps that do not show the photos first but the blurred images and the profile. This app targets you to get to know your partner with the information before you can see them when you find some interesting information from them. After installing S'more, you will receive recommended profiles daily. When you find your interest in any profile, you need to interact more or you can be sending them a "wink" to let them know you are caring them then you step by step get to know each other, and the blurred photo will be clearer.
Another strong point of S'more, the app limits the number of chats and narrows in the connection. And each profile needs a kindness score that encourages users being nice on the app.
S'more is only available on iOS, in New York, Boston, and D.C
Tinder
Tinder comes out as the most widely dating app which giving some daters onto apps more aligned with their specific desires. The app allows users to show the bio following what you choose and allows users to people in their area.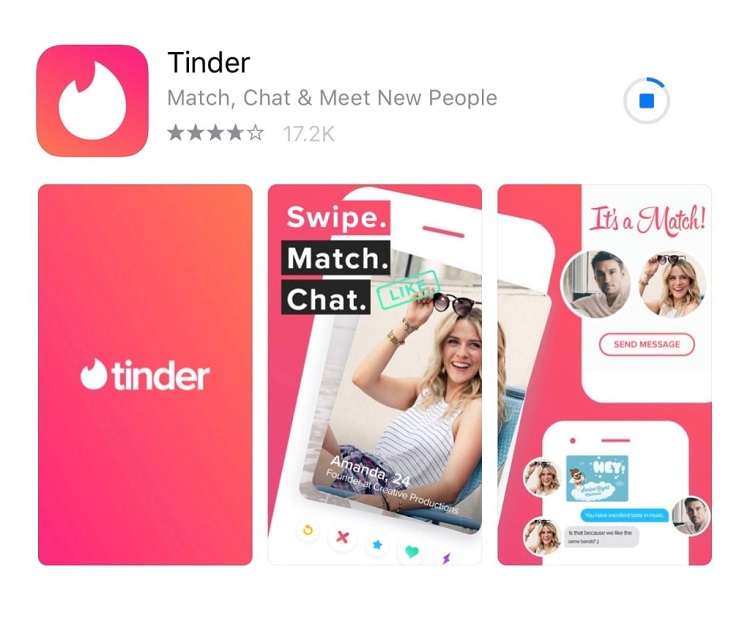 Feeld
Feeld is a new dating app that allows you to know what you want about the partner. The app shows a place where meet open-minded couples and singles near you,". The app contains a series of pros that average daters appreciate. All potential partners are looking for fun people without judgment or even skip a few dates and early-sex convos.
Available on iOS and Android devices. Hinge
Hinge is an inherited app of Tinder, but it has a pretty elite user base who are mostly at college. The app will pair you with whom you have Facebook connections, mutual friends.
When building your profile, you must answer questions giving matches a sense of their personalities. For anyone who looks at your profile, they can get put in a queue for you, no need to swipe.
Available on iOS and Android devices. Coffee Meets Bagel
Like other dating apps, Coffee Meets Bagel connects you to people with whom you share Facebook mutuals, but only women can see men who swiped right on theme. Each woman gets five likes per day to give out. The apps target everyone's high-quality match. One of the users said:  "the limited amount of daily swipes made me more thoughtful and deliberate with the app."
Available on iOS and Android devices. Bumble
Bumble comes out as the dating app for feminists where women make the first move, more female-friendly. The app does not show the dates between lovers but among friends. Bumble requires women to message their male matches first then the male has 24 hours to react, if not the match is erased. The app targets to give more safety for women when dating online without annoying and overwhelming. After all, dating online is the first step to get to know each other. For finding true love, you need a date in real life and take time to understand your partner. Hopefully, you will get a good first to know step with these awesome online dating apps.
>>> Wanna watch the best Indian romantic web series with your love? Check it here! Best Indian Web Series you must watch!