10+ Sonakshi Sinha Hot And Drool-Worthy Snaps Will Leave Your Eyes Sweating
Salena Harshini |Jun 23, 2020
Sonakshi Sinha can be called the master in showing her enviable beauty in the most subtle yet sensual way. Check out her hot moments here!
Sonakshi Sinha is one of the most influential actresses of Bollywood. She has been collecting a lot of adorers not only for her acting prowess but also for the subtle and graceful sense of style. Therefore, although she may not appear with the boldest avatar, Sonakshi Sinha's hot moments are still high on the hunt.
Her unique charisma is what will make you go weak in the knees. Haven't believed it yet? Scroll down for the sexiest moments of Sonakshi Sinha that you may have never seen before!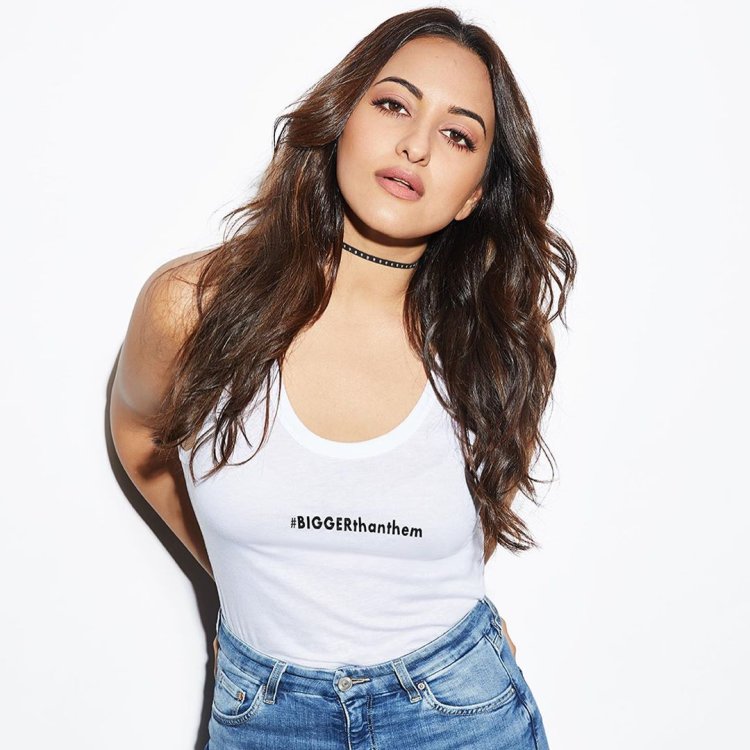 Ever since she was introduced to the world through Dabangg, she has managed to capture the hearts of the audience with her attractive presence and credited skills. Apparently, there has not been any stopping to the deadly effect of her looks.
Sonakshi Sinha hot beach photos
Never seen Sonakshi Sinha's beach pics before? Here you are now. Not wearing a bikini yet she still exudes the biggest vibe of a "vitamin sea" fairy. No doubt, she looks angelic in this body-hugging white dress. Sonaksi Sinha hot curves will leave you gasping. Needless to say, this floral dress not only flaunts her fancy curves but also advances her feminine side. Also posing under the sunlight, she look serene and fiery at the same time. Pose and snap
We bet that most of you have not seen this photo of Sonakshi yet. One would ask her "Did it hurt when you fell from heaven?" because she is totally fairy-like with this pure white dress and loose hair curves.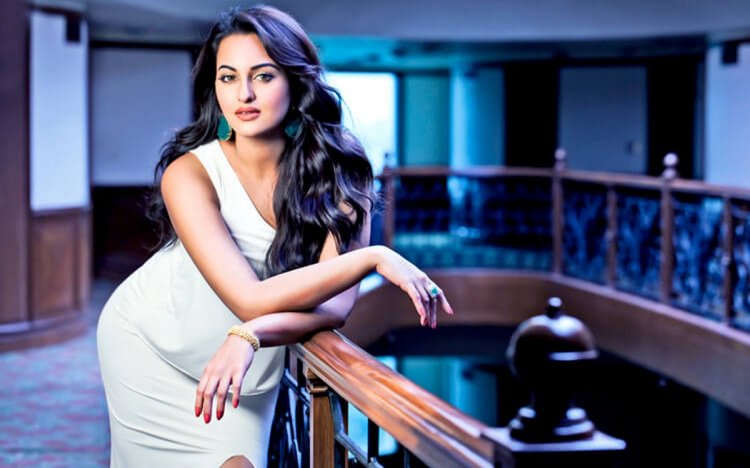 With a gorgeous pose and that alluring gaze, she surely can make anyone sweat with this beauty.
Sonakshi Sinha hot sexy legs
Wearing a simple grey cardigan yet her look in this picture is to die for. Sonakshi Sinha is lifting the heat level while showing off her perfectly delicate legs. The actress's oomph will definitely lave you drooling.
Also read: The Truth About Sonakshi Sinha Mother: Is Poonam Sinha Or Reena Roy The Real Mother Of Sonakshi Mother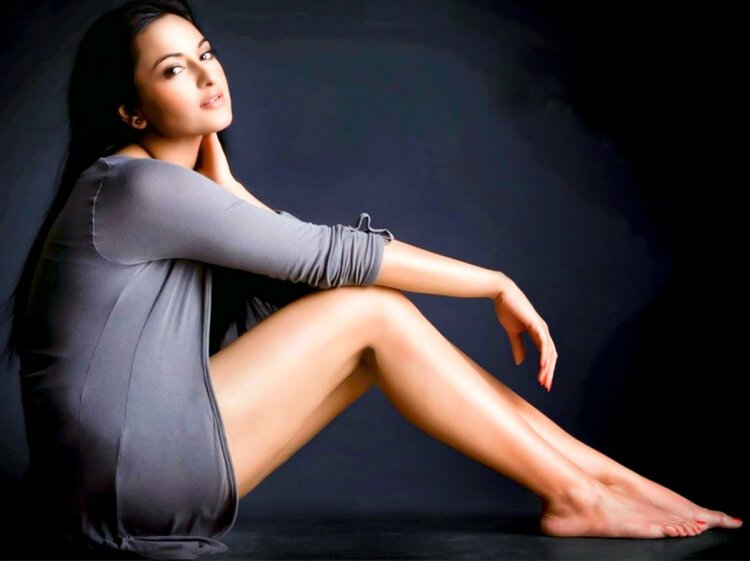 Sonakshi Sinha hot and lean legs will capture your every attention here.
The hot star relaxes before a massage
Hot Sonakshi Sinha also manages to take the tension from the faces of many with this super-duper alluring pic of her.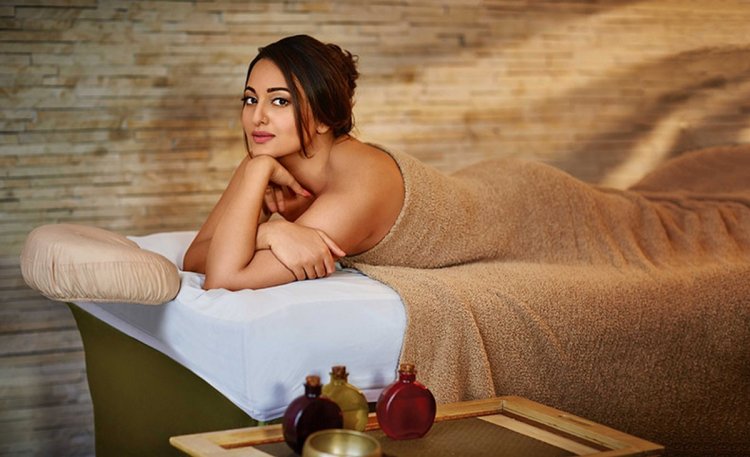 She can be seen lying casually on a massage table with only a towel covering her figure. Giving that look, how can someone resist this beauty?
Sonakshi Sinha hot red body-con will steal all your glances
She used to make all headlines pop when she came out wearing this red hot body-flaunting outfit. Thí leather dress surely is the weakness of her fans.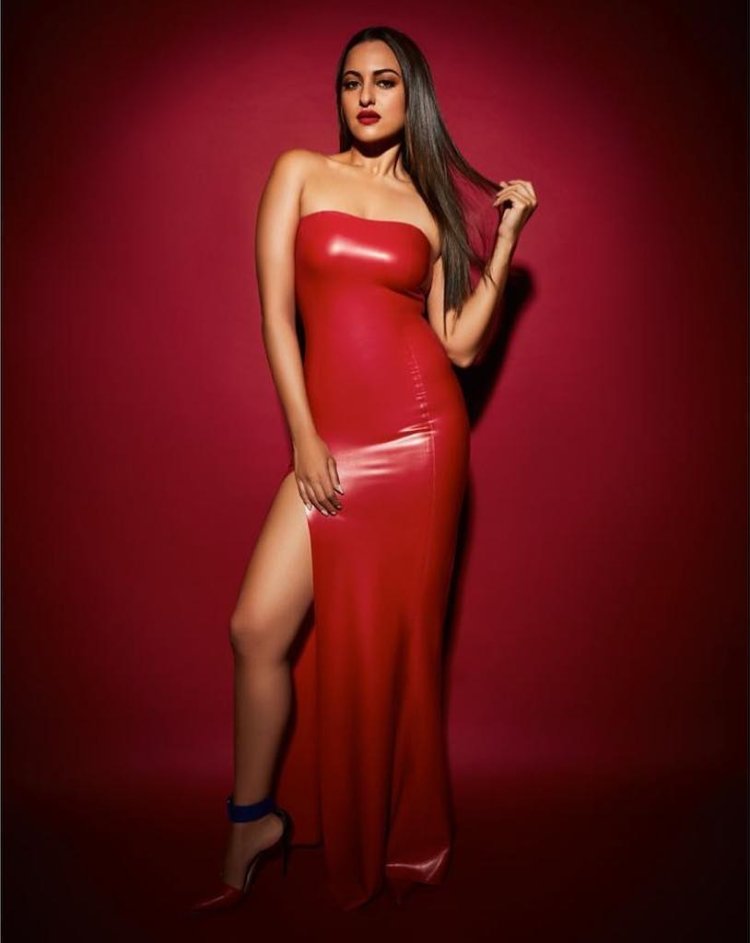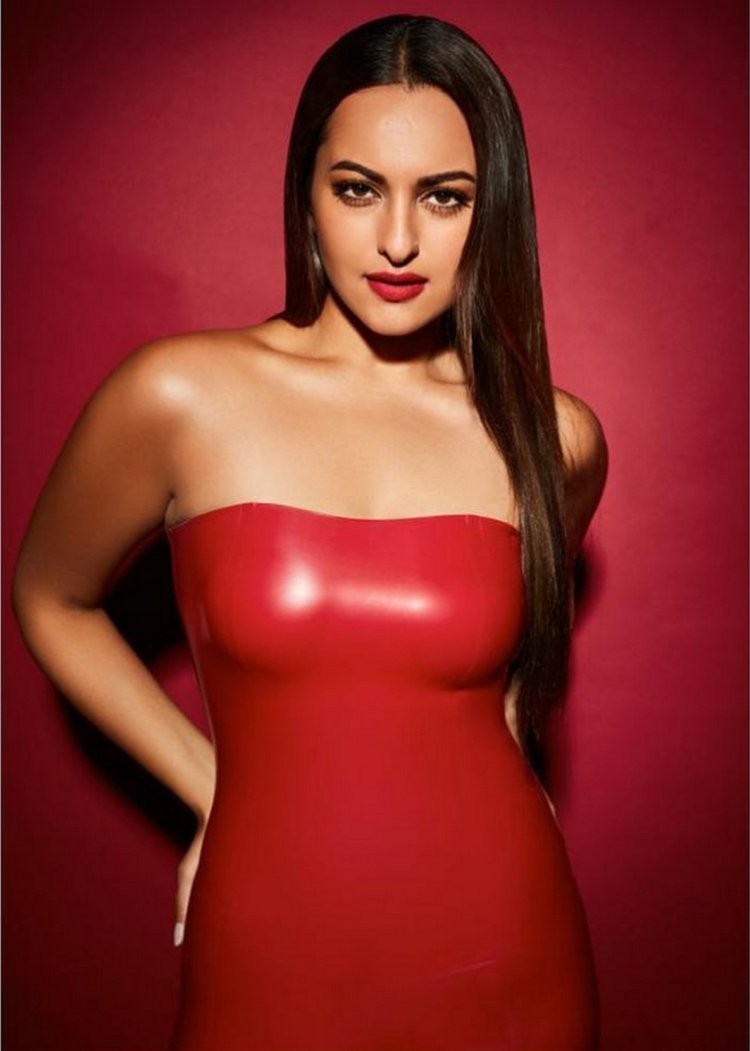 See-through dress? Yes, please!
We can say that Sonakshi rules the red color. This snap of her wearing a lingerie material and transparent body-hugging dress speaks volumes about her enviable body.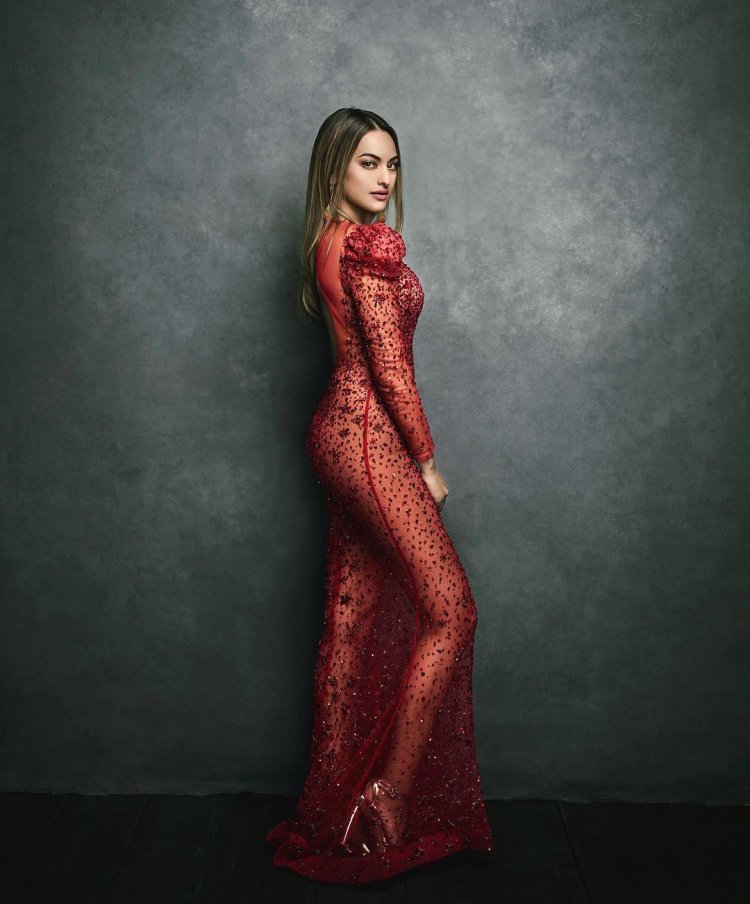 >>> Bollywood Stars Who Went From Flab To Fab For Their Filmy Debut
Sonakshi Sinha hot photoshoot for Maxim
Sonkashi Sinha can make anyone go wild with her beauty and gorgeous look. This photo proves nothing different as she is able to appear maximum graceful in a white dress, flauting the utter gorgeous curves.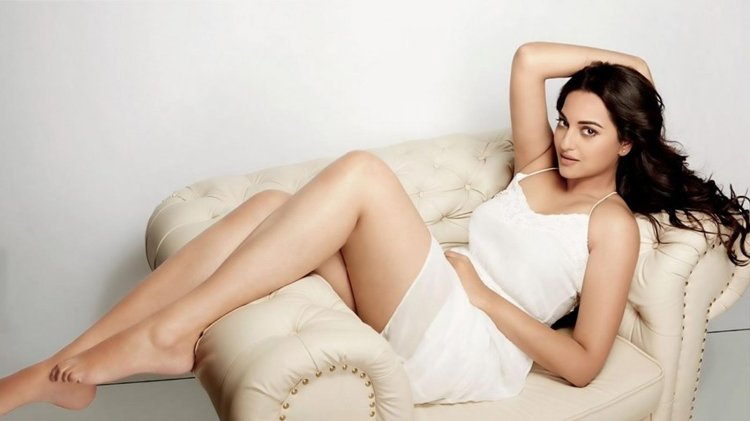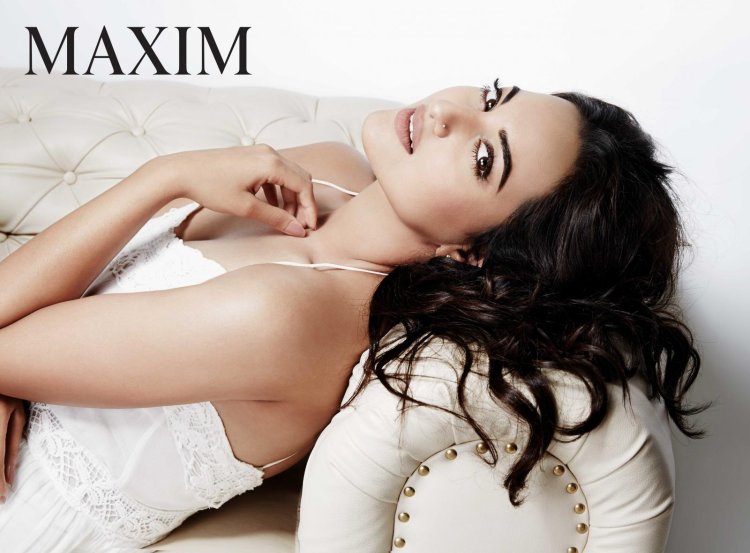 Sonakshi Sinha is scintillating in this photo
As if we have not seen enough, the deep blue gown with sparkling adorns hands her the most elegant look ever. With accessories on her fingers and ears, she is all thing gorgeous and hot in this photo.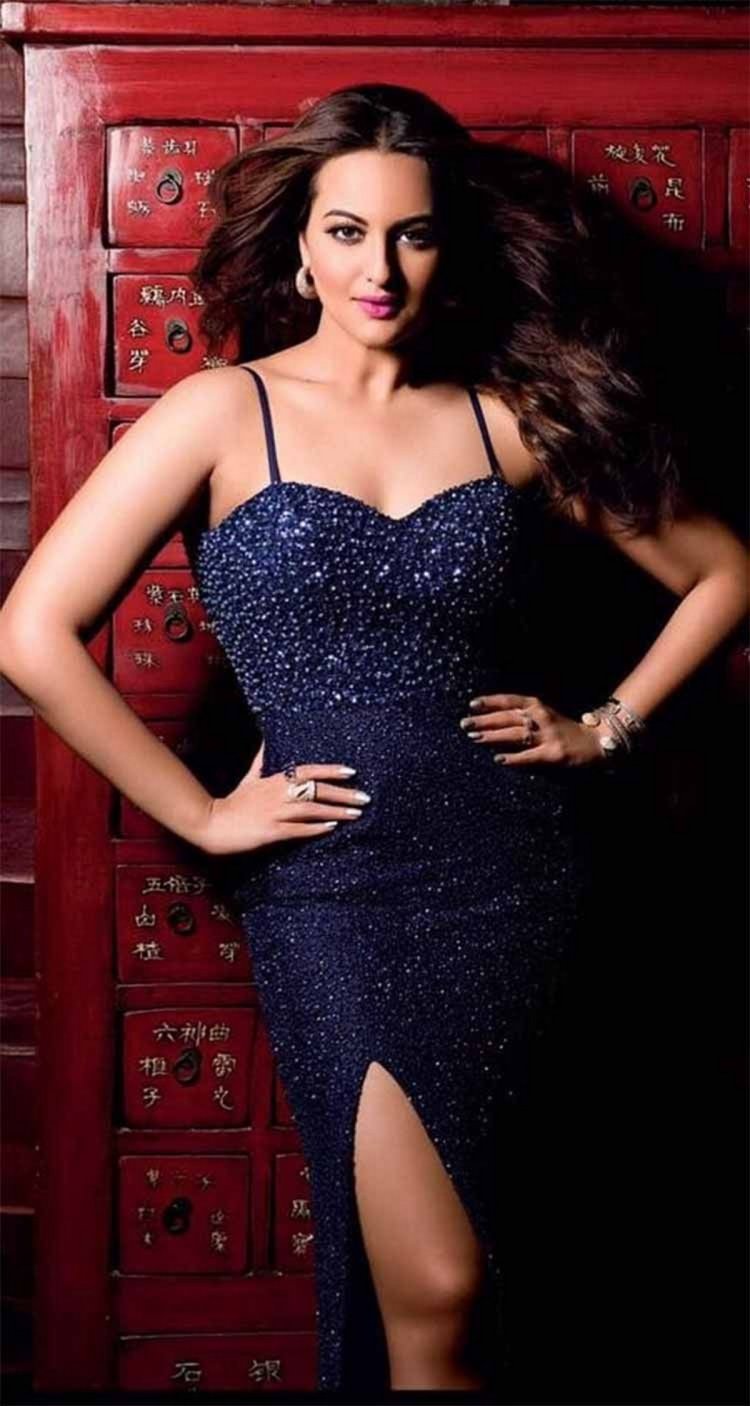 She has all the charm with her
Using the least number of accessories, the Dabangg actress looks like she is mingling in with the nature in her pretty braided hair, chic makeup,and a green dress.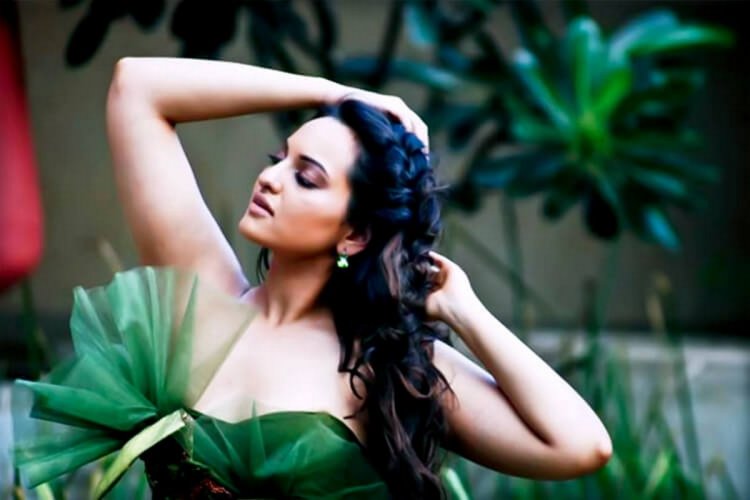 Sensual starlet Sonakshi Sinha
Her elegance is raising the mercury of the entire atmosphere. Again with braided hair and this time a pure white tube dress, she makes it all drool-worthy with simplicity.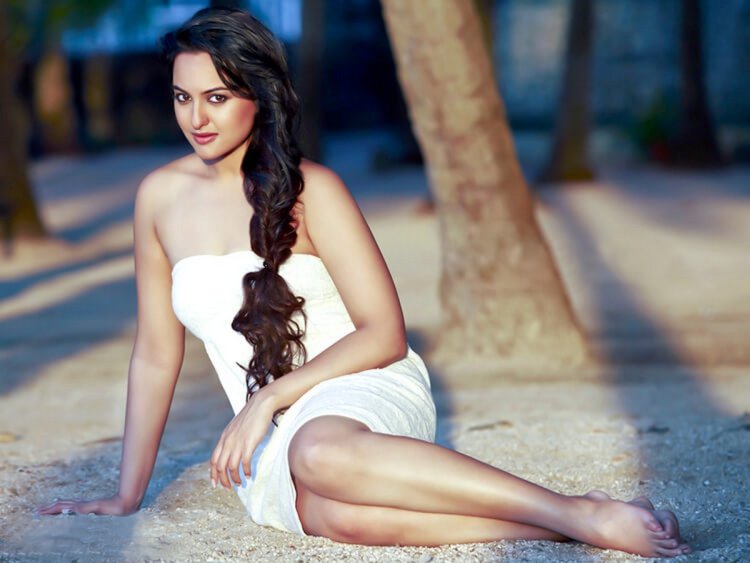 Sonakshi Sinha will make your day better with this sun-kissed pic
She looks ethereal in this post with full of natural light. She can make your jaws drop with the uber gorgeous snap loaded with sensuality.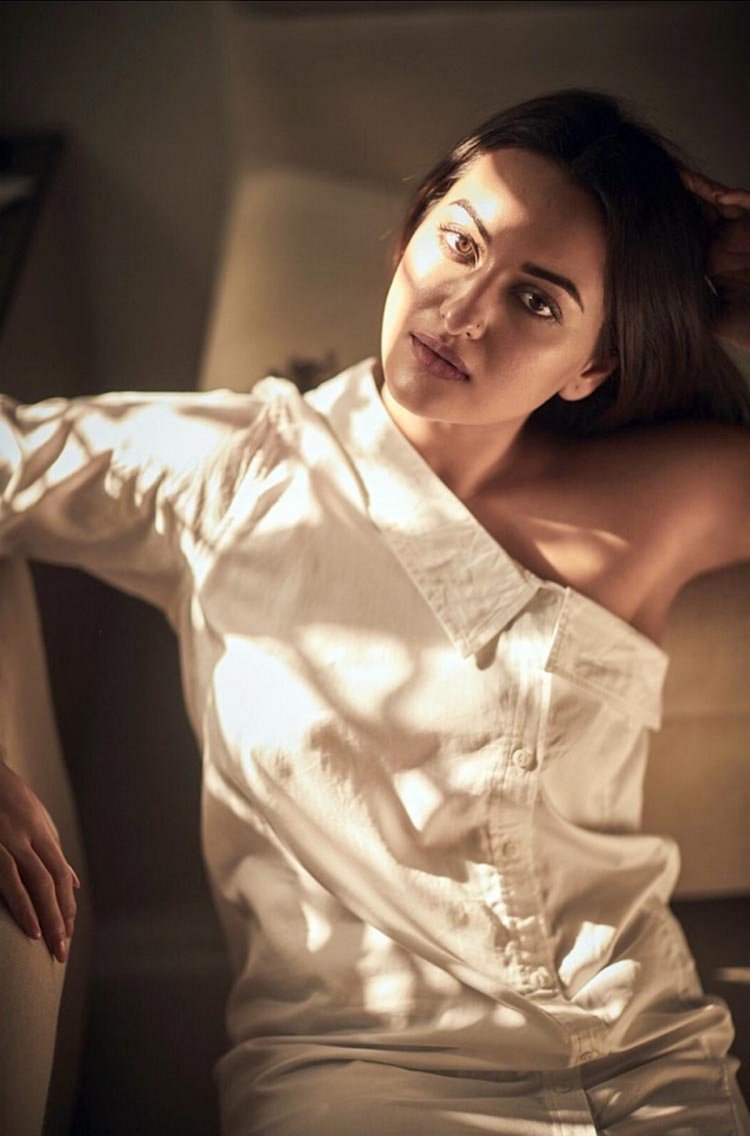 Hot Sonakshi Sinha event attire
For example, in the grand finale of the 2017 Pride Fashion Tour of Blender, she is the sealer for the show while donning a gorgeous black gown from the collection of Gauri and Nainika.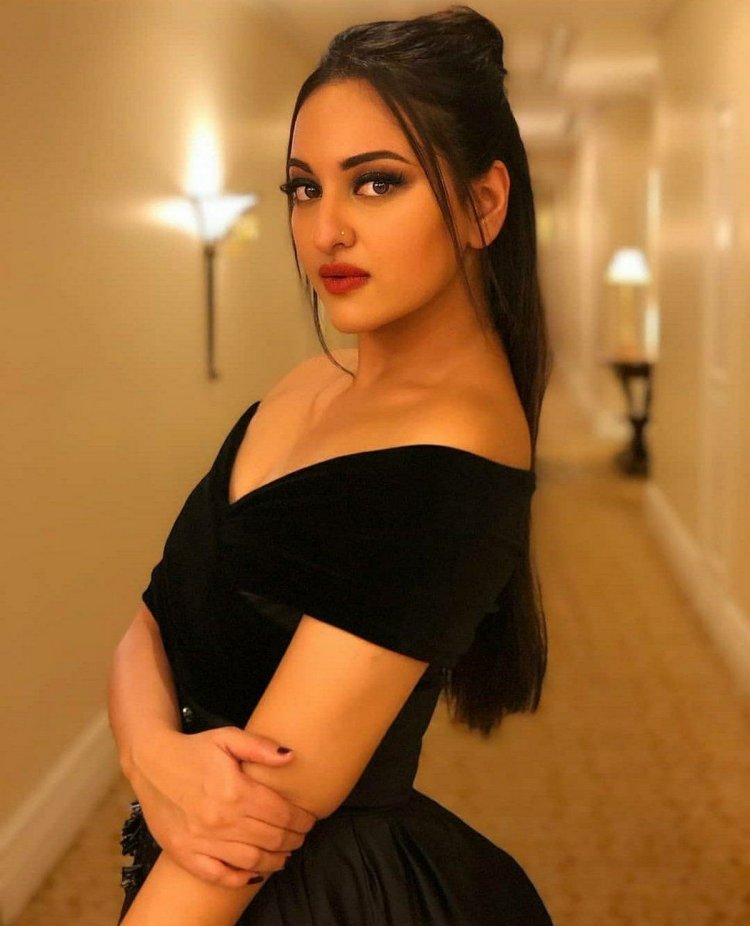 Recently, Sonakshi Sinha has deactivated her Twitter account to keep her sanity amid the hatred comments of netizens. Hopefully, we can see more Sonakshi Sinha hot and beautiful pictures in the near future.
Do come back to our Celebrity Style section, Starbiz.com for more like Sonakshi Sinha hot photo gallery!
>>> Nora Fatehi Hot Unseen Bikini Photos That Will Leave You Gasping For Air