Stunning Bollywood Actresses In Lehenga: Ethnic Wear Brings Out The Best In Indian Women
Salena Harshini |Jul 05, 2020
Bollywood actresses in lehenga is the testimony for the fact that Indian women look the most stunning in their ethnic wears! Check out the beautiful collection right here, right now!
Lehenga is one of the most stunning cultural clothing in India and celebrities in lehenga make a wonderful combination. Regardless of the events they attend, Bollywood beauties have flaunted their best lehenga looks countless times and Bollywood actresses in lehenga are absolutely inspirations to ladies out there.
Whether it is a wedding reception or an event, the celebrity lehenga looks have never stopped being a trend. Take a look at the most eye-pleasing lehenga collection of your favorite Bollywood starlets here!
1. Disha Patani lehenga
Disha Patani's claim to popularity on social media may be her steamy beach pictures as well as the endorsing shoots for several brands. However, she is no less of a slayer when she puts on ethnic wear. Disha can be seen wearing lehenga in various colors. Sometimes, she will add some exotic touch to her outfit, but one thing is certain: Disha Patani looks beautiful and alluring with her looks.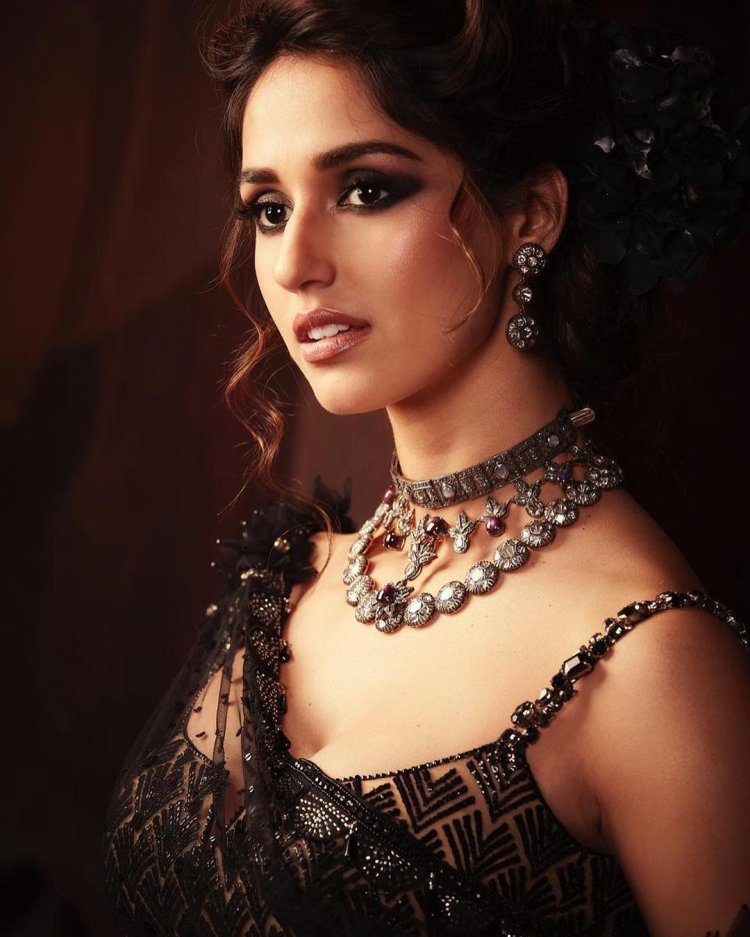 2. Sara Ali Khan lehenga
The little girl of Saif Ali Khan has grown into a beautiful lady and talented actress who has everyone falling for her sartorial statements. Whether it is the sassy western or traditional Indian style, she has been giving out utmost fashion goals with her attires in both reel and real life. We can see that the actress is also in love with lehengas and the looks she has shown on her Instagram account are totally wedding-worthy. With different designs and patterns, she is still named as one of the most adored Bollywood actresses in lehenga. 3. Janhvi Kapoor lehenga
As one of the most sought-after actresses in Bollywood nowadays, Janhvi Kapoor has proven her amazing sense of style and impeccable style quotient over the years. From tassels to pastels, frills to bold colors, the actress knows how to stay in the headlines. When it comes to Bollywood actresses in lehenga, we can't forget to mention the Dhadak actress.
4. Kiara Advani lehenga
If there is one thing apart from Kiara Advani's acting and beauty that we can take inspiration from, it would be her wardrobe. The glamorous lady has time after time stunned the netizens with her attractive outfits and also rightly showed everyone how a bridesmaid of the new age would dress up like. From Anarkalis, saree to her favorite crop tops and lehenga skirts, she has tried them all and brought out the best version with utter perfection. 5. Katrina Kaif lehenga
From bold colored to floral lehengas, the beautiful actress has time and again showed that she can nail any kind of style. No wonder why she even walked the ramps for quite a number of famous fashion designers, such as Lehenga Choli.
You can doubt her, but not her fashion style. >> How do your favorite Bollywood actresses look in jeans? Read Best Shots Of Bollywood Actresses In Jeans | Bollywood Street Styles
6. Shraddha Kapoor lehenga
Shraddha Kapoor is an unmissable name in the list of Bollywood actresses in lehenga. Her Instagram is full of her picture in this style and we cannot pick out the best one as she looks good in every frame and style. 7. Alia Bhatt lehenga
Known for her seamless yet attractive fashion, Alia Bhatt is the true millennial bridesmaid whose closet is something you can steal as a cynosure at a wedding or an event. She is definitely among the most flawless celebrities when it comes to Bollywood actresses in lehenga. Besides her famous and iconic lime green Sabyasachi lehenga which she donned at Sonam Kapoor's wedding reception, she has since then made many more fashion statements until today. She has served more than once the biggest rare sartorial moments when she puts on ethnic outfits. 8. Tara Sutaria lehenga
Tara Sutaria may have not been seen in too many movies, but the actress has succeeded in making a mark with her on-screen appearances. Well, we can say the same about her wardrobe choices. From crop tops, skirts, sultry dresses to ball gowns, and heavily adorned lehengas, her fashion meter has run the gamut among all extremes. Especially, Tara's love for the head-turning ethnic ensembles of India is known. Her love for lehenga is not something inevident as she can be seen slipping into the most head-turning lehengas whenever she gets the chance. 9. Jacqueline Fernandez lehenga
Ladies and their obsession with Indian fashion are well-known. And actress Jacqueline Fernandez has never failed to prove this fact. She not only has an affair with lehengas but she also surely looks good in every outfit she puts on. What is inimitable and infallible about Jacqueline is her fashion sense. Looking at her outfit collection here, you may just fall for Jacqueline Fernandez all over again. It is of inarguable fact that she is also one of the most beautiful Bollywood actresses in lehenga. 10. Mouni Roy lehenga
Talking about fashion and style, Mouni Roy is the master in pulling off her outing looks with the utmost perfect sense. She not only rocks her gown at the carpets but she also created whiplash whenever she shows up in a lehenga.
If you are searching for an inspiration for upcoming wedding ceremonies or festivities, you just need to take a look at the lehenga collection of Mouni Roy and you won't be disappointed. Check out more beautiful pics of Bollywood actresses in lehenga below! We have more collections to just like Bollywood actresses in lehenga for you to check out. Do come for more fashion tips on Hot Photos of Starbiz.com!
>>> Read more: Best Shots Of Bollywood Actresses In Jeans