6 Most Controversial Relationship Of Karan Johar The Unsuitable Boys You Didn't Know
Bhavna Acharya |May 25, 2020
Karan Johar was in the limelight for link-up rumor with several famous figure and celebs including Manish Malhotra, Shah Rukh Khan, and many others. As Karan Johar turns 48 today, let's take a look at 4 most noisy relationships of the Unsuitable Boy!
Karan Kumar Johar, also known as KJo, is no doubt one of the most prominent directors and producers of the B-town. Apart from being the man behind the man behind biggest Bollywood blockbusters like Kuch Kuch Hota Hai (1998), My Name Is Khan (2010), Bhoot: Part One - The Haunted Ship (2020), the 'unsuitable boy' is also in the limelight for his controversial sexual orientation and love life. As Karan Johar turns 48 today, let's take a look at Karan Johar relationships that raised some eyebrows:
1. Karan Johar and Manish Malhotra Karan Johar relationships list of rumored boyfriend starts with the famous Bollywood designer Manish Malhotra. Back in 2018, the ace Bollywood designer and model Manish Malhotra took the world by storm by revealing that he was in a relationship with Karan Johar. In fact, speculation about Karan and Manish links up had done the rounds for a while before the pair brought their relationship into the light.
Although Karan has never confirmed about his sexual orientation, he has been talking about it indirectly in an interview and in his autobio An Unsuitable Boy. 
Suggested for you: Akshay Kumar Shot Film During Lockdown While The Whole Bollywood Is Still Shut, Find Out The Reason
2. Karan Johar and Sah Rukh Khan Apart from Manish Malhotra, KJo also shares a great camaraderie with the King of Bollywood Sah Rukh Khan. They are so close to each other that people keep weaving it into a same-sex relationship. In fact, the link-up rumor between them keeps surging on cyberspace every now and then.
However, in an interview in 2018, the director revealed that he was traumatized by the rumor as he always looked up to SRK as a father and older brother. 
Also read: SHOCKING! Karan Johar Kids And Shah Ruh Khan's Abram Are Born By The Same Surrogate Mother?
3. Karan Johar and Siddharth Malhotra After being the talk of the town for the public affection with Manish Malhotra, KJo continued creating waves for his 'bromance' with Manish's cousin Siddharth Malhotra, who worked as KJo's assistant in My Name Is Khan (2010) and made his Bollywood debut in Student Of The Year (2012). 
The 35-year-old actor never shies away when it comes to his link-up rumor with the prominent director. In fact, he confessed that he doesn't mind being called Karran Johar's blue-eyed boy. 
4. Karan Johar and Rahul Khanna Rumour also said that something special sparked between KJo and actor Rahul Khanna and the pair have been aligned, being in a serious relationship before breaking apart. According to a source, Karana and Rahul were in a fight against each other during a party. It was because Rahul got angry for not being cast in a Karan film despite their relationship.
5. Karan Johar and Prabal Gurung Karan Johar relationships have always been the talk of the town. Ever since the Bollywood filmmaker officially came out of the closet, his relationship status has always been the center of attention. Although he rarely justifies this topic, there have been tons of on-going dating rumors.
Exactly a year ago, on Karan's 47th birthday, Prabal Gurung posted a picture on his Instagram account to celebrate this special occasion. The picture together with its eye-catching caption has sparked speculation around their relationship.
As their dating rumors kept surging on the cuber space, Prabal Gurung had to clarify that he was having a romantic relationship but not with Karan. 
6. Karan Johar and Fawad Khan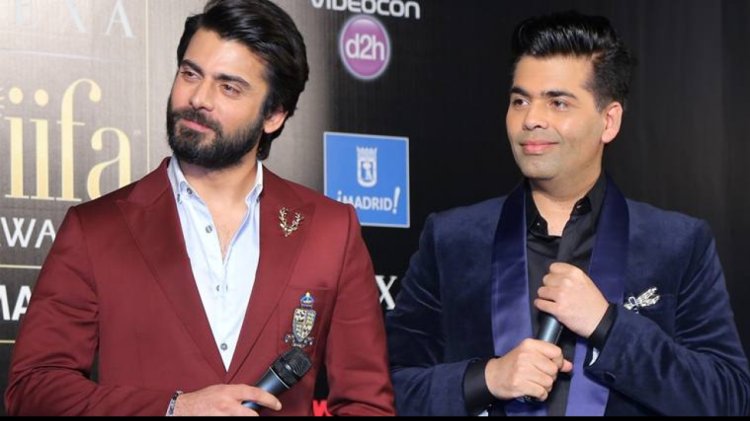 Another dating rumor was rife when Twinkle Khanna, one of Karan Johar's best friends, mentioned Fawad Khan's name during his talk show. It all boiled down to the question: "between Salman Shah Rukh and Aamir, who is the coolest Khan?".
Twinkle Khanna immediately suggested Karan Johar should add Fawad Khan's name to the question. Twinkle Khanna's retort came as such a bolt from the blue to Karan that he became so embarrassed and tried to dodge the situation right away.   
Check our video when Karan Johar opened up about his relationship and sexual orientation in an interview:
Did any of these above-mentioned names take you by surprise? How many of these dating rumors do you think are true? Although Karan Johar relationships are noisy and controversial, he is no doubt a true talent. Happy birthday Karan Johar and hope that he will continue contributing to the industry with more and more blockbusters.
Also read: Alia Bhatt Calls Karan Johar His Friend, Father & Family While Wishing Him On His 48th Birthday