World's Top 10 Richest Men & Net Worth Changes in 2020
Bhavna Acharya |May 25, 2020
The world's top 10 richest men witness a significant change in their net worth after Covid-19 pandemic. While the entire economy development is slowing down, their properties increase dramatically.
The coronavirus pandemic has exerted tremendous impacts on the global economy, putting countless businesses to sudden bankruptcy. However, that's not the case of these world's top 10 richest men because their net worth in 2020 is going on the opposite direction with properties of the rest.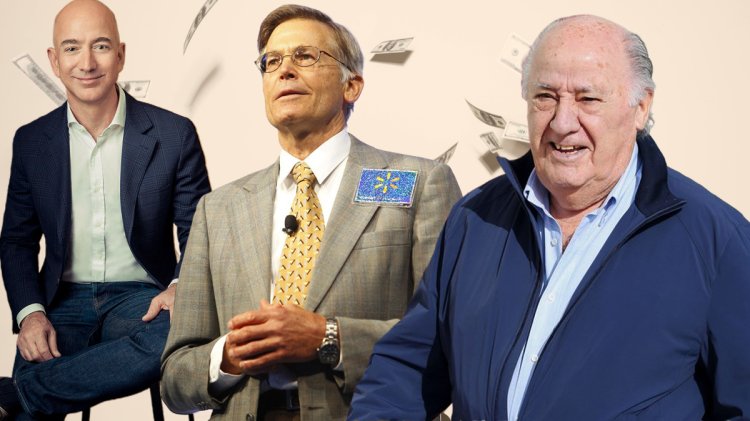 According to Forbes' release on April 22nd, 2020, the positions of world's top 10 richest person in top list don't have remarkable change but their net worth does.
The comparison is made between the net worth of these top richest men in the world in March 2019 and their net worth in April 2020.
10. Jim Walton - Plus $12 billion
Net worth in 2020: $57 billion
Net worth in 2019: $45 billion
The lowest rank in world's top 10 richest men list today belongs to Jim Walton whose total net worth after the pandemic hits us hard is $57 billion, equivalent to over Rs. 43 million lakhs. Could you imagine how many zeros after 43 it has? - 11 is our answer.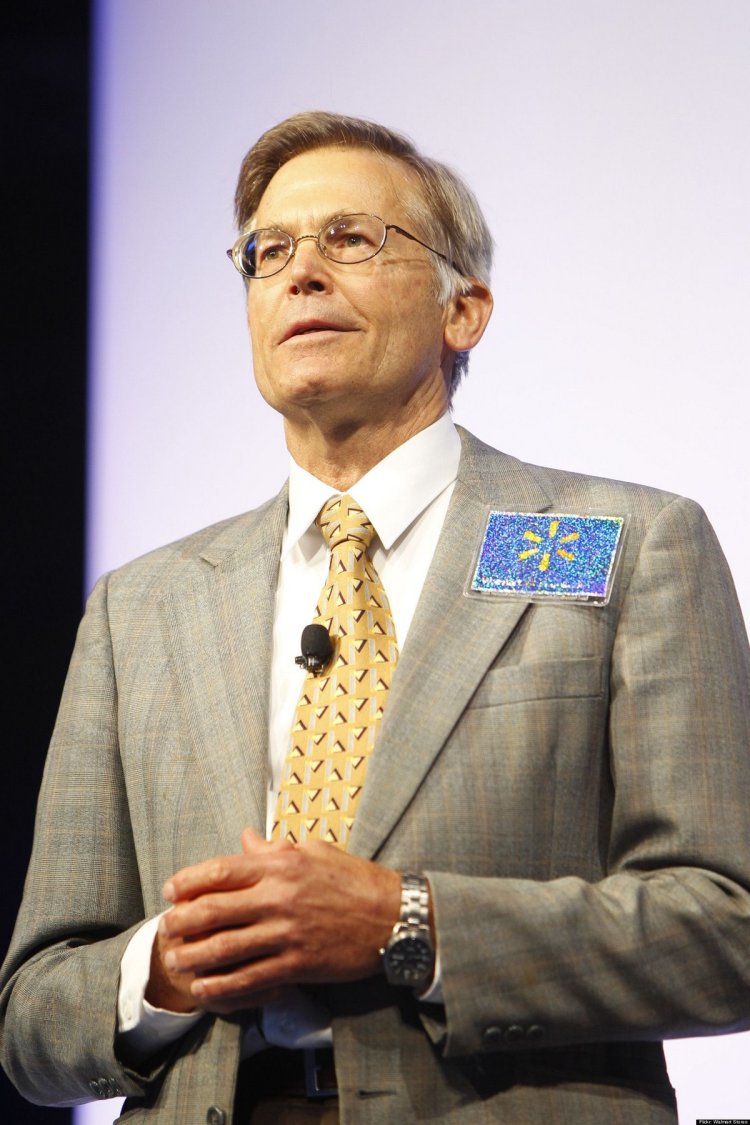 For those who don't know, Jim Walton is among heirs to the world's largest retailer Walmart. He was born on June 7 in 1948 which means he is already 71 years old now.
Currently he is the CEO of Arvest Bank, member of Wal-Mart Board of Directors and also Chairman of Community Publishers.
9. Larry Page – Plus $7.6 billion
Net worth in 2020: $58 billion
Net worth in 2019: $51 billion
Ranking number 9th among the top richest men in the world is the co-founder of Google. His net worth sees a little bit more "humble" increase of nearly $8 billion to reach over Rs. 44 million lakhs.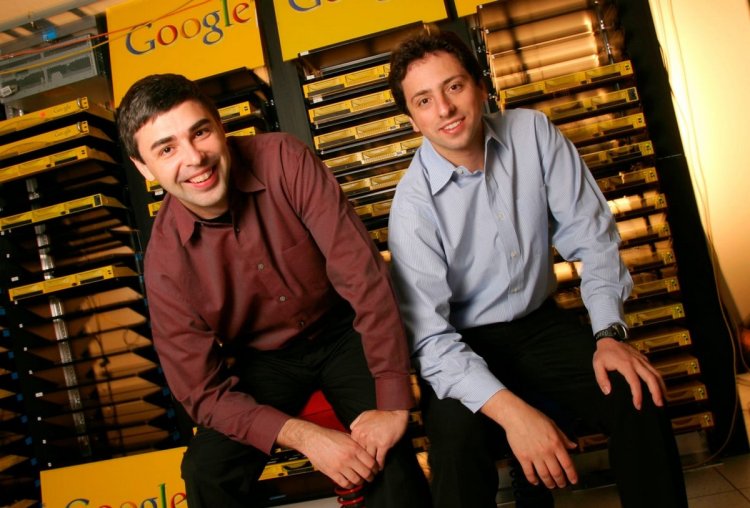 Lawrence Edward Page, as his full name, is among the most famous Internet entrepreneurs in the world. He co-founded Google with Sergey Brin in 1998 and two other tech companies called Alphabet Inc and PageRank.
The 47-year-old billionaire was born to "a pioneer in computer science and artificial intelligence" while his mother was also an instructor in computer programming. This contributes to Larry Page's passion for Internet technologies as well as his expertise in this field.
8. Amancio Ortega – Minus $2.2 billion
Net worth in 2020: $61 billion
Net worth in 2019: $63 billion
This is a rare case in this list of world's top 10 richest persons that experiences a decline in his net worth. Having said that, he is still the 8th richest man on Earth whose net worth in 2020 translates to more than Rs. 46 million lakhs.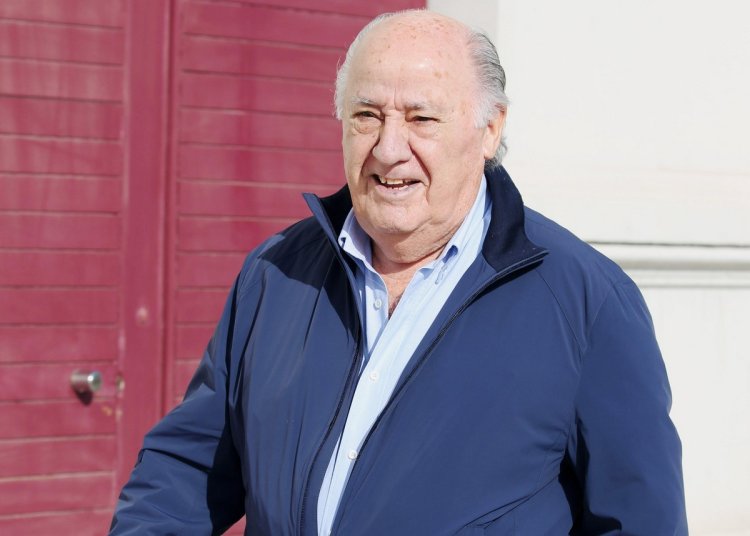 Amancio Ortega might not be a familiar name to hi-tech fans as his regime is fashion industry. He is the founder of Inditex fashion group which owns a series of famous brands like Zara.
He is a Spanish and already 84 years old now.
7. Steve Ballmer – Plus $21.3 billion
Net worth in 2020: $63 billion
Net worth in 2019: $41 billion
Contrary to Amancio, Steve Ballmer is the one to witness the highest jump in net worth 2020 despite the coronavirus pandemic. This change also helps the former Microsoft CEO to surpass many other names to grasp number 7th in the list of world's top 10 richest men today.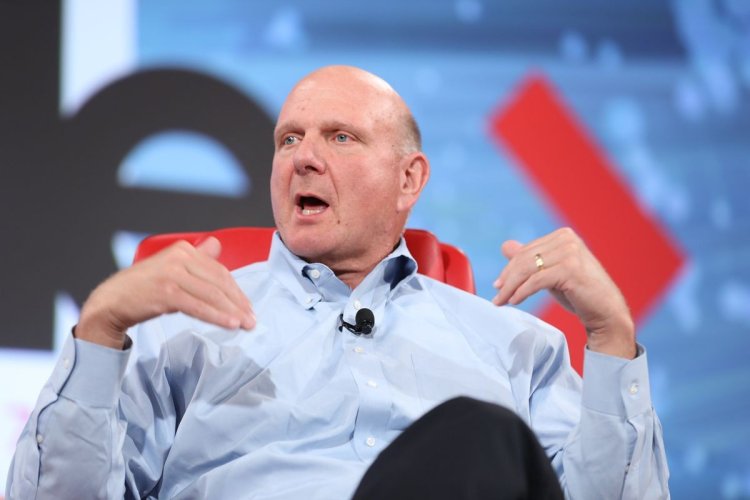 His net worth is equivalent to roughly 48 million lakhs in Indian rupees.
For the unversed, Steven Anthony Baller was born on March 24 in 1956. He studied in both Harvard University and Stanford University, the top-notch schools in Ivy Leagues.
Ballmer was employed by Bill Gates in 1980 and then promoted CEO of Microsoft in 2000. He retired in 2014 and prepared to teach a new class, according to his sharing.
6. Larry Ellison – Plus $3.4 billion
Net worth in 2020: $66 billion
Net worth in 2019: $63 billion
With a marginal increase compared to other billionaires, Larry Ellison properties in top 10 don't have many changes. He is currently ranking the 6th status above the lucky Steve Ballmer with over Rs. 50 million lakhs net worth.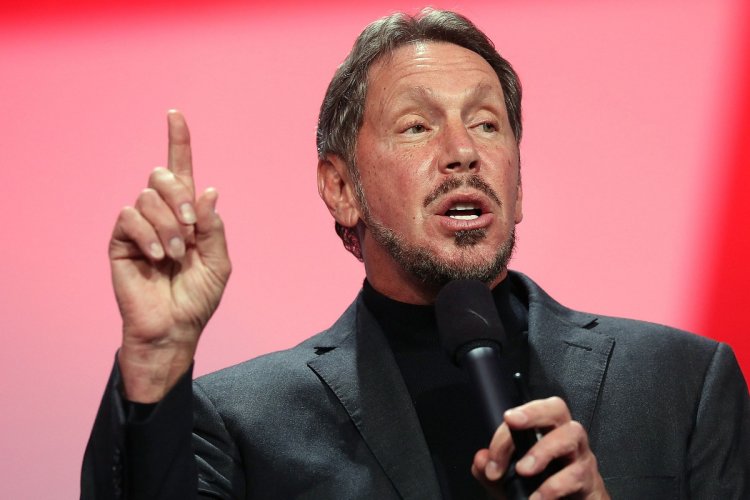 Also being a technology businessman, Larry Ellison has nothing to do with Larry Page, in case someone asks. He is the co-founder and Chairman of Oracle Corporation, an American-based multinational tech company.
Unlike other billionaires in this richest list, Larry Ellison has got married 4 times, all divorced. He has only two children though.
5. Mark Zuckerberg – Plus $6.5 billion
Net worth in 2020: $69 billion
Net worth in 2019: $62 billion
Here comes the young talented Zuckerberg, co-founder and CEO of Facebook with his Rs. 52 million lakh value. It is understandable why this technology billionaire sees such noticeable growth in his net worth. When people have to stay at home for months, social platforms like Facebook, Instagram or Whatsapp are perfect tools to kill the time.
For more information, the 36-year-old entrepreneur launched Facebook social networking service in his dorm room in Harvard with his 4 roommates in February 4, 2004.
He was listed in top 10 world's most powerful people in 2016.
4. Warren Buffett – Minus $9.1 billion
Net worth in 2020: $73 billion
Net worth in 2019: $83 billion
We would like to send our condolence to the legendary investor Warren Buffet who had to say goodbye to his $9 billion within one year due to the pandemic hit.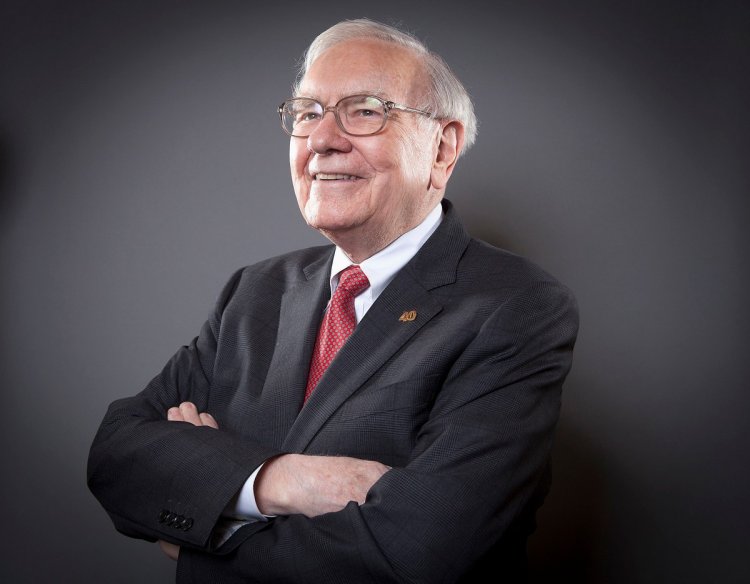 This downfall also reduces his rank to the fourth richest person in the world with just above 55 million lakhs net worth left.
Warren Buffett will celebrate his 90th birthday this August alongside his second wife Astrid Menks. Warren's first wife is Susan Thompson who died in 2004 after 52 years of marriage.
3. Bernard Arnault & Family – Plus $15.5 billion
Net worth in 2020: $92 billion
Net worth in 2019: $76 billion
Defeating Warren Buffet to climb to the third of world's top 10 richest men is Bernald Arnault & Family whose properties in 2020 are estimated at about Rs. 70 million lakhs.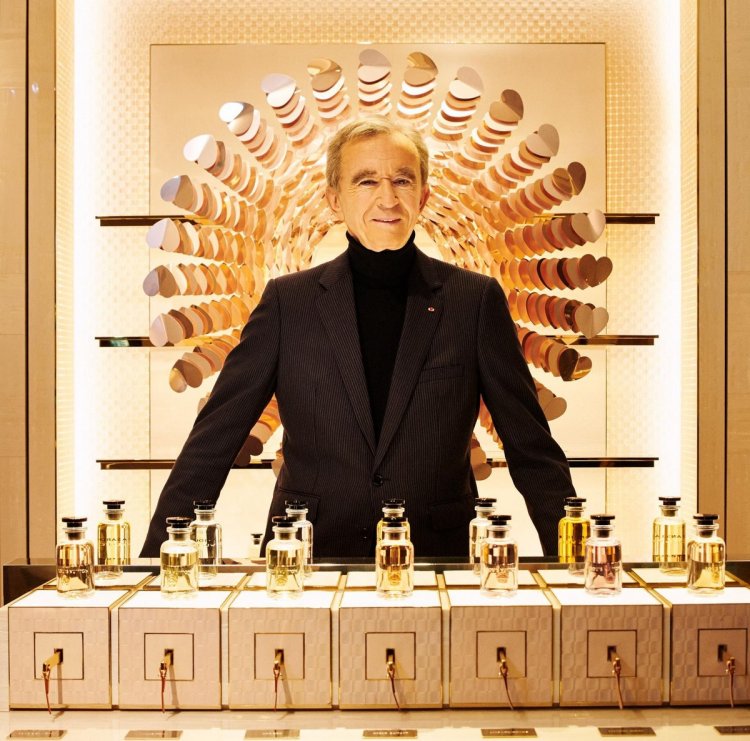 Bernard Arnault is the French businessman and also an art collector. He is running the world's largest luxury-goods company LVMH. Not just owning Louis Vuitton, Arnard is now controlling Christian Dior SE as well, making him the true king of luxury fashion world.
2. Bill Gates – Plus $7.1 billion
Net worth in 2020: $104 billion
Net worth in 2019: $97 billion
Still securing the runner-up position in the list of top 10 richest men in the world is Bill Gates with a staggering net worth of 79 million lakhs in Indian rupees.
This can be considered a safe gap between him and his nearest competitor Bernard Arnault & Family.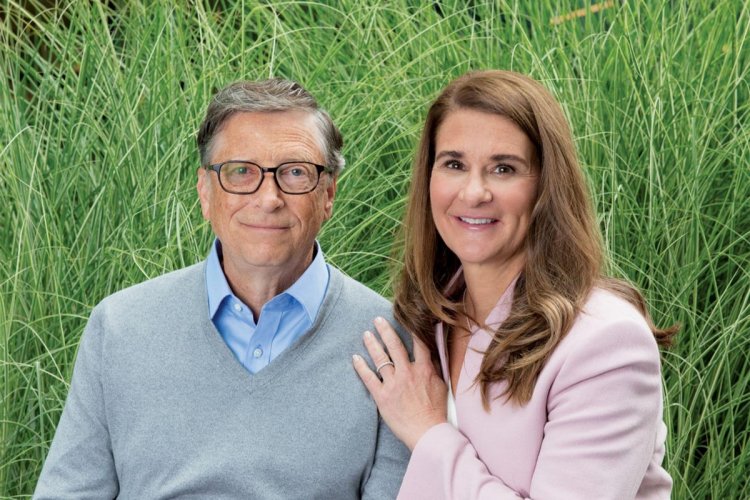 However, what made people admire most about Bill Gates might not be his giant assets, but his philanthropy activities. He and his wife founded Bill & Melinda Gates Foundation with initial stock value of $5 billion in 2000. In 2013, it become the wealthiest charity foundation in the world, worth more than $34.6 billion.
Bill Gates with his foundation has helped many disadvantaged people as well as supported various meaningful activities for the human overall development.
1. Jeff Bezos – Plus $14.4 billion
Net worth in 2020: $145 billion
Net worth in 2019: $131 billion
Here is the King of online shopping websites and also Champion of this world's top 10 richest men in 2020. With more than Rs. 110 million lakhs of properties, Jeff Bezos gives other billionaires a good run for their money, and it may take them years to catch up with him.
Once again, Jeff Bezos proves his genius money-making ability despite economic hardships during the mass lockdown on a global scale.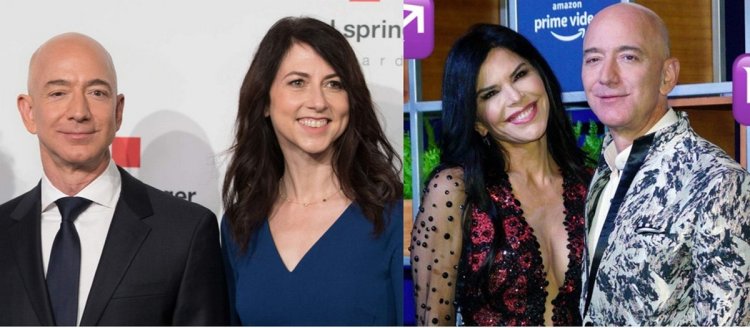 Last year, the 56-year-old billionaire made headlines for the costliest divorce with MacKenzie Tuttle. He is currently dating Lauren Sanchez who is considered less beautiful than his first wife.
Other than these world's top 10 richest men, the year 2020 also sees some newcomers to the richest list thanks to the impacts of coronavirus pandemic. You can see more about these world's wealthiest individuals by illustration from Visualcapitalist in the link.
So, which billionaire is your favorite among these world's top 10 richest men? Who do you want to follow? A hi-tech entrepreneur or a luxury fashion tycoon? Which lifestyle are you impressed with?
Please share your opinion in our comment section and do come back Starbiz for more interesting posts.
>>> Read more: How The Richest Man Of Asia Threw A Party For His Wife - Throwback Photos Of Nita Ambani's Biggest Birthday!