10x More Powerful, Reasonable Price, 6 Compelling Reasons That You Should Buy A PS4 Right Away
Leela Adwani |Apr 27, 2020
If you are finding a compelling reason to buy a PS4, don't think too much, just buy as it's worth it.
It goes without saying that the PS4 is one of the greatest game consoles and it also turns out to be a hit among the gaming community. While a few die-hard fans of Xbox are still crying foul, the PS4 has already won the competition on almost all counts. If you are finding a compelling reason to buy a PS4, our advice is that don't think too much, just buy as it's worth it.
We are living in a strange time when millions of people around the world have been put into lockdown. Everything has come to a halt and it's not far off the mark to say we are in the biggest and longest quarantine ever. We are spending our time in an unusual way and each has their own way to pass the time. Some choose to cook, some draw, some dance, some binge-watch and true gamers are, of course, doing what they like the most. As we are all facing a lockdown and looking for a way to connect with our friends while practicing physical distancing, we are seeing an increasing demand for buying a PS4. Even a new model will release later this year, it's still a good time to invest.
If you are still struggling to find an answer for which item you should invest to give yourself  Spring treat, this is all you need to know. We have compiled 6 reasons why you should buy a PS4.
Bigger and Better
Sony, it's not an overstatement to say, is the master of understanding what its customers want and that gives it a competitive edge over other rivals. The brand has unveiled several exclusive games on PS4 while its neighbor Mircosoft who is father to X-Box still does not have a diverse range of exclusive games under its banner. If you think that is all, No, not just this as Sony has even played the dominant game by releasing some titles that can be only played on PS4 and PS4 pro. Obviously, if you buy a PS4, there are a lot more options for you to choose from.
Excellent performance and hardware
Hiccups or lag while playing is one of the most irritating things for a lot of gamers. Now, it's time to bid adieu to such problems if you own a PS4. It's safe to say that PS4 is a console that can set the bar higher when it comes to a smooth experience. For those who are unversed, the next generation from Sony, PS4 is truly a force to be reckoned with as it's about 10 times more powerful than its 'older brother', the PS3. This phenomenal increase in power is bound to facilitate better physics, AI, and visuals. Speaking of its look, everything seems crystal clear and realistic and even the tiniest details will surely catch your eyes. You don't believe in love at first sight, you will change your mind right away at the very seconds you see it.
You will even find it hard to distinguish between reality and dream once you play on PS4.
Personalized content
If you're single and really ready to mingle but don't want to step out of your house, the PS4 will be like your girlfriend. Just kidding! But it will observe you,  know your preferences and learn what you like and dislike, yes, like a caring girlfriend. Not just this it's able to suggest suitable games based on your favorite creator and favorite genre. Another cool feature incorporated into the PS4 is that we can have the freedom to see which games your friends are playing and it allows players to exchange gaming information.
The controller is definitely drool-worthy
The list of the reasons why you should buy a PS4 cannot complete without mentioning its controller. Your gaming experience will take to another level with is dual shock wireless controllers. The manufacturer seems to pay more attention to the trigger buttons and analog sticks. They instantly bring a real smooth experience that you can feel at the top of your thumbs. Not just this, PS4 is worth what you pay for as it even has a LED light that helps change colors according to the games and a share button that allows users to share information with their friends. If the functional buttons make you satisfied, the touchpads are bound to surprise you because of its excellent performance.  It offers users full freedom to explore numerous possibilities for playing and it's also rechargeable. Remote play
One more plus from PS4 that makes it stand out is that you can play anytime and ANYWHERE as long as you connect your device through the Vita system's potential. With the support of Wifi, you can get the ultimate gaming experience on your 5-inch screens. Even though it largely depends on the speed of your Internet connection, the unparalleled convenience is still worth investing in. It's not wrong to say this unique Remote Play feature turns out to be a big selling point for the customer and adds more reason making you buy a PS4 immediately.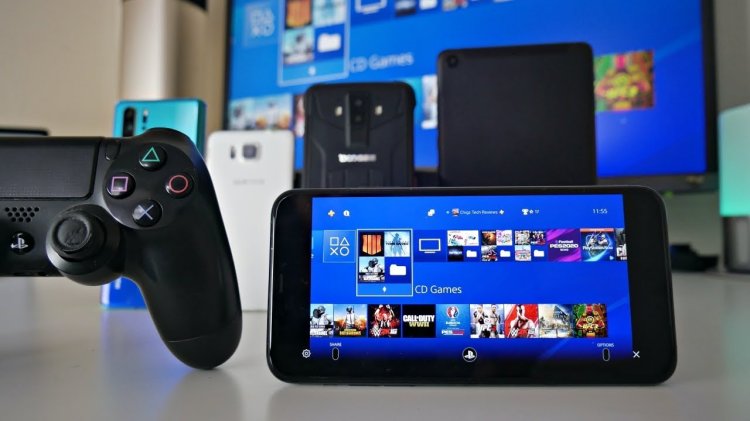 Good price
Where are you, the price-conscious gamers? Coming at a reasonable price at $399, the PS4 is affordable when compared to its sheer amount of goodies and facilities it offers. Sony has also managed to monopolize its console by offering it at a good price that is even $100 lower than the rival Xbox One. It seems like money matter has been tackled and reasonable enough to buy a PS4 over any competitor.
With such above-mention great advantages that Sony has upgraded for its last-born child (at the moment), we think we already have the answer for yourself whether you should buy a PS4 or not. It's your decision, your budget, and your gaming experience.
What do you think about it? Let us know in the comment section below!