Adele Weight Loss Is The Most Dramatic Of All, Fans Couldn't Realize Her In Latest Post!
Leela Adwani |May 14, 2020
Earlier this month, Adele leaked out a photo showing her slim figure in black dress for her birthday. Many people didn't believe it until her latest post which zooms in the singer's body.
On May 6th, the Florence Nightingale posted a picture of her in black dress and long hair. Everyone was shocked as she was unrecognizable. Her latest post also confirmed that Adele weight loss is the most dramatic of all with 100-pound disappeared. As you can see in her Instagram post earlier this month, the singer looks fit and slim, unlike her normal figure. Adele smiled happily when showing her new look. Confirming the news, Adele's friend Lauren also shared a photo capturing Adele body in close shot, revealing her flawless thighs in black legging and tiny body-hugging dress. Lauren wrote:
"Happy Birthday angel babe @Adele. You came into my life a few months before I had story and you quickly became one of the most important figures in my journey as a new mother. You have taught me so much. You glow because your heart is full. I'm so proud of the human you are.

Wish we were reliving this Vegas sleepover." Though the post didn't mention changes in Adele's appearance, it quickly went viral among fans who couldn't recognize their idol. Everyone goes crazy about her new sexy look. "Omg Adele you look amazing? Welcome back to social media. I love you."
Some even thought this was a joke. "I mean, are you kidding me" Sharing on her secrets of weight loss, Adele said she had followed a strict diet and pilates. She said that her diet focuses on plant foods which are high in sirtuins. She also did high-intensity workouts at home. By the way, Adele might also release a new album soon. Her makeup artist has hinted it on her post, teasing "Get ready to get on board."
Adele hasn't released any album since 2015. Her last album was 25 in which the song Hello has won British Single of the Year 2016, Record of the Year, Song of the Year and Best Pop Solo Performance.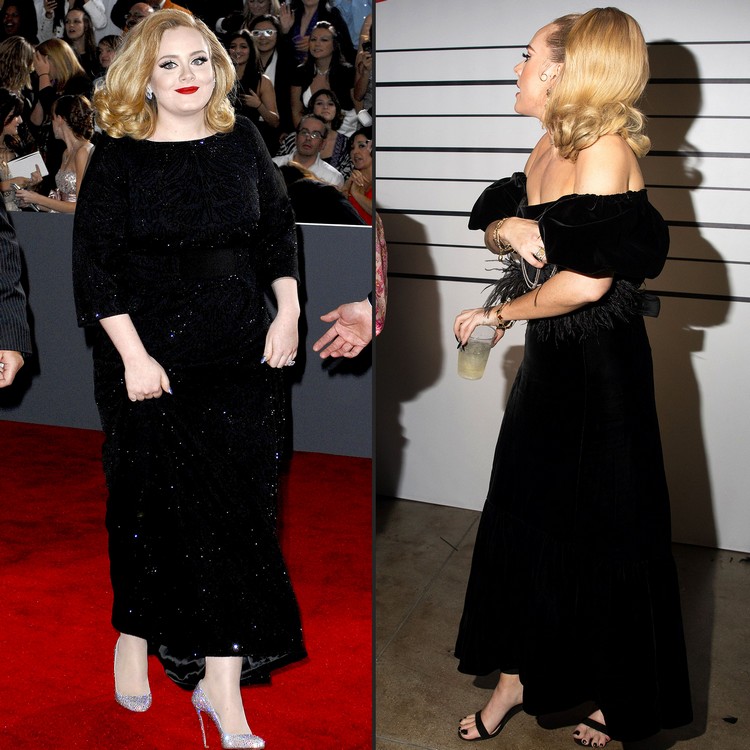 Adele new album is expected to come out in September this year.
But the most striking news in 2020 is always Adele weight loss which is a great motivation for any fan who wants to get rid of up to 100 pound!
>>> We have another dramatic transformation in Bollywood: Sara Ali Khan Transformation From A "Creepy Kid" To Beauty, Proves Losing Weight Is Best Way To Change For The Better