Top 100 Bollywood Movies Of All Time: No.42 - "Kaho Naa... Pyaar Hai", The Start Of Hrithik Roshan
Ariana Linh |Jul 28, 2019
Top 100 Bollywood Movies of All Time lister "Kaho Naa... Pyaar Hai" is the beginning of many of Bollywood legends, including Hrithik Roshan and Ameesha Patel. Let's have a look at this nostalgic blockbuster from way back when.
Hrithik Roshan is now a Bollywood household name. He has portrayed a variety of characters and is famous for his exceptional dancing skills and dashing good look. One of the highest-paid actors in India, he has won many awards.
All of this fame and fortune started with a little movie called Kaho Naa... Pyaar Hai which made it to Top 100 Bollywood Movies of All Time. Let's have a look at this nostalgic blockbuster from way back when.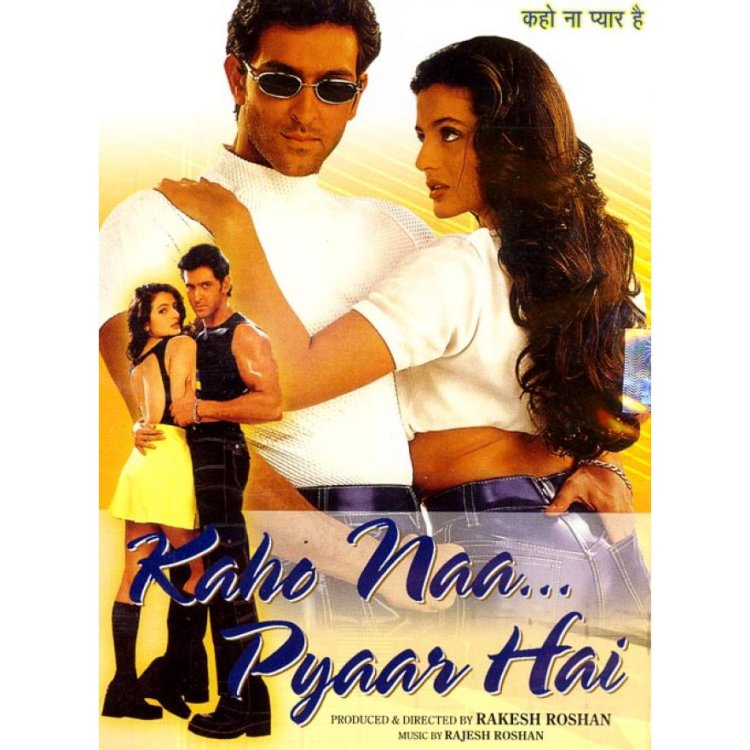 The Plot
Kaho Naa... Pyaar Hai revolves around the love story of Sonia Saxena, played by Ameesha Patel and Rohit, played by Hrithik. The two first met on their cruise trip, but later became starstruck lovers when the ship crashed. The two ended up ashore a deserted island, where their love blossomed.
Disaster struck when they got back to the mainland, and Rohit was killed. Afterward, Sonia went to New Zealand to cope with this loss. There, she met Raj - who is also Hrithik - whose looks are an exact match of her deceased boyfriend. Sonia fell in love all over and again, and she went back home with Raj to find the killers of Rohit. Hrithik Roshan wasn't the first choice for the film
Yes, you heard that right. In fact, Rakesh Roshan wanted Shah Rukh Khan for the role of Rohit and Raj, but when that didn't work out, he picked his own son.
It turned out to be a fantastic idea, as Hrithik delivered a solid performance that kickstarted his whole career, along with Ameesha Patel's. Kaho Naa... Pyaar Hai: Ameesha wasn't either
Like Hrithik, even Ameesha was not the original choice to play Sonia. Kareena Kapoor Khan was supposed to play this role, but after an unspecified "misunderstanding", Kareena didn't go through with the movie. 30,000 marriage proposals!
After Kaho Naa... Pyaar Hai aired, Hrithik got 30,000 marriage proposals across the country! To date, only the actor Prabhas came close to this record, and he only reached 6,000 marriage proposals after Baahubali 2.
The start of Lucky Ali
Kaho Naa... Pyaar Hai's the beginning of many of the greats in Bollywood, but actors aren't the only ones who get popular overnight. Lucky Ali, whose songs have appeared in many Bollywood movies, had his big break with Kaho Naa... Pyaar Hai. The highest grossing movie in India of 2000
Regionally, this film was the highest grosser of 2000, beating big names like Mohabbatein and Har Dil Jo Pyaar Karega. Worldwide, it was the second highest-grossing Indian film of 2000, after Mohabbatein.
Top 100 Bollywood Movies Of All Time lister Kaho Naa... Pyaar Hai deserves to be re-watch many times. It's not only because of the flawless performances of the cast, but also the meaningful message of the film itself.