Top 10 Bollywood Comedy Movies That Stay Classic Regardless Of Time
Salena Harshini |Jun 01, 2020
These movies are tremblingly funny and play a major role in bringing Bollywood to the whole world.
Life is too short to be sad and it is essential that you refresh yourself with a barrel of laugh amid the intense daily life. Meanwhile, Indian cinema has a great collection when it comes to the best comedy flicks you can ever find. Therefore, check out our top 10 comedy movies Bollywood and have yourself the best of time.
Names of these Bollywood comedy movies are listed in random order. It's hard to determine which one is more fun than others as every one of them can be considered comedy hit of their time.
Top 10 Comedy Movies In Bollywood
1. Hera Pheri series
Released in 2000, the first film was already a hit in the box-office and its next parts are also commended by the audience. The plot focuses on three people who are desperate for money get involved in the plot of a gangster to kidnap the grandson of a rich man.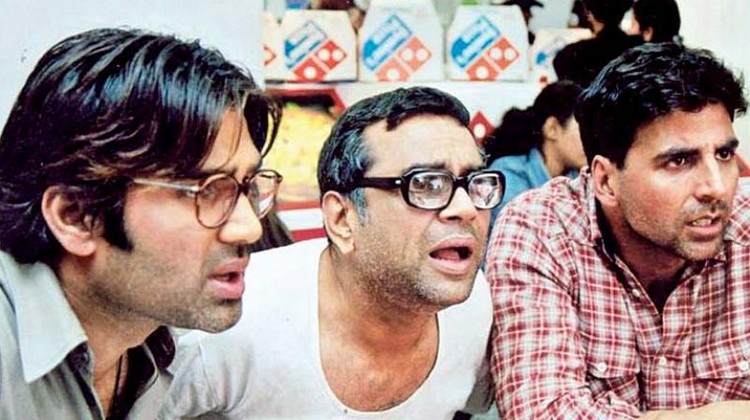 There is probably no need to introduce much about the iconic trio Shyam, Raju, and Baburao. Their plans of earning money always get embroidered into chaos made from their own foolishness, absence of coordination, and groups of antagonists. This is probably the series that many Indians have grown up watching and still left a strong impression on each.
2. 3 Idiots
3 Idiots is one of the movies that bring Indian cinema to the world and it is not out of nowhere that this film us deemed as a classic Hindi movie to every generation. Inspired by Five Point Someone of Chetan Bhagat, 3 Idiots the film became the highest grosser of its time with a myriad of complimenting reviews from every corner of the world.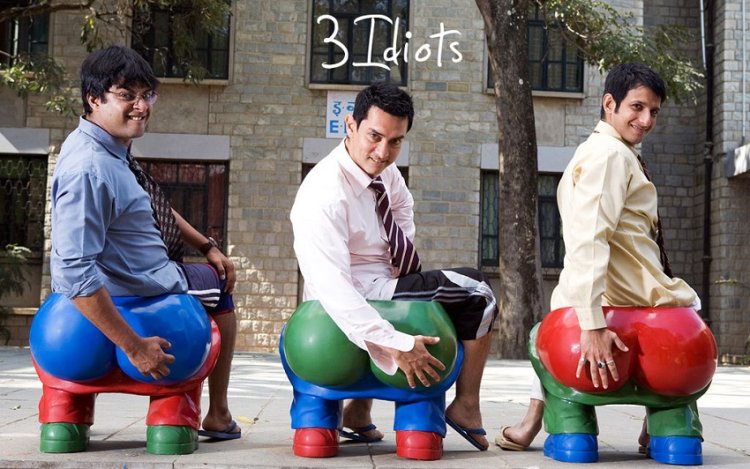 The movie that stands in the list of top 10 comedy movies Bollywood focuses on the story of three college friends supporting each other in an inspiring journey. The roller-coaster ride of a student life is portrayed in a smart way which makes it incredibly relatable yet still hilarious and meaningful at the same time.
You can watch the film with 3 Idiots movie download here.
3. Andaz Apna Apna (1994)
The '90s classic comedy assembles a lot of quality-guaranteed names and it is beyond any question that Andaz Apna Apna will always remain in the top 10 comedy Bollywood movies of all time. The film is the story of two middle-class boys Prem and Amar fighting over Raveena, the daughter of a millionaire in the most hysterical kind of ways.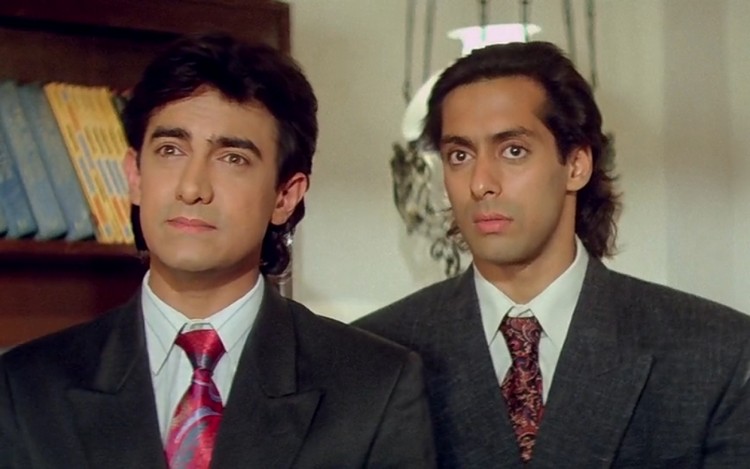 We are sure that once you have watched this film, you can come back and rewatch it over and over again without getting bored.
4. Gol Maal (1979)
And our top 10 comedy movies Bollywood can't be complete without the 70s movie Gol Maal. The comedy stays fresh as it has always been even though the release date was four decades ago.
The film has an airtight script and includes multiple funny moments. Besides the hilarious parts being incredibly funny, its humor is very sensible at the same time. And this is what today comedies usually lack.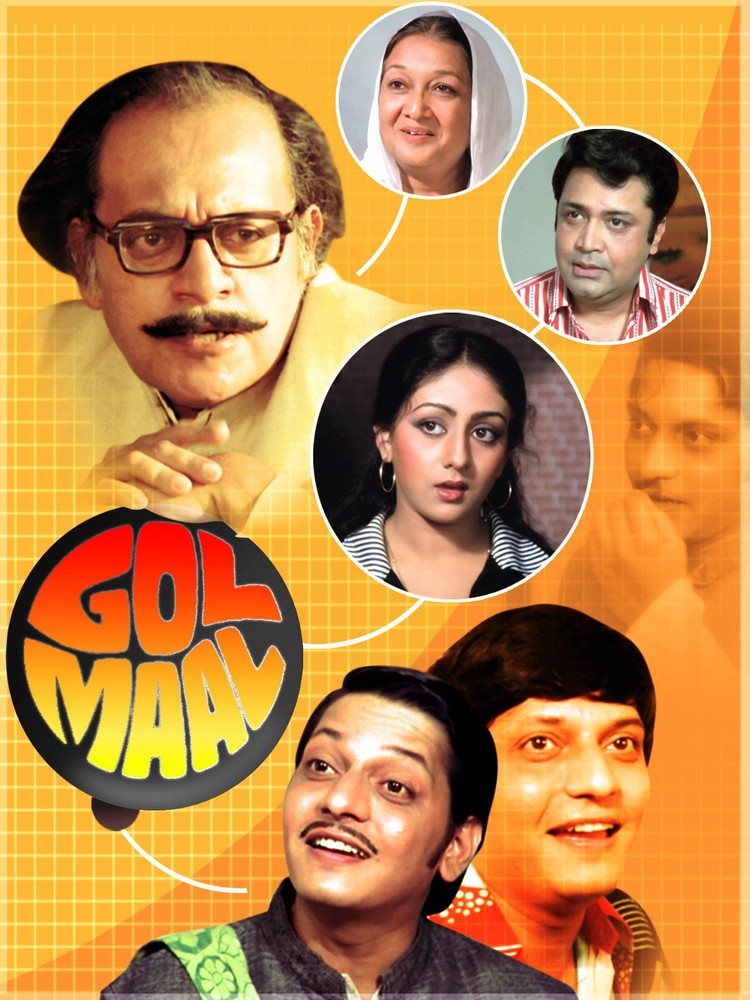 The plot goes when a man is advised that he can get a job once he changes his look. Following the saying, he makes a new persona for himself and that soon intervenes with the personal life of his boss.
>>> More from Starbiz: Hollywood Best Comedy Movies That Guarantee You A Barrel Of Laughs
5. Bhagam Bhag (2006)
Like what its name displays, the show is a splitting story of 3 theater performers finding themselves entangled in a murder that they didn't commit.
This one movie stars three of the top comedy kings – Govinda, Akshay Kumar, and Paresh Rawal so it is undoubted that Bhagam Bhag is incredibly funny.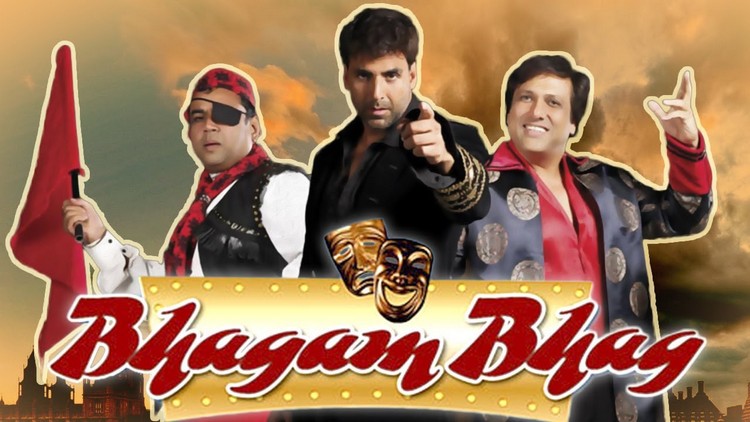 6. Chup Chup Ke (2006)
Many have pointed out that Chup Chup Ke is the second-best film that stars Shahid Kapoor – Kareena Kapoor Khan duo after Jab We Met. Watch the film to know better why it belongs to the top 10 comedy movies Bollywood and how it has earned the title above.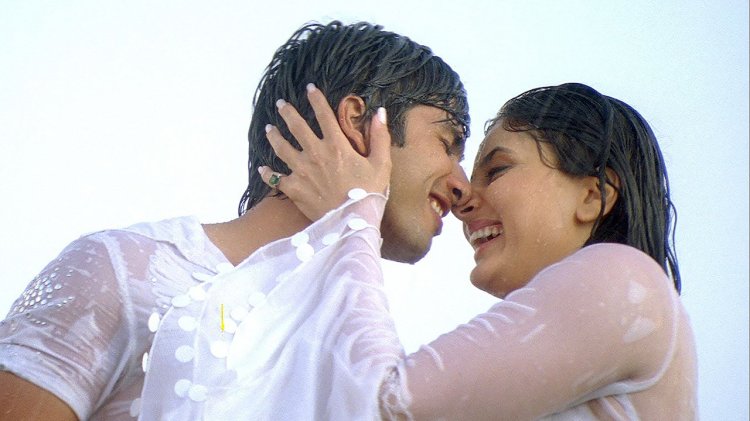 7. Munna Bhai M.B.B.S. (2003)
With just the right amount of romance and masala, the rib-tickling flick of Circuit and Munna became a successful comedy Bollywood movie.
It has achieved its cult status after the sequel was also considered to be just as hilarious as the first one.
8. Hungama (2003)
Hungama is 100% comedy and it's a fact! The top 10 comedy movies of Bollywood features this film for its eternity.
>>> If you wonder where you can watch or download this, check Free Hindi Movies Download Websites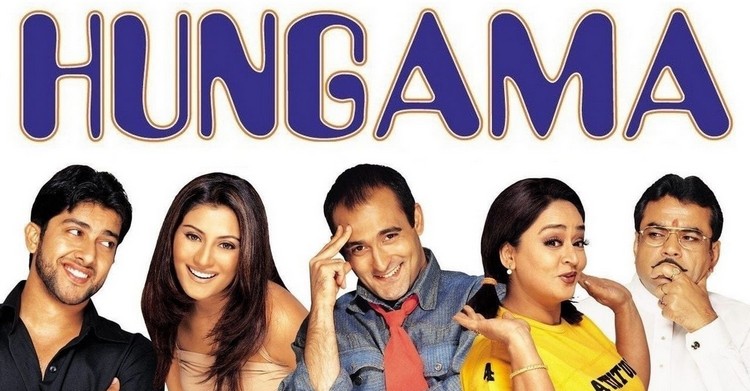 The movie makes people nostalgic about the golden 2000's days without the senseless repeating storylines or the bad humor included in those projects after this era.
9. Coolie No. 1 (1995)
This has to be and must be among the top 10 comedy movies Bollywood of all time. With the perfectly twisted story of lies, impersonation and a lot of ROFL moments, Coolie No. 1 starring Karisma Kapoor and Govinda is the showstopper in almost every list of top 10 comedy movies in Bollywood.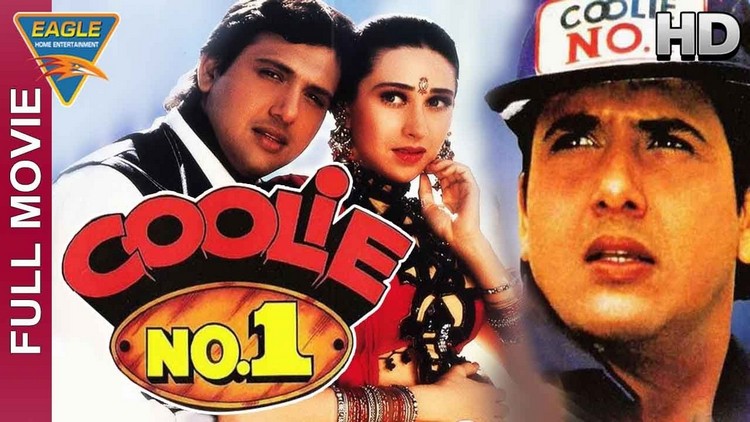 The revenues were set on fire after the movie was released on the big screens. The remake of this movie has been carried out with the feature of new-generation stars Varun Dhawan and Sara Ali Khan.
>>> Latest 2020 Bollywood comedy: "Ghoomketu" Full Movie Download
10. Vicky Donor (2012)
Vicky Donor marks the breakthrough of Ayushmann Khuranna in the industry and paved the way for his successive success after. The movie has an unconventional plot with unconventionally funny moments which would make your stomach ache with laughter.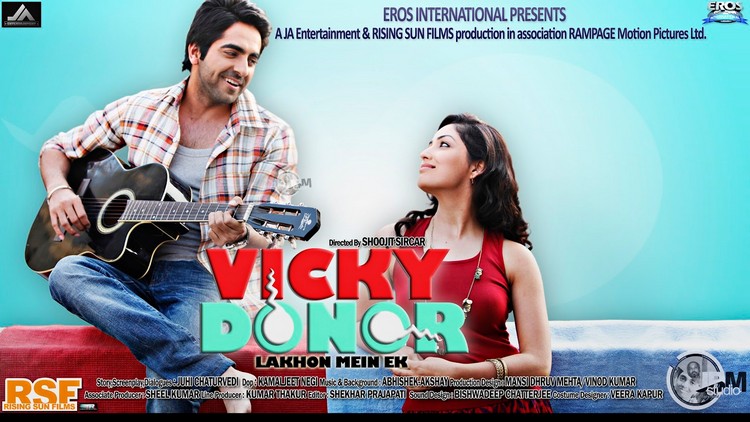 The above films are top 10 comedy movies in Hindi that will always remain classic in the hearts of the audience. Share with us if we have helped you have fun with these movies and don't hesitate to share your recommendations.
>>> Related post: Top 20 Best Bollywood Movies Of All Time [Updated 2020]