Scarlett Johansson and Chris Evans | Movies List | Chemistry and Real-Life Relationship
Leela Adwani |Jul 30, 2020
Known each other for more than a decade, Scarlett Johansson and Chris Evans have gone through thick and thin together in the toughest days of their career. Here is everything about them!
The relationship between Scarlett Johansson and Chris Evans is way beyond just a normal colleagueship as they have a friendship that everyone covets. Known each other for more than a decade, they have gone through thick and thin together in the toughest days of their career. They first met each other on the sets of the comedy The Perfect Score in the year 2004. Since then, the duo has teamed up in six different films in MCU. However, little do we know that Johansson and Evans were besties even before they entered the Marvel Cinematic Universe. They play two of the original Agenvers squad, Black Widow and Captain America.
The lowdown below is everything about Scarlett Johansson and Chris Evans
Scarlett Johansson and Chris Evans movies list
The pair set the ultimate example of how they could infuse the real-life friendship into their characters. Here is the list of movies they have collaborated with.
 The Perfect Score
The film was mostly known to mark the first on-screen collaboration of Scarlett and Chris but it also witnessed the beginning of their decades-long friendship. Releasing on 27 January 2004, the film revolves around an average high-school student named Kyle who desires a perfect score in the SAT exam to pass an architectural programme. To pursue his dream, Kyle decides to create a group to get high SAT scores. However, all the dramas also start when his studying group is made. The Nanny Diaries
Even though the friendship of Scarlett Johansson and Chris Evans was off to a great start, they didn't actually collaborate again until the 2007 romance drama The Nanny Diaries which is a big-screen adaptation of the well-known YA novel. Scarlett plays the role of a college graduate who works as a nanny at a wealthy family in New York. Meanwhile, Chris plays her love interest. The MCU Franchise
Johansson was the first one to enter the MCU. Her first performance as Natasha Romanoff a.k.a Black Widow in Iron Man 2 was a hit right off the bat. When Marvel cast Steve Roger a.k.a Captain America for the first member of the Avengers, they looked to Evans. However, the actor was apprehensive to be a part of another Marvel series. In fact, it was Johansson who convinced her friend Evans to join the MCU. They collaborated in six Avengers films including Avengers Assemble (2012), Captain America: The Winter Soldier (2014), Avengers: Age of Ultron (2015), Captain America: Civil War (2016), Avengers: Infinity War (2018) and Avengers: Endgame (2019).
Scarlett Johansson and Chris Evans chemistry
It goes without saying that Scarlett Johansson and Chris Evans are not only two of the biggest superheroes of the MCU but also the film industry. Their characters – Black Widow and Captain America – have been the longtime favorites among the audience.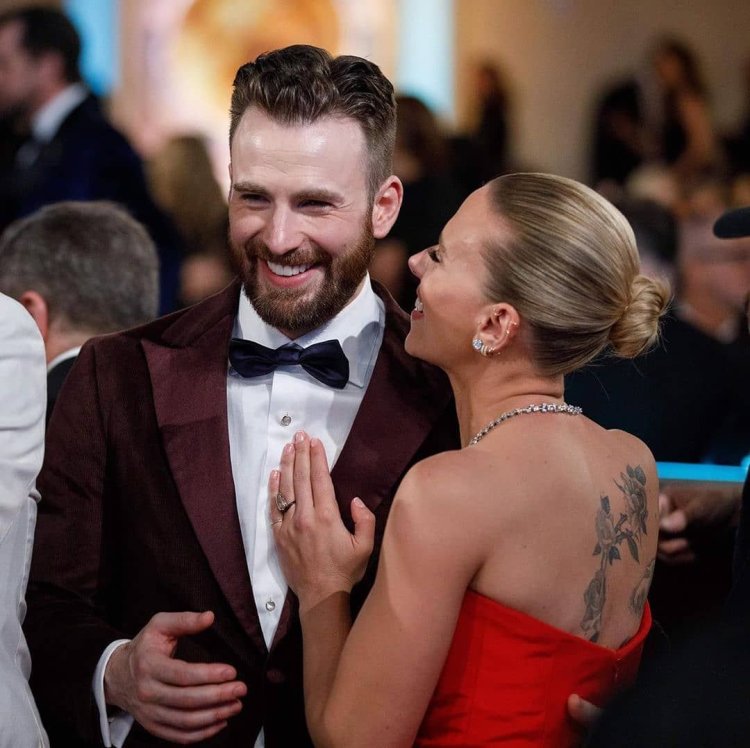 Despite the great chemistry they had shared in The Nanny Diaries, MCU fans have been desperate for Captain America and Black Widow to develop a romance just even on screen. Even though we couldn't see Natasha and Steve become each other's love interest in Avenger movies, fans did spot sparks between them.
In an interview with Entertainment Weekly, Johansson revealed that the chemistry between their Avengers characters appeared quite palpable as they have been close friends for more than a decade.
Scarlett Johansson and Chris Evans married
The duo has maintained their friendship for years but they have never romantically linked up as both of them were busy with their respective partners. Now that they both called it quits and the dating rumors have been doing the rounds. According to a report from Star Magazine, the duo could be seen sitting next to each other at an Oscar event and they seemed to be more than just friends. Chris whispered in Scarlett's ear and it made her blush.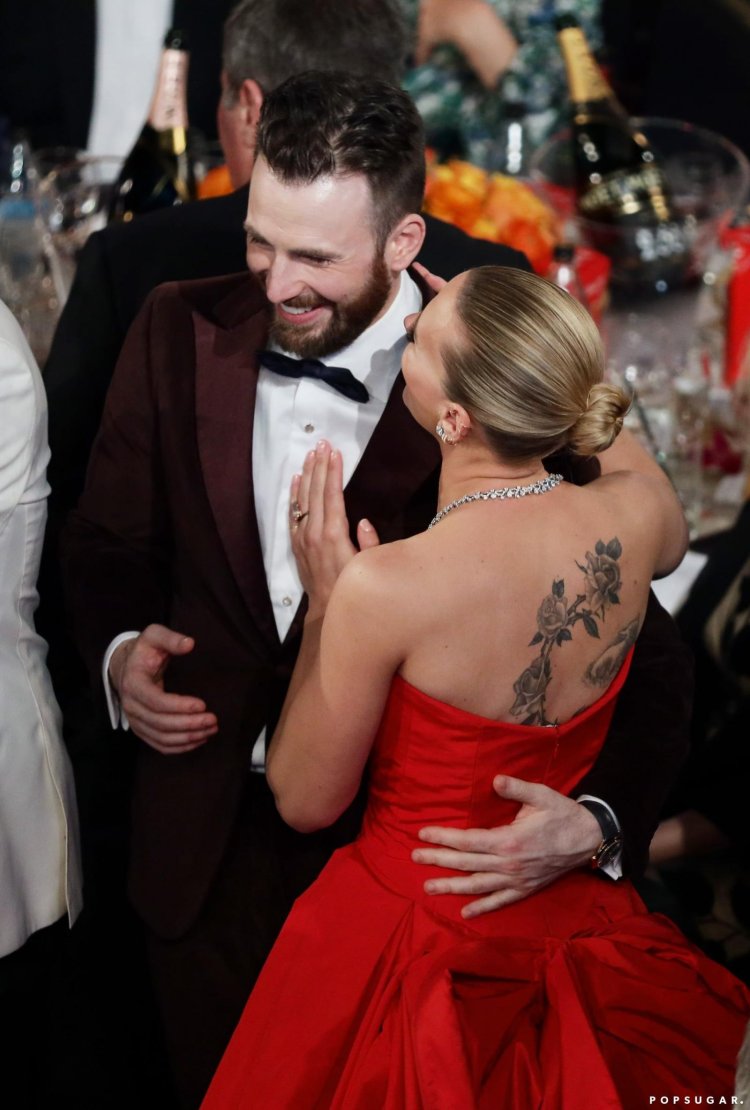 >>> Get a glimpse of Chris Evans' relationship life| Check Out: Is Chris Evans Married? Here Are The Portraits Of Three Hottest Women In His Life
Not just this, a source told Hollywood Life that the actress wants to "put herself out there again" and won't be waiting long to find the right one whom she can share her heart with. Speculations are rife that they are likely to take their friendship to a higher level. However, it can be pretty hard as Johansson just walked out of a messy divorce from her former husband Dauriac. She hasn't been ready to open up to anyone.
Scarlett Johansson husband
Scarlett Johansson can succeed in her profession but her married life has a lot of ups and downs. In the year 2008, she decided to settle down with Canadian actor Ryan Reynolds. However, just after three years of marriage, they parted ways in 2011. Until 2014, she walked down the aisle again with a journalist named Romain Dauriac. They are also blessed with a daughter, Rose Dorothy Dauriac in 2014. However, even though they started a family, her second marriage didn't last long either. In 2017, the couple went divorced and they decided to co-parent their child.
Meanwhile, Scarlett Johansson and Chris Evans still remain their healthy relationship. Set their personal lives aside, we hope to see the more great on-screen collaborations of the duo in the future.
>>> Also Read Similar Topics:
Top Richest Hollywood Actresses & 2020 Net Worth
30 Movies With Scarlett Johansson You Must Not Miss!
Most Expensive Actor In The World | When Bollywood Beats Hollywood And Makes It To The Top 5