30 Movies With Scarlett Johansson You Must Not Miss!
Salena Harshini |Jul 20, 2020
One Scarlett Johansson movie is not enough? We have rounded up the best 30 films of the actress for you to enjoy!
Scarlett Johansson has achieved certain credits in her filmography which kick-started in 1994. She has bagged two Academy Awards nominations along with many other prestigious accolades with half a hundred acting credits under her name. Here are the best 30 movies with Scarlett Johansson, ranked by critic's scores on Rotten Tomatoes. Scarlett Johansson list of movies
30. Manny and Lo
Her first lead role was in Manny and Lo where she plays the runaway tween, Amanda. Rating score: 62%
29. We Bought a Zoo
In this family comedy, the actress played a zookeeper. Set in Southern California, a man along with his family shifts to the countryside in order to renovate and reopen a zoo.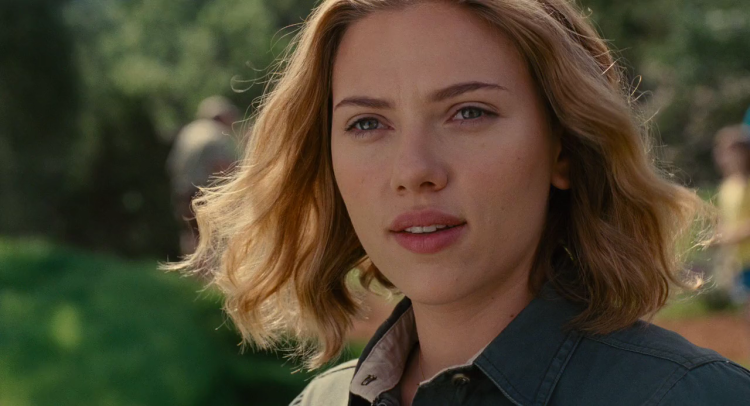 Rating score: 65%
28. Lucy
In this one of the movies with Scarlett Johansson, she portrayed a woman possessing supernatural abilities. Accidentally involved in a dark deal, she turns the tables and transforms into a ruthless warrior. Rating score: 67%
27. The SpongeBob SquarePants Movie
For this animated comedy, Scarlett Johansson lent her voice to Mindy. Rating score: 68%
26. Girl With a Pearl Earring
The 2004 historical drama follows a peasant maid who works in painter Johannes Vermeer's house. She then becomes his talented assistant and the model for his top famous work. Rating score: 72%
25. Sing
With the attempt to save his theatre, an impresario opens a singing contest to find the winner and revive his career. In Sing, Scarlett Johansson was behind the voice of a porcupine. Rating score: 72%
24. Iron Man 2
The first Scarlett Johansson Avengers role is in Iron Man 2 as Natasha Romanoff aka Black Widow. Rating score: 73%
23. The Horse Whisperer
Another one among the movies with Scarlett Johansson is The Horse Whisperer, also starring Robert Redford. Rating score: 74%
>> Editor's pick for you: Best Romantic Movies 2020 (Bollywood & Hollywood)
22. Avengers: Age of Ultron
Scarlett Johansson relived her role as Black Widow in the 2015 Marvel film. She is one of the heroes who have to stop the villainous Ultron from doing his terrible plan. Rating score: 75%
21. The Prestige
Two fellow magicians become rivals after a tragic accident. They battle to create an ultimate illusion while sacrificing everything that they gave to defeat each other. Rating score: 76%
20. Match Point
The psychological drama is the story of a former tennis pro who, at a changing point of his life, falls in love with an actress. But this romance seems to be more complicated than he thinks. Rating score: 76%
19. Don Jon
The 2013 romantic comedy sees the collaboration of Scarlett Johansson and Joseph Gordon-Levitt. Rating score: 79%
18. Jojo Rabbit
The satirical comedy focuses on a young boy in the army of Hitler, finding out that his mother is covering for a Jewish girl in their home. Rating score: 80%
17. The Man Who Wasn't There
Scarlett Johansson was also a part of the 2001 crime flick The Man Who Wasn't There. Rating score: 81%
16. Vicky Cristina Barcelona
Scarlett Johansson found herself in a love triangle with her friend and a painter while not knowing that his ex-spouse is about to return to the picture. Rating score: 81%
15. In Good Company
She played a part in the 2004 comedy In Good Company. Starring alongside the actress is Topher Grace and Dennis Quaid. Rating score: 82%
14. Avengers: Infinity War
She was a part of the huge cast in Avengers: Infinity War where the Avengers must sacrifice it all to fight against Thanos before he puts an end to the entire universe. Rating score: 85%
>> 19 Upcoming Movies Marvel Will Release In 2020-2022, Check Their Schedule!
13. Under The Skin
In the science-fiction thriller, she depicted an alien who lures unsuspecting men into her van, seducing and sending them to another dimension. Rating score: 85%
12. Hail, Caesar!
Hail, Caesar! is about a 1950s Hollywood fixer who tries to discover the myth behind the disappearance of a case member during a biblical epic's filming. Rating score: 86%
11. Chef
In Chef, Scarlett Johansson plays a supporting role alongside Jon Favreau who is also her co-star in the Avengers movies. Rating score: 87%
10. Isle of Dogs
Another among the movies with Scarlett Johansson that is an animated movie. In Isle of dogs, she lends her voice to show dog Nutmeg. Rating score: 90%
9. The Avengers
The movie that started it all for the mightiest heroes of the Earth is The Avengers, also starring Scarlett in as Black Widow. Rating score: 90%
8. Captain America: The Winter Soldier
One of Scarlett Johansson best movies again names a Marvel film in which she can be seen alongside Chris Evans and Sebastian Stan. Rating score: 90%
7. Captain America: Civil War
Scarlett Johansson list of movies also includes She played Natasha Romanoff in "Captain America: Civil War. Rating score: 91%
>>> Also read: Top 30+ Hollywood Best Action Movies Of All Time
6. Ghost World
With just the plan of living together after high school graduation, two devious friends find their direction in life. Rating score: 92%
5. Her
This science fiction romance film is absolutely among the Scarlett Johansson best movies as she delivers an emotion-provoking performance even though she only appears as the voice of an AI voice assistant. Rating score: 94%
4. Avengers: Endgame
Her latest released Black Widow role was in blockbuster Avengers: Endgame, Although her character was killed off in this film, Natasha Romanoff will be relived in the upcoming solo film Black Widow.
Rating score: 94%
>> Watch the movie here: Avengers Endgame Full Movie Download In Hindi Leaked Out On Pirate Sites
3. The Jungle Book
Again, the actress takes responsibility as a voice actor. She voiced the evil snake in The Jungle Book. Rating score: 94%
2. Marriage Story
The latest Scarlett Johansson new movie is Marriage Story which earns her two nominations for Academy Awards last year. Rating score: 95%
1. Lost in Translation
The starlet's highest-rated movie is the 2003 film which also features Bill Murray.
The drama is the story of a faded film star and a remised young woman who both form a special bond after coming across each other in Tokyo. Rating score: 95%
Also touted as one of the most beautiful ladies on the planet, she has gone a long way in her over one-fourth a century career, from a little role to an Oscar-nominated actress.
On the work front, Scarlett Johansson upcoming movies include Black Widow and Sing 2.