Best Thriller Movies 2020 (Bollywood & Hollywood) Bound To Get Your Heart Racing
Leela Adwani |May 20, 2020
In an attempt to help you get rid of the bore of quarantine, we've rounded up a list of best thriller movies 2020 for both Bollywood and Hollywood fans.
It's safe to say thrillers never go out of fashion. No matter what is happening in the film industry, the viewers always want to watch a film that keeps them at the edge of their seat and get their hearts racing. The filmmakers always give extra miles to explore this new-but-old genre in many new ways to bring the best movie-watching experience for their audiences. In an attempt to help you get rid of the bore of quarantine, we've rounded up a list of best thriller movies 2020.
Best Thriller Movies 2020 - Bollywood Films
1. Bhoot – Part One: The Haunted Ship
Starring Bollywood's household name Vicky Kaushal, the film deserves to be featured on this list. A colossal ship named Sea Bird washes ashore at Mumbai's Juhu beach without anyone onboard. However, things turn out to be awry when a couple played hide and seek on this deserted ship.
Meanwhile, the shipping officer Prithvi (played by Vicky Kaushal) is assigned to find the truth behind this ship. In fact, Prithvi is always grieving over his wife and daughter's sudden demise. In the breathtaking sequence of the film, he has to come out alive on the journey of unearthing the mysteries of Sea Bird. >>> Suggested post: Bhoot Part One The Haunted Ship Full Movie Download
2. Hacked
The Vikram-Bhatt movie is the next name in this list of best thriller movies 2020 for Bollywood fans.
This psychological thriller stars Hina Khan and Rohan Shah in lead roles, telling story of a hacker who is obsessed with his love failure and starts taking revenge on women he meets. Though the overall story is not new to thriller fans, the way Vikram Bhatt directs scenes is intriguing. It helps to engage the audience in thrilling situations.
You can check Hacked movie download link here!
3. Malang
Another suggestion is hands down Malang which took the ticket window by storm at the beginning of 2020. Also released on 7 February, the film is a combination of a romantic action thriller. It revolves around the story of Advait and Sara who meet each other in Goa. Sara is a free-spirited girl who chooses to live her life unshackled.
All things between them seem to go well until life suddenly turns upside down. Advait of a few years later is on a killing spree with police officers Michael and Aghase in his way. Starring Aditya Roy Kapur and Disha Patani, the film was one of the biggest box office hits of 2020. If you want to watch the film Malang at home, check Malang full movie download here.
4. Baaghi 3
The list of best thriller movies 2020 cannot be complete without mentioning blockbuster Baaghi 3. The third installment of the hit franchise Baaghi revolves around the story of Ronnie (played by Tiger Shroff) and his elder brother Vikram (played by Riteish Deshmukh). While Ronnie loves heroic actions and always rescues Vikram from dangers, his brother is rather timid and refuses all kinds of violence.
With his peace-loving personality, Vikram is well received by people and soon rises to fame. One time, he has to fly to Syria for work but unfortunately, he is kidnapped by a group of terrorists called Jaish-e-Lashkar there. This incident forces Ronnie to set off on a mission in order to rescue his brother.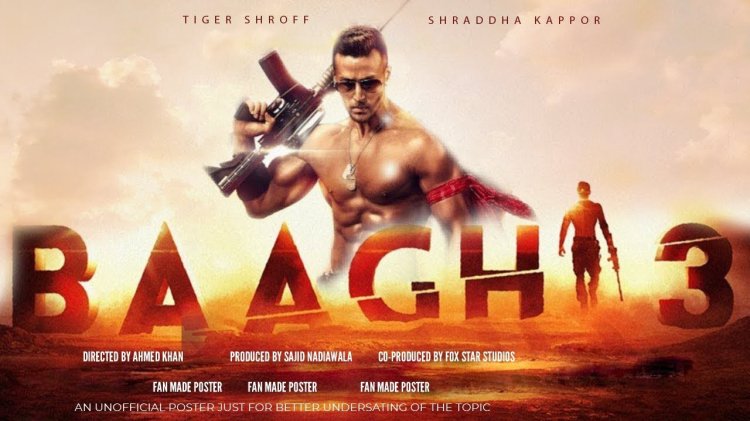 In fact, Baaghi 3 movie download keyword is still all the rage until now. If you are in search of somewhere to watch and download Baaghi 3, click on the link please!
In case you want to fill the whole thrill, check Baaghi 1 movie download and Baaghi 2 movie watch online as well!
Best Thriller Movies 2020 - Hollywood Films
1. Extraction
The nonstop action thriller Extraction stars Hollywood superstar Chris Hemsworth and Bollywood actor Randeep Hooda. The film revolves around the story of a black-market mercenary who lost his child is hired to rescue the son of an imprisoned crime lord. Releasing on 24 April on giant streaming service Netflix, Extraction got mixed reviews from both critics and audiences but the demand to download the film is still increasing. However, the film is still worth a watch. It's also touted as one of the best crime thriller movies 2020.
Check here how to download Extraction full movie for free!
2. Vivarium
It's not far off the mark to say Vivarium is one of the best thriller movies 2020. Starring Jesse Eisenberg and Imogen Poots, the film centers around the story of a couple who are in a search of their new love nest.
However, while seeking for the home, they find themselves in a weird neighborhood with crazy-identical houses. The couple tries to escape but they can't as long as they finish the tasks required.
3. The New Mutants
The film features Anya Taylor-Joy, Maisie Williams, Alice Braga, and Charlie Heaton. It seems like The Marvel Universe wants to add a breath of fresh air into their films and made it to the list of best thriller movies 2020. They start getting a little bit dark in this new thriller drama The New Mutants.
>>> Insist on Bollywood films? Here are Top Highest Grossing Bollywood Movies In India 2018 – 2020
The film follows five high-school students who have discovered their secret abilities themselves. However, these teens are trapped in a facility that is totally against their will.
4. Swallow
Releasing on March 6, the film stars Haley Bennett, Denis O'Hare, Austin Stowell, and Elizabeth Marvel. The film revolves around a pregnant housewife who nearly cannot control her own life. When she figures out that she completely loses control of her surroundings, Hunter starts swallowing unusual objects and she is even obsessed with the task.
5. The Vast Night
If you are in the retro-vibe film, The Vast Night is totally just for you. Set in the backdrop of a New Mexico town in the 1950s, the drama follows two teens. They hear an unusual and weird radio frequency in their shift at the local radio station. However, the sound they heard was not from human.
Premiering on Amazon Prime Video on May 29, The Vast Night features Jake Horowitz and Sierra McCormick in the lead roles.
Hope with the best thriller movies 2020 list we have mentioned above, you will have some quality time.
>>> We also got some thriller web series 2020 for you here: