5 Dreamy Bridal Hairstyles With Flowers You Want To Pin Immediately
Kaira Immre |Sep 11, 2019
Wedding season is blooming and this post is our special gift to the future brides who are preparing a lot of things for there weddings. Here're 5 bridal hairstyles with the fresh flowers that can make all women get much attention in the ceremony.
There are various bridal hairstyles, but the ones that can make all of us swoon are those decorated with fresh flowers. And are you wondering to choose the hairstyle that is combined perfectly with your face and bridal wedding dress, right?
We'll suggest 5 ideas for wedding hairstyles with flowers, which makes you get much attention on your big day.
Full floral crown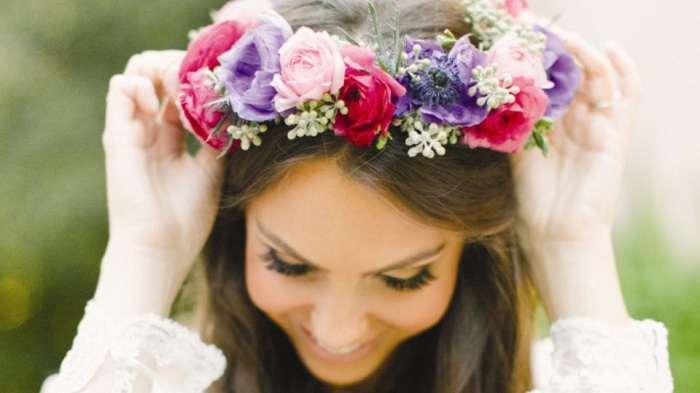 A floral crown is one of the most popular bridal hairstyles chosen by most girls as it will work best when it is put on loose hair. You can mix large and small blooms with a few green leaves or just one type of flower. It's up to you! Especially, the floral crown will be more outstanding if you own perfect waists and combine it with a princess wedding dress. Remember, the brighter, the better.
Low bun with flowers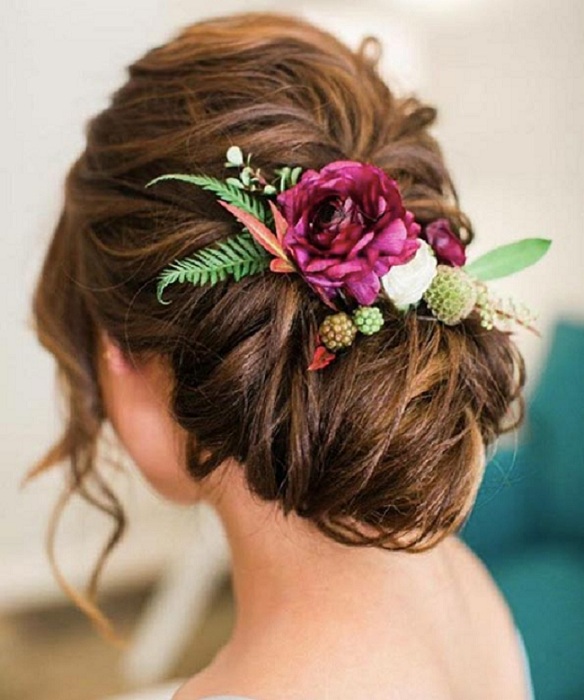 A low and messy bun is a perfect choice for any brides who love casual and classic style. This hairstyle will be more beautiful by adding a bit blossom in only one color or a variety.
Half up with flowers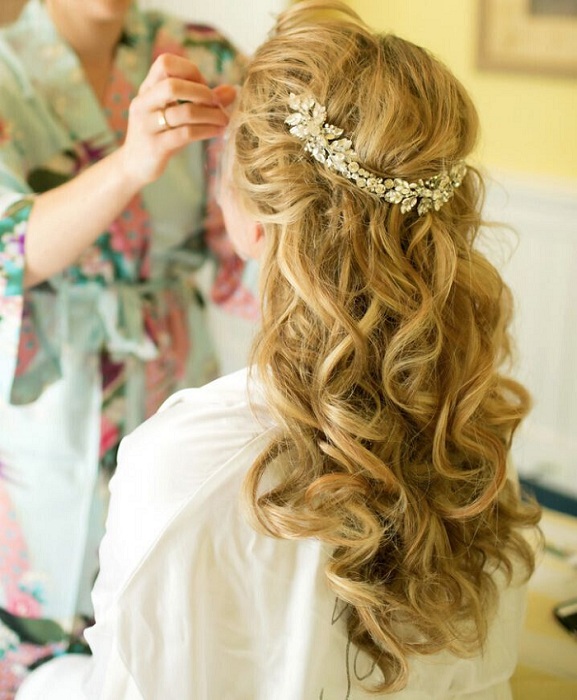 Half up half down hair is one of the timeless bridal hairstyles, which can look greater when mixed with few blooms, bridal braids or hair accessories. All the things you need to own this nice style is keeping your hair long and curved.
Floral headband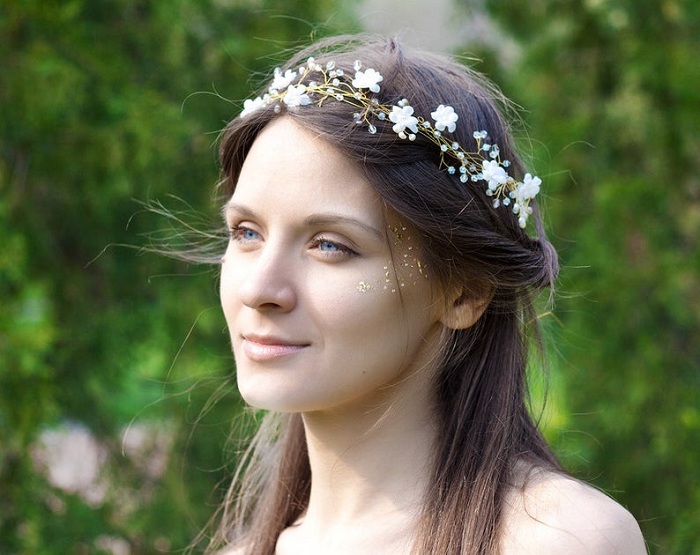 If you see the crown is too much, a headband with colorful flowers is a nice alternative. The headband is useful because it can be decorated with any hairstyles: straight or curly, short or long ones. You can, of course, use whichever blooms getting your fancy but suits the wedding day. Besides, a ribbon with some flowers tie in a bow also makes the headband more attractive.
Floral fascinator or birdcage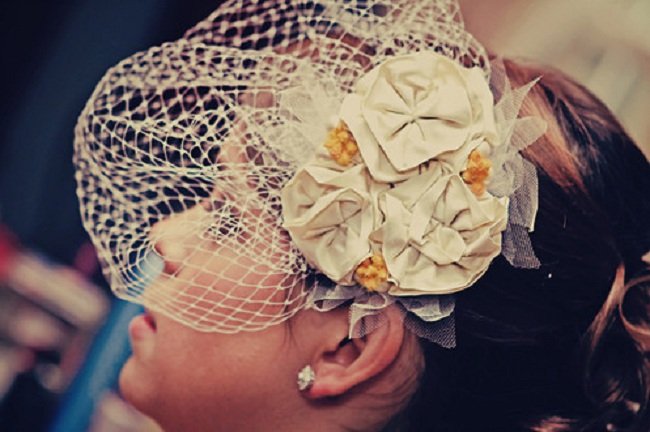 A floral fascinator or birdcage is also an ideal choice for girls if they want something classic or elegant like a lady. Moreover, you can ask the hairdresser to use one rose or peony with a birdcage, which creates ideal vintage bridal hairstyles.