10 Times Kate Upton Proves That She Is The New Hottest Actress In The World
Bhavna Acharya |Mar 12, 2020
Why Kate Upton deserves to be the hottest actress in the world? Check out her facts and photos right now!
When it comes to the hottest actress in the world, most people will mention heroines like Scarlett Johansson, Jennifer Lawrence or Gal Gardot. However, there are also many other one-the-rise actresses who are young, beautiful and superhot (of course).
Although the word 'hot' or 'sexy' are perspectives, there are certain actresses whose seductiveness is irresistible. If you might wonder who is the new hottest actress in the world, it's none other than 'The Other Women' actress Kate Upton. Apart from being one of the most sought-after actresses in the industry, the young and talented actress also turns heads for her curves and steamy looks.
Kate Upton - The hottest actress in the world 2011 - the turning point for Kate Upton
The 28-year-old American model and actress first appeared in the Sports Illustrated Swimsuit Issue in 2011. At the same year, she made her Hollywood debut in Tower Heist (2011) followed by The Other Woman (2014) and The layover (2017) Things started when Kate Upton dance videos went rival
In 2011, her 'Dougie' dance at a Los Angeles Clippers game went viral on the internet which increases her popularity. Another video of her performing 'Cat Daddy' dance in 2012 also circulated rapidly with more than 27M views on Youtube.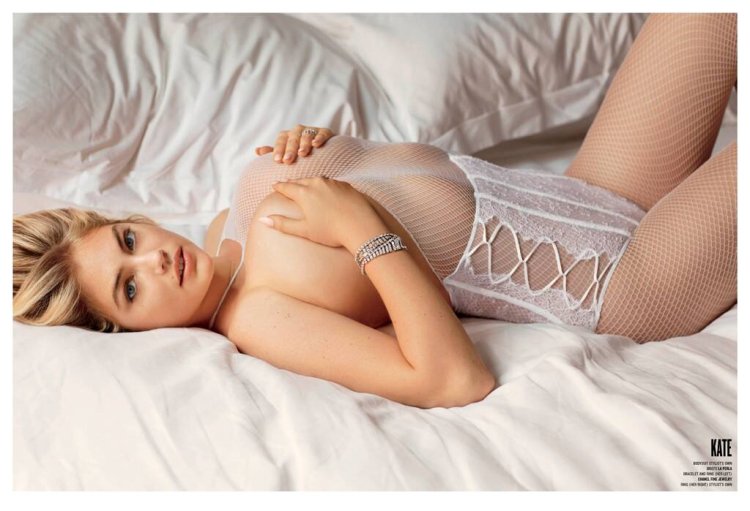 Kate Upton nude photos were leaked, took the Internet by storm
You might remember the 2014 scandal in which, a hacker leaked nude photos of several big-time celebs like Jennifer Lawrence, Lea Micheal, Kristen Dun and many other famous young women including Kate Upton.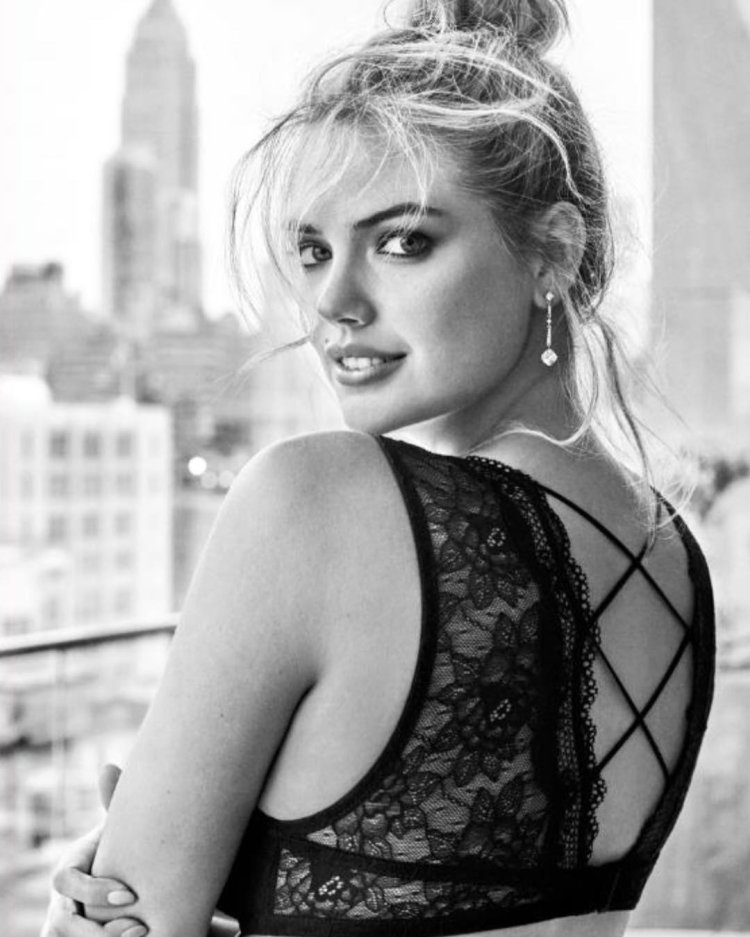 No one thought she would become the hottest actress in the world
According to one of her classmates, Kate Upton used to be an ordinary girl when she was in high school. She wasn't the prettiest nor the most outstanding in school. She's never had any boyfriends through her school years.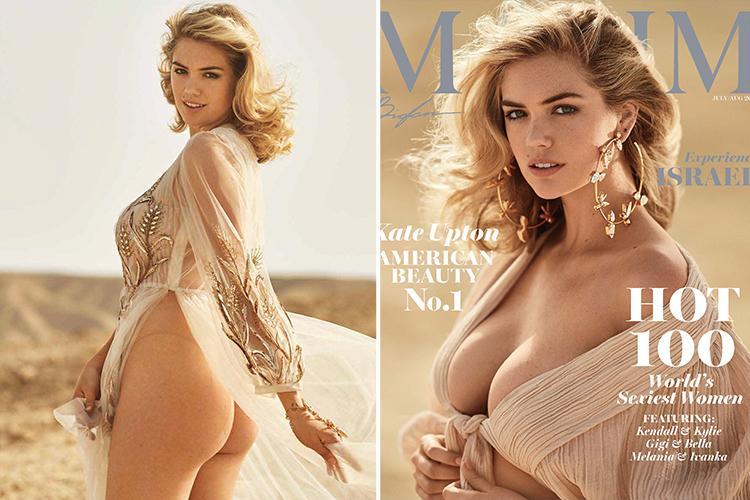 Kate Upton literally turns heads
In 2012, the young actress attended a basketball match of Oklahoma City Thunder. According to NBC Sports report, the number of shots that were made on her side of the court was 10% fewer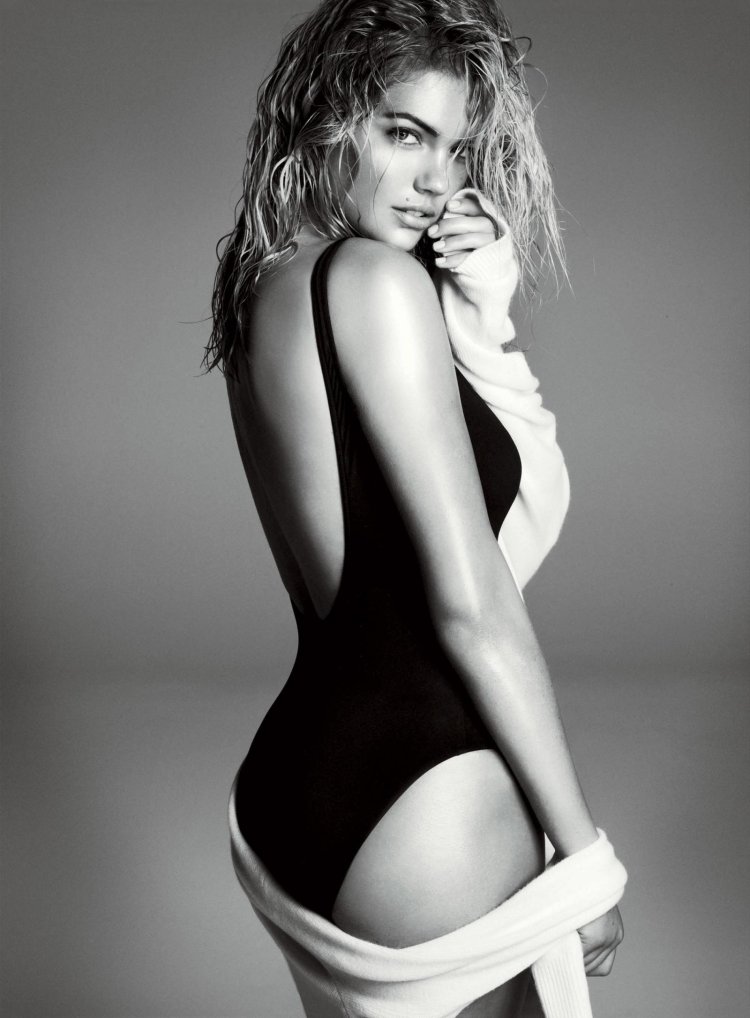 Now every girl is jealous of her cleavage
The actress revealed that her high school friends used to make fun of her as being too flat-chested. That's why Kate got jealous of those who have big boobs. Finally, they appeared when she went through her growth spurt and she loved them so much!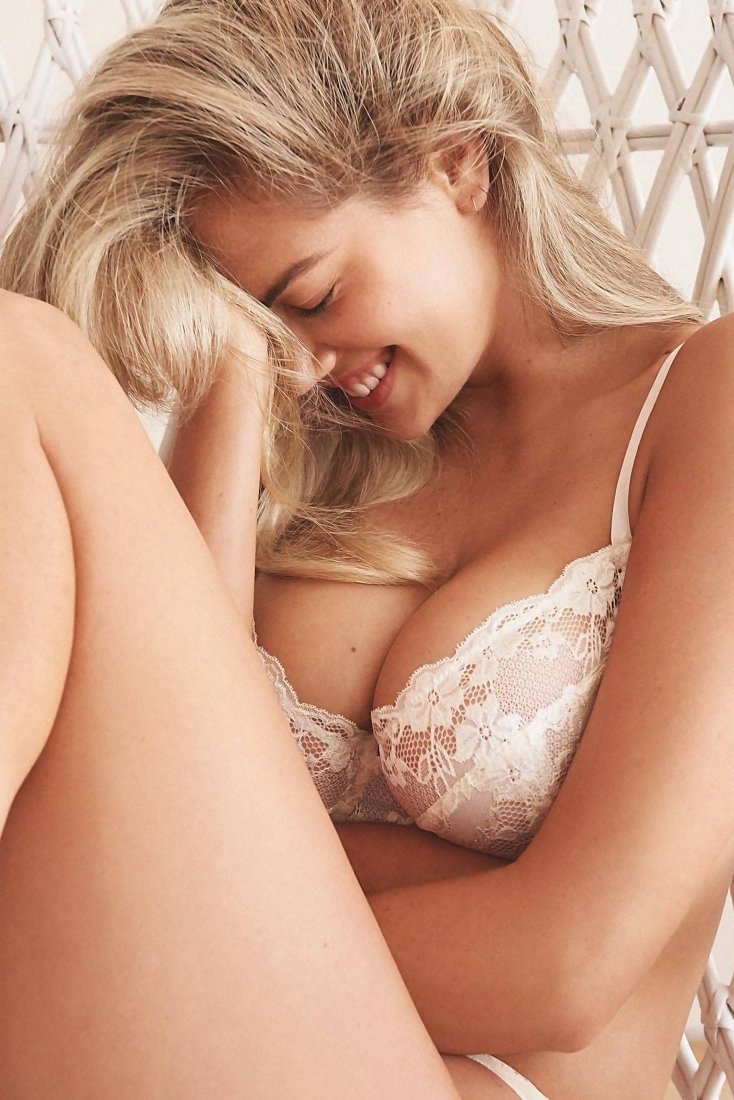 The hottest actress in the world featured on famous magazines
Although her fame came from Sports Illustrated, Kate Upton has been featured in many different magazines and carved her niche as one of the most sought-after media icons over the year. In fact, she landed on the cover of Vogue before the age of 21.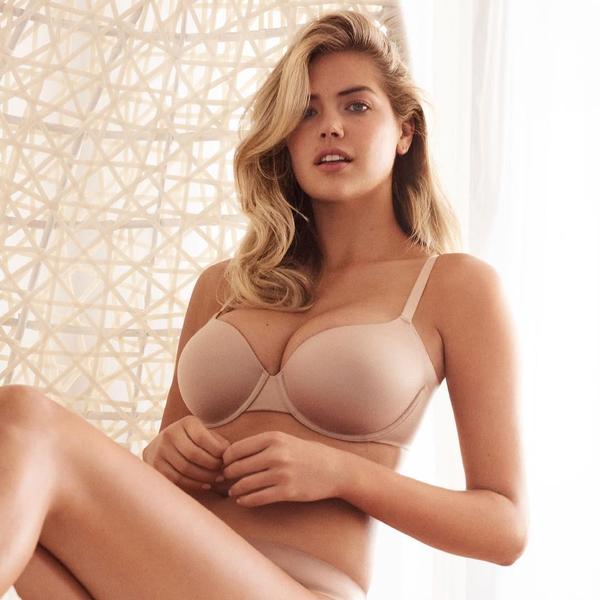 Queen of lingerie got back in shape a few months after pregnancy
As being the hottest actress in the world, Kate Upton has been flaunting her sizzling curves in many different types of lingerie and swimsuit, from lacy, see-through to sexy bras.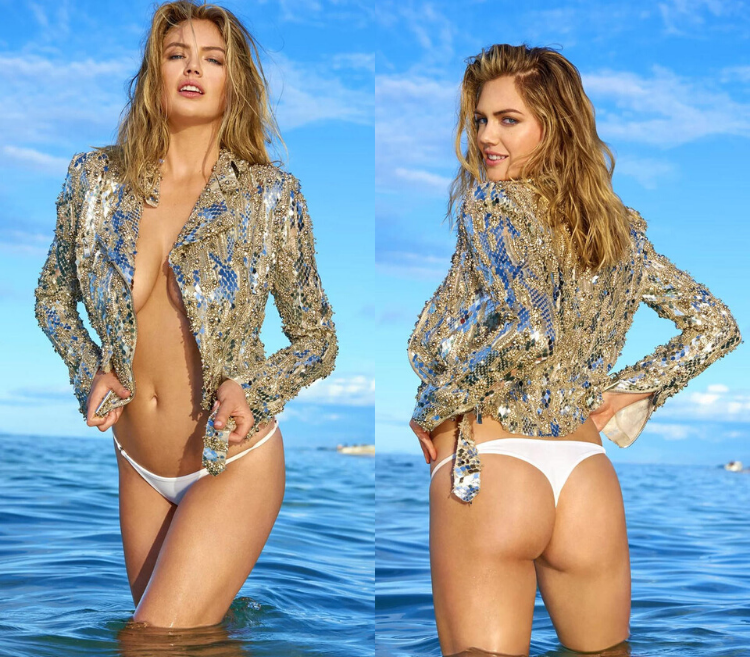 Just a while after giving birth to her first child with husband Justin Verlander, she continuing sweeping us off our feet with a photoshoot for a lingerie brand. The actress was spotted flaunting her signature hourglass curves in a green bodice with a sheer panel.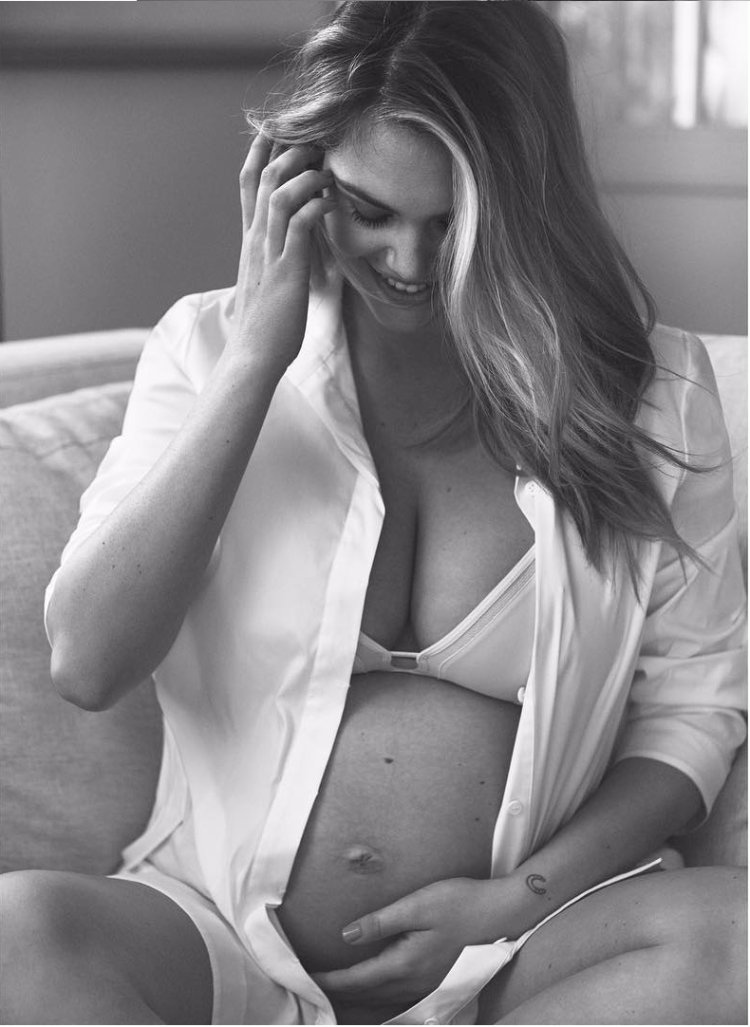 On the work front, since her latest film The layover in 2017, the actress has taken a break from the screen for quite a while to focus on her modeling career. She still makes headlines every now and then for her sizzling photos as well as her personal life.
>>>>Also read: Top 15 Sexiest Supermodel Under 25: Kate Upton, More Than A Swimsuit Model
Bonus: Top 5 hottest actresses in the world
1. Amber Heard 
Height: 170 cm
Weight: 62 kg
Figure Measurements: ̣86-68-86
Although the beautiful actress looks like a famous superstar of the generation, she hasn't reached that height yet. In fact, she made her Hollywood debut with a supporting role in Friday Night Lights, followed by stunts in films and television. However, Amber Heard is always on top of the hottest actresses in Hollywood. She is the true definition of a hot and gorgeous woman. 2. Natalie Portman
Height: 158 cm
Weight: 50 kg
Figure Measurements: ̣86-62-86
The actress who is well known for films like No Strings Attached or V for Vendetta and especially Star War. Her intriguing doesn't come from only her quality hot scenes in films but also her talent as the actress really absorbs her characters. For the unversed,  the actress also received a degree from Havard. 3. Priyanka Chopra
Height: 167.6 cm
Weight: 60 kg
Figure Measurements: ̣90-65-93
Apart from Deepika Padukone, Priyanka Chopra is among a few Bollywood actresses who went global. Thanks to her hard work, dedication and of course her seductive appearance, the girl who went from a middle-class background to one of the most famous celebs in the world. With her timeless beauty, the actress won several pageant awards including Miss Wold 2000 and Sexiest Asian Woman in 2015 4. Mila Kunis
Height: 162 cm
Weight: 55 kg
Figure Measurements: ̣86-64-82 Mila Kunis started her acting career since the age of 7. However, it was not until 10 years ago when the actress gave her best shot in the romantic comedy Get Over It. The actress quickly soars to stardom with her supporting role in Blackswan in 2012 and got nominated for Golden Globe and won a Saturn award. However, what really makes her name popular must be her alluring eyes and perfect shape.
5. Jessica Alba 
Height: 170 cm
Weight: 56 kg
Figure Measurements: ̣86-61-86
Apart from being a businesswoman, Jessica Abla is also an acclaimed actress whose name can guarantee for any box office successes. At the age of 38, her body is still our fitness goal. >>>> Read more on Starbiz: