Charli D'Amelio And The Rise Of A 15-year-old Teen Girl To Be The Hottest Tik Tok Star Global
Bhavna Acharya |Apr 29, 2020
From a dancing video in the bathroom, Charli D'Amelio a 15-year-old teenager in the US has made her way to become the new Tik Tok queen. Check out the entire story!
If you're a Tik Tok fan, you might have heard about Charli D'Amelio, the new queen of Tik Tok who is the social video sharing platform with more than 50M followers. In fact, she was the biggest Tik Tok phenomenon who was the first Tik Tok star to make her way into the Super Bowl commercial. It was just 8 months after marking her 100K-follower milestone, Charli D'Amelio the 15-year-old teenage girl in the US surpassed 50M followers on the social video sharing platform, becoming the hottest Tik Tok user worldwide. For your reference, the king of Tik Tok India Riyaz Aly ranks 5th position on the global chart with 36.9M. What is special about Charli D'Amelio and how a 15-year-old teenager made her way into the reigning queen of Tik Tok, this article got your answer!
Also read: Jannat Zubair - Transformation From A Child Star To Ultimate Sensation Of Tik Tok And Indian TV The initial start
It was in August 2019 that D'Amelio started to gain some spotlight with a dance tutorial with one of her friends. The video brought her the first 5 million users and the young, talented dancer has been going non-stop since then. However, it was not until October of the same year that her dance video to the song Lottery (Renegade) that Charli D'Amelio quickly soared into one of the top Tik Tok stars in the US. Her video was so popular that it made the song famous too.
A month later, D'Amelio created controversy around her first fan-meeting which cost $100 for a VIP ticket. According to the young dancer, the cost of the meeting was for security and the leftover will be spent on charity. In the same month, D'Amelio got an offer from the acclaimed American singer Bebe Rexha who DM on Instagram and invited her to dance on her stage at Barclays Center in Brooklyn.D'Amelio keeps going extra miles on her path to being a professional dancer that she entered the Hype House at the end of 2019. Hype House is known as the collective of hottest and established Tik Tok stars and social media influencers. D'Amelio's relationship with Hype House's LilHuddy
Being known as one of the founding members of Hype House, LilHuddy is also a Tik Tok influencer who won the internet for viral lip-syncing videos. The pair made their relationship official a while after D'Amelio joined the Hype House but confirmed the break up in April 2020.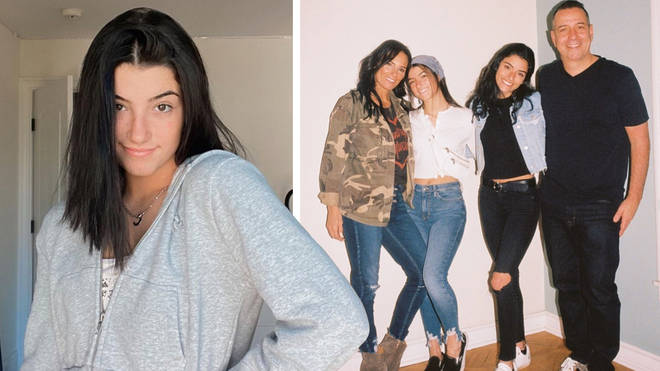 Her entire family is set to fame
Not only D'Amelio but her entire family became famous as the United Talent Agency (UTA) signed with all of them including the talented dancer, her sister and parents. They are working on several projects including live tours, books, podcasts, TV, and endorsements. Meanwhile, she also completes her first commercial video which is said to be promoted during the SuperBowl LIV, the thing none of the Tik Tok stars have made before. Charli D'Amelio outdid Loren Gray
on March 25, D'Amelio outdid one of the hottest Tik Tok stars Loren Gray to become the new queen of Tik Tok US with 45.5M followers. She is also the most-followed Tik Tok star globally. Loren Gray, who is a young talented singer, sent her congratulation to D'Amelio, saying that she is an amazing dancer and they're not in a competition.
There is no doubt that Charli D'Amelio is on the rise and she will go extra miles, not only with Tik Tok but in the entertaining industry. Stay tuned to get more latest updates on Tik Tok queen Charli D'Amelio.
Suggested for you: Bollywood Stars On A Funny Side! Watch 9 Trending Tik Tok Videos Of 2019