15 Best Hollywood Movies So Far - Save This For Your Movie Hour!
Hanima Anand |Mar 12, 2020
While everyone freaks out about the virus spread, all that you need is to stay at home and watch full list of these best Hollywood movies so far. Dive in and enjoy the best collection!
During this time when people are advised to stay still inside their house instead of moving out or gather to avoid the spread of coronavirus, a list of movies is a must. Understanding that, Starbiz collects here the best Hollywood movies so far.
With this list of best Hollywood movies in 2019, you can stay at home for the entire week to avoid the deadly virus spreading outside. Films are arranged in random order regardless of their grossing or voted reviews because in our opinion, all of them deserve top positions in the list.
1. Knives Out
Written by Rian Johnson, Knives Out can satisfy every fan of mystery movie genre for its twisting plot and excellent cast performance.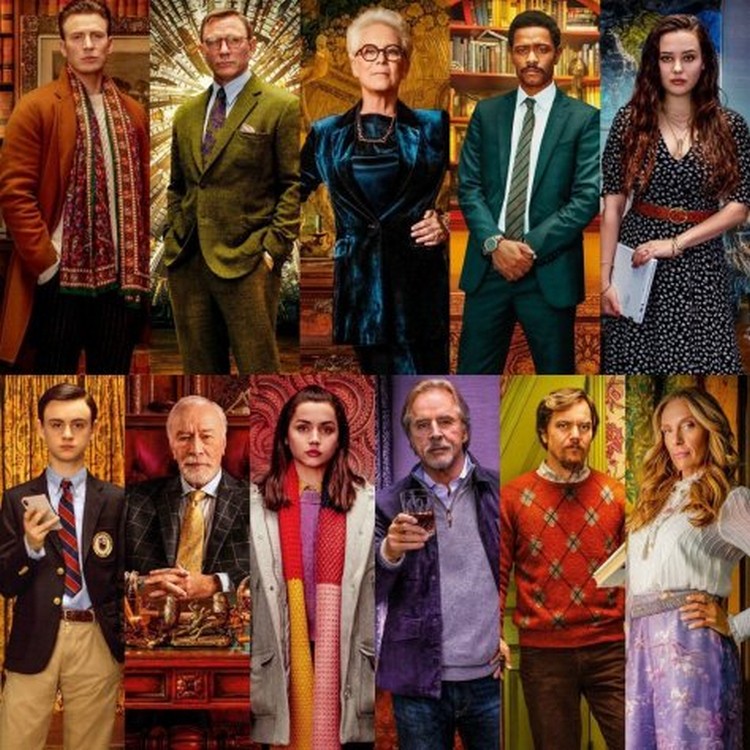 The movie assembles famous names in the movie industry such as Daniel Craig as the detector, Chris Evans as the evil role, Ana de Armas as the protagonist and many other experienced actors like Jamie Lee Curtis, Michael Shannon, or Christopher Plummer.
With $40 million for budget, Knives Out has brought back $308 million worldwide after release. The film also got critical praise and positive reviews from the audience.
At the 77th Golden Globe Awards, Daniel Craig was nominated for Best Actor while Ana de Armas was nominated for Best Actress.
The link to watch and download Knives Out online has been leaked out. You can check details of Knives Out plot and download link here!
2. Us
You will be forced to watch this film right at the moment you look at its poster.
Us (2019) is a successful horror movie of Jordan Peele which grossed over $255 million against $20 million budget.
The movie tells story of Adelaide Wilson and family attacked by a group of doppelgangers. Things all started in 1986 when Adelaide visited a funhouse at Santa Cruz where she met a doppelganger of herself.
When she all grows up now and brings the entire family to their house in Santa Cruz, they are attacked by mystery people who look exactly like them. The movie twists its audience's mind to the end, when it all turns out the real Adelaide has been replaced from the very beginning.
If you are a fan of horror, Us is surely the film to go for this night!
3. Spider-Man: Far from Home
Continuing the famous franchise, Spider-Man: Far From Home quickly got attention of audience when it's first announced.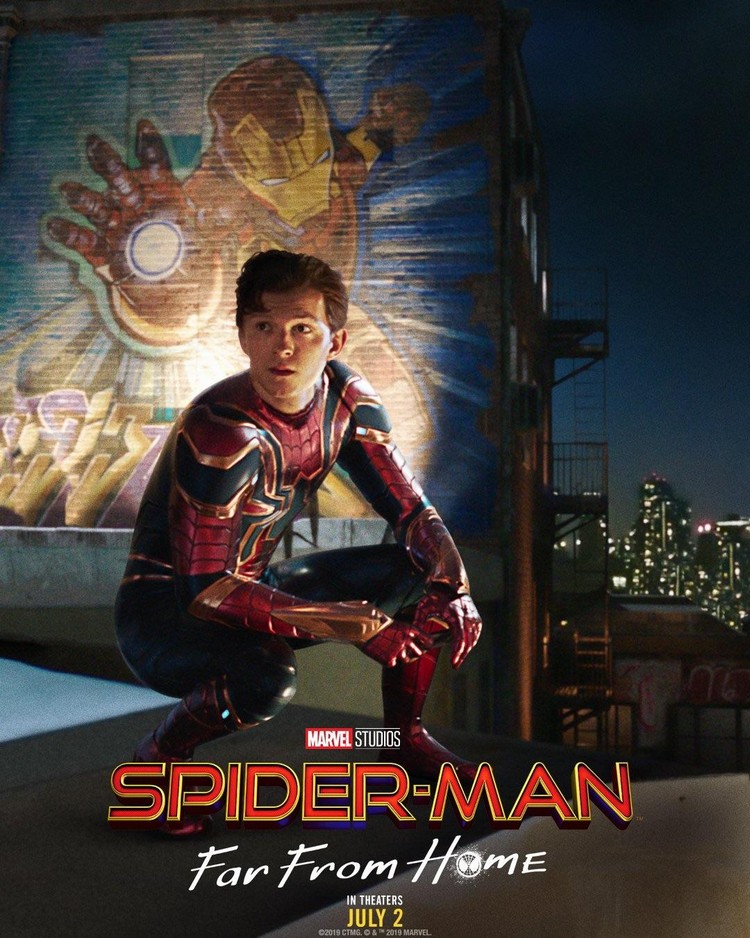 The movie was produced by Marvel Studios and Columbia Pictures, premiered on June 26 by Sony Pictures Releasing. It's instant hit when collecting over 1 billion dollars worldwide ($1.132 billion to be exact) in comparison with $160 million for production budget.
It's also the first Spider Man movie to pass the $1billion mark. Its marketing fee is a one-off figure as well.
The film starred Tom Holland as Spiderman with supporting roles played by Samuel L. Jackson and Zendaya.
4. How to Train Your Dragon: The Hidden World
We can say that How to train your dragon is among a few films that can attract huge fans ranging from children to adults. And the third installment The Hidden World ended the story perfectly.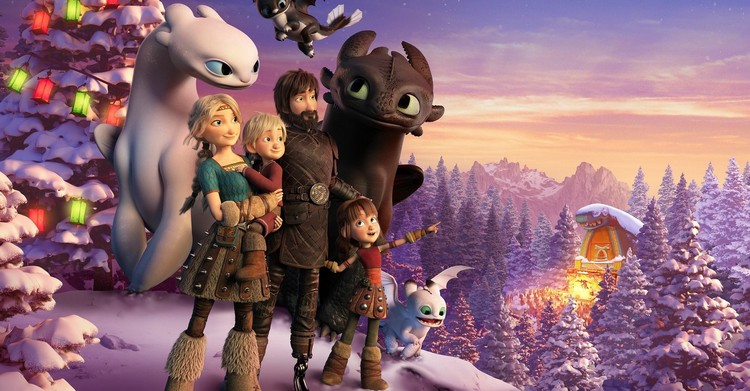 Released on January, this movie has gained $522 million grossing around the globe. Its budget is an impressive number though, $129 million.
How to train your dragon: The hidden world is widely praised for its animation, music, voice acting and the emotional story in general. The film was written and directed by Dean Deblois.
To read How to train your dragon: The hidden world review by Starbiz, please click on the link.
5. Once Upon a Time in Hollywood
The first thing that draws all attention to Once upon a time in Hollywood is its large ensemble cast which include the talented actor Leonardo DiCaprio, his no less famous friend Brad Pitt and finally the influential Margot Robbie.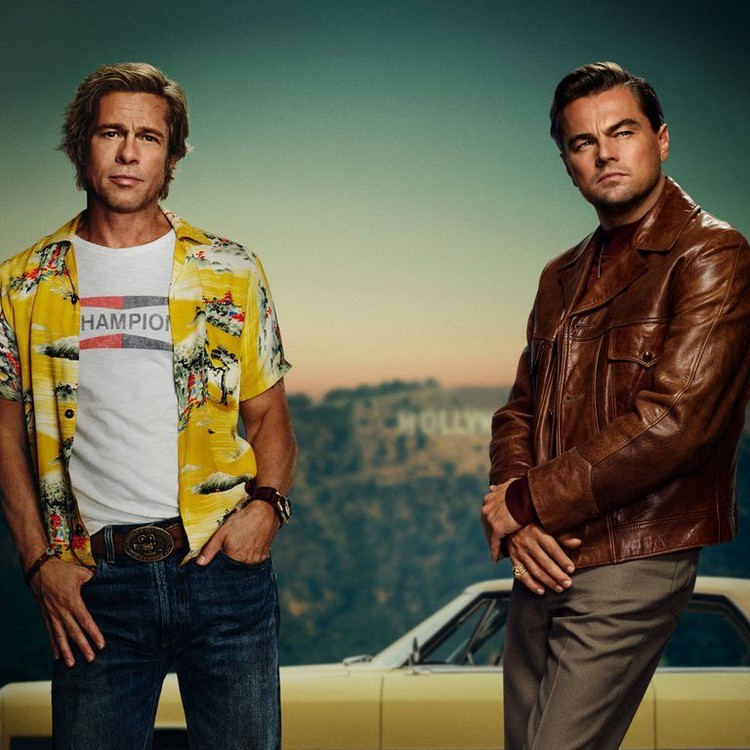 That is to say the movie succeeded before its release. With the estimated budget between $90 to $96 million, Once upon a time in Hollywood grossed over $374 million on the global scale.
Regarding its outstanding cast, critical acclaim and awards are predictable. To be specific, the movie was nominated in 10 Academy Awards while Brad Pitt won Best Supporting Actor at this event.
Related to this success is a funny photoshop mistake on the movie poster and a lot of questions raised about it.
6. Ford v Ferrari
Are you a fan of speed and automobiles? If not, you may skip this movie; otherwise, Ford v Ferrari will make you crazy after watching it.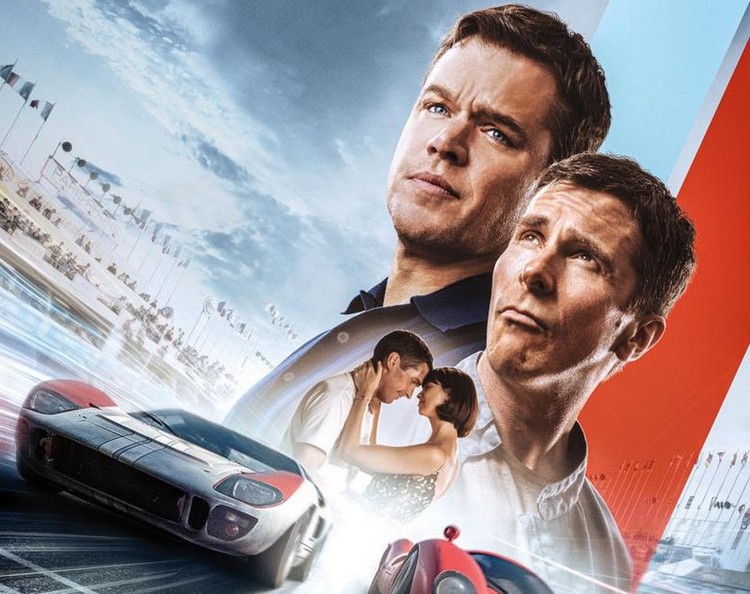 The sports drama was directed by James Mangold, starring Matt Damon and Christian Bale as lead roles. The movie was released in the USA in November and has claimed over $225 million of grossing. Its budget was around $97.6 million.
Damon's and Bale's performance receives lots of praises along with the Mangold's direction talent and cinematography techniques. National Board of Reviews chose Ford v Ferrari as one of ten best films of 2019.
7. Avengers: Endgame
This movie needs no introduction when its popularity is out of the question with total global grossing of $2.798 billion. We guess many readers will think of this movie right when reading our title Best Hollywood movies so far.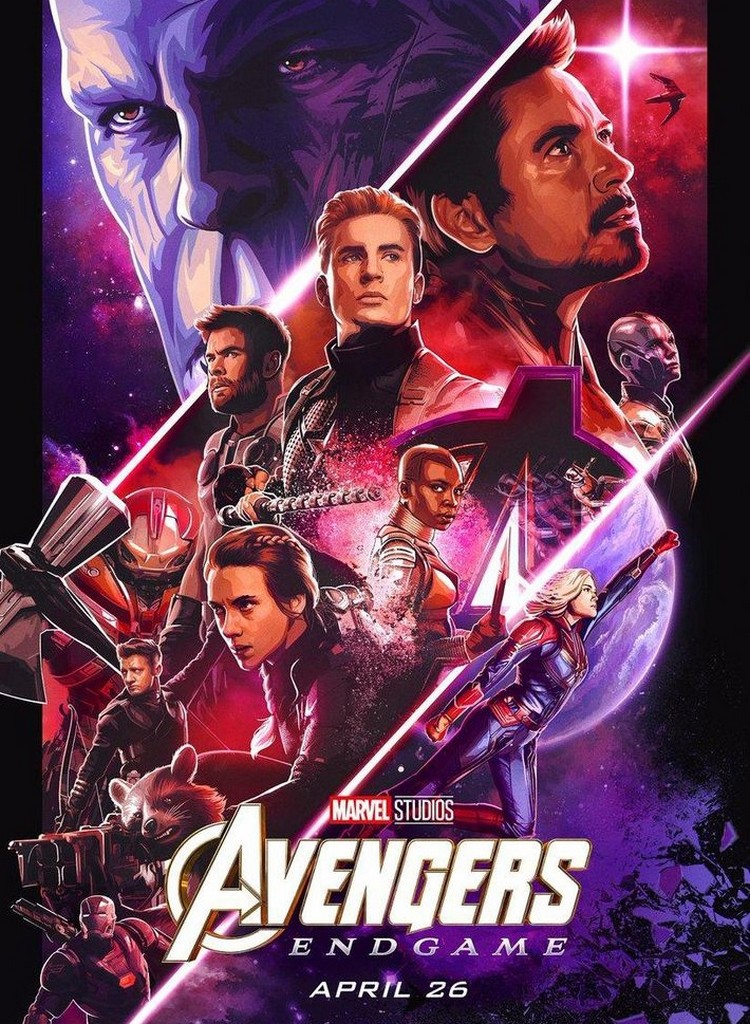 To have this super-hit blockbuster, $356 million was invested with a flawless cast of Marvel series. We have Iron Man Robert Downey Jr., Caption America Chris Evans, Hulk Mark Ruffalo, Thor Chris Hemsworth, Black Widow Scarlett Johansson and many more big names of Hollywood.
For this movie only, we won't summarise its plot nor its surrounding facts as Starbiz has countless posts for you to refer.
Check Avengers: Endgame review here while you can access link to download the movie here.
8. Toy Story 4
The computer-animated comedy movie was released in June last year with the starring of Tom Hanks, Tim Allen, Annie Potts and Keanu Reeves.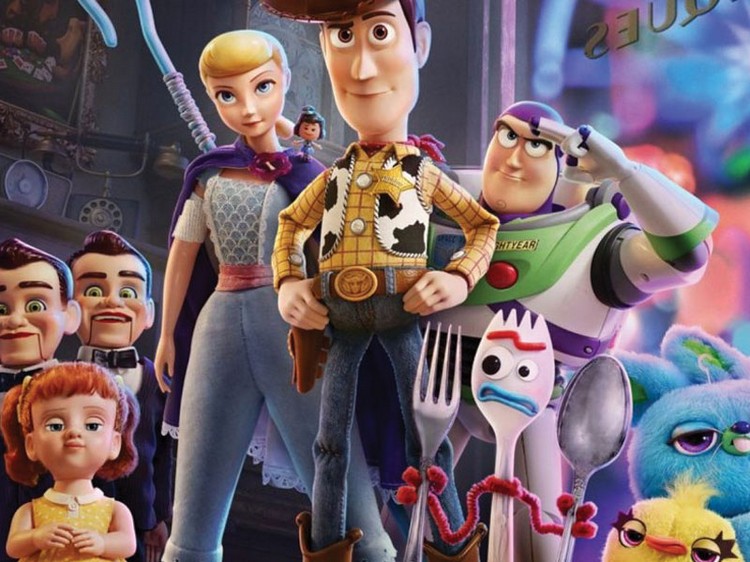 Two of these names are among the richest Hollywood actors, that's to show how much this film was invested.
Toy Story 4 continues story of the third installment after Sheriff Woody, Buzz Lightyear and their friends have moved to live with Bonnie. The film plot with all humour and emotions is praised by critics and the audience, earning Toy Story 4 the Best Animated Feature at Academy Awards.
9. Joker
Among the highest-grossing movies in this list, Joker is probably the one with least budget. Its total fee is estimated between 55 and 70 million but it gained over $1.074 billion worldwide.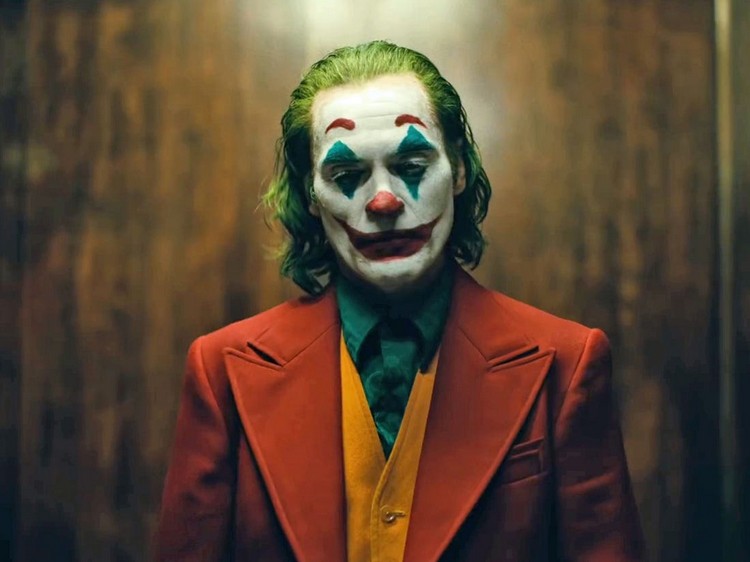 Directed and co-written by Todd Phillips, Joker depicts the life behind the villain character in Batman: The Killing Joke. The film was a huge commercial success while critical opinions are divided into two sides. One appraised Joaquin Phoenix for his excellent performance of the main character, others show concern whether the movie can fuel riots and violence around the world.
Joker got 11 nominations at Academy Awards, in which Phoeniz won Best Actor and Hildur won Best Original Score.
10. Little Women
Another movie made cheap but earned handsome profits is Little Women by Greta Gerwig.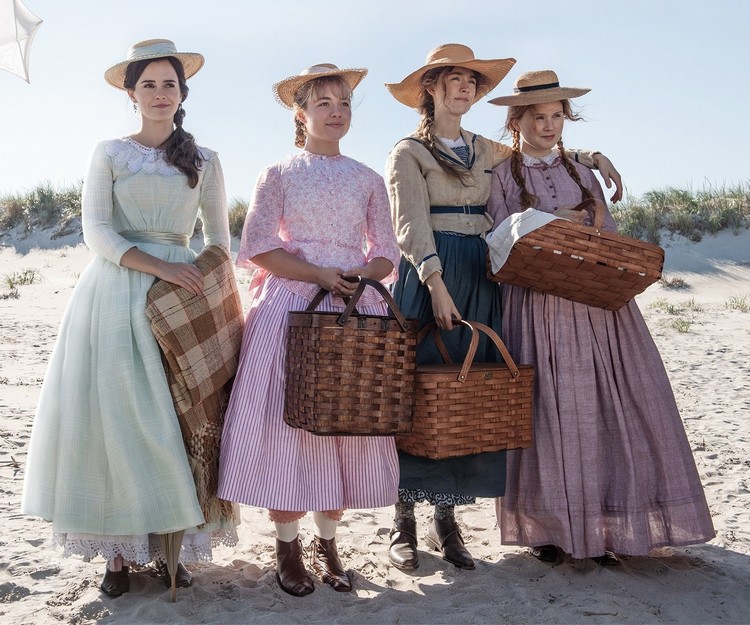 Starring Saoirse Ronan, Emma Watson, Florence Pugh and Eliza Scanlen, Little Women tells different stories of ordinary women. The movie portrays the struggle inside each woman when confronting difficult situations and how they rose above it.
The film was produced on a modest budget of $40 million while gaining up to $205 million worldwide. Little Women was released in December in Museum of Modern Art in New York city.
It won Best Costume Design while earning 6 nominations at the 92nd Academy Awards.
11. Jumanji: The Next Level
Now it's time to laugh with The Rock. Jumanji: The Next Level premiered rather late to this list, on December 13, but its grossing can get many movies here jealous - $794.6 million against $132 million of budget at max.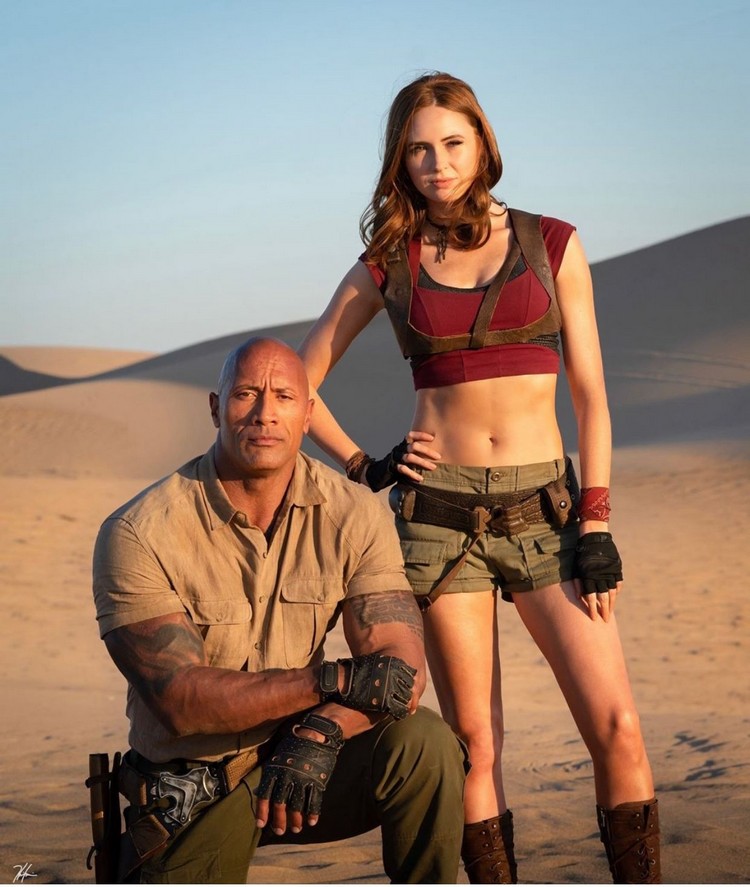 The photography was conducted in various places ranging from Atlanta, New Mexico to Hawaii while the cast assembles familiar names of Hollywood as Dwayne Johnson, Jack Black, Kevin Hart, Karen Gillan, and Nick Jonas.
Jumanji: The Next Level is the fourth installment of Jumanji series since 1981. It was directed by Jake Kasdan and co-produced by Dwayne Johnson.
12. Terminator: Dark Fate
Though Terminator: Dark Fate gained high grossing compared to many other movies, it's not profitable when the estimated budget for production exceeded $190 million.
Released in October last year, the sequel grossed $261 million which caused the studios to lose over $100 million according to break-even finance calculation.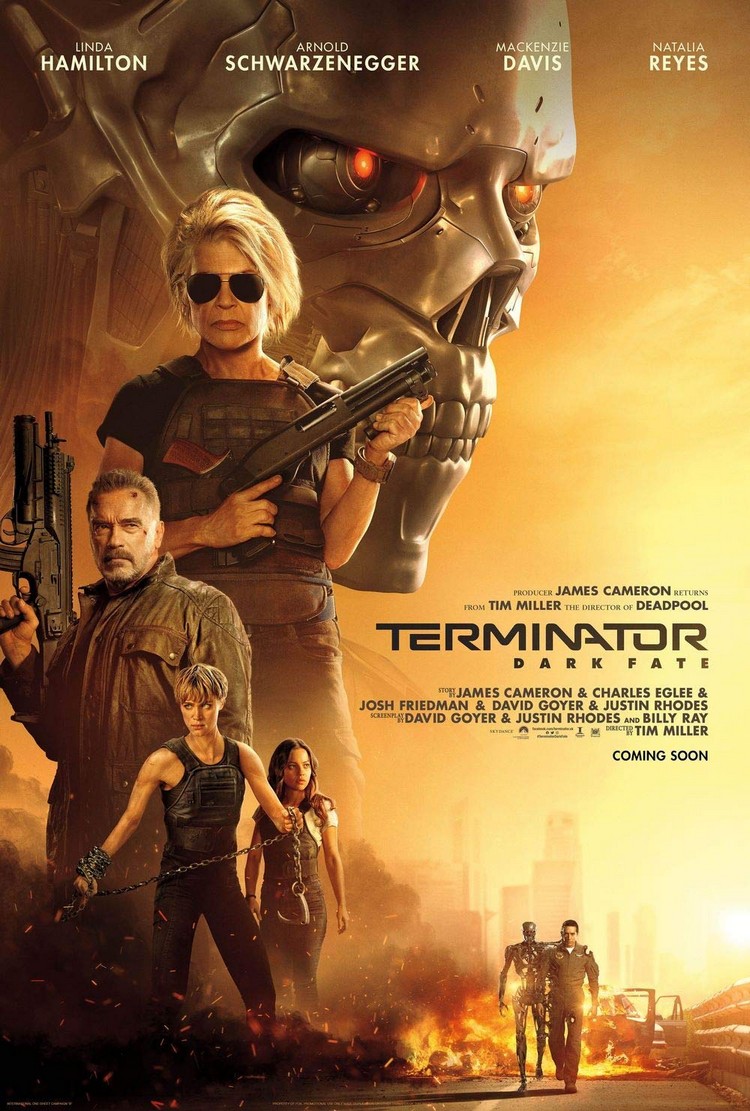 The film was the sixth installment of Terminator series which have lasted for over 3 decades now. It witnessed the return of Linda Hamilton and Arnold Schwarzenegger as lead roles while Mackenzie Davis, Natalie Reyes and Gabriel Luna are the new names to the story.
Terminator: Dark Fate is the direct sequel to The Terminator and Terminator 2, produced by James Cameron and David Ellison. For many, it might not be intriguing as supposed but if you are a fan of action movies, this film is a good option to kill time.
13. Star Wars: The Rise of Skywalker
Not mentioning its plot yet, you can infer its heat right from the name.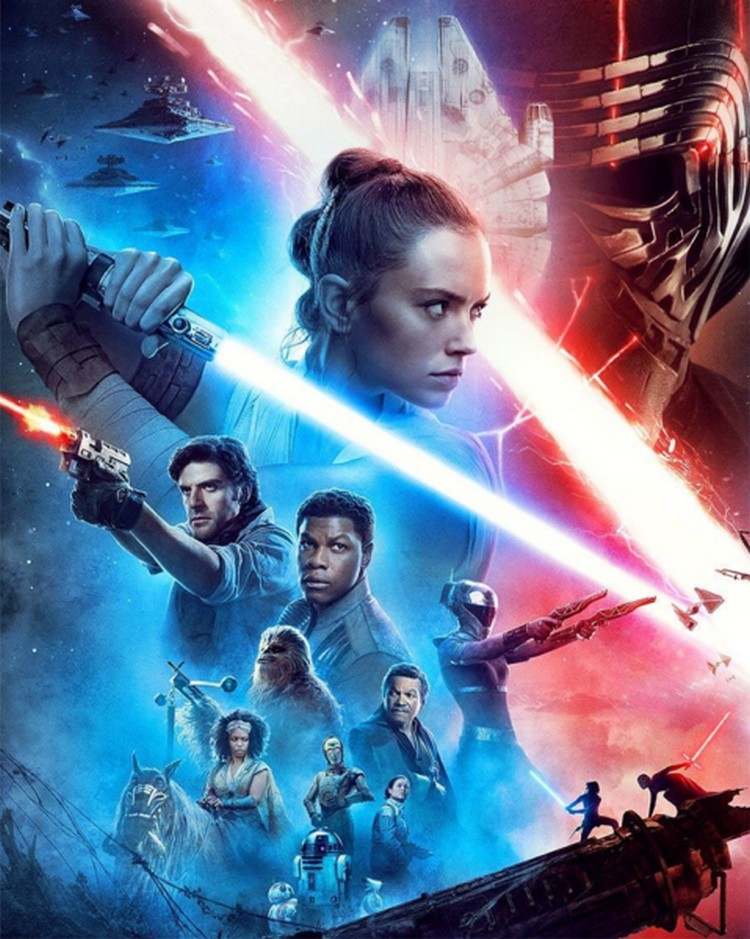 Being the third sequel to one of the most popular movies of all time, Star Wars: The Rise of Skywalker didn't upset its fans and producers.
With $1.074 billion of grossing against $275 million of budget, this movie ranks in the top highest-grossing of all time just as its predecessors and of course deserves a position in our Best Hollywood movies list for the year 2019.
It was also nominated in three Academy Awards for Best Visual Effects, Best Sound Editing, and Best Original Score. The Rise of Skywalker starred Carrie Fisher, Mark Hamil, Adam Driver, Daisy Ridley and many more experienced actors of the film industry.
14. Aladdin
Walt Disney fans love this!
Aladdin (2019) is a remarkable musical fantasy movie by Walt Disney Pictures which was directed by Guy Ritchie based on the original 1992 Aladdin animated film.
The movie was made on a $183-million budget but has grossed over $1 billion worldwide since May, 2019. It's also the ninth-highest grossing movie of the year.
Playing the role of Aladdin is Mena Massoud while the beautiful English actress and singer Naomi Scott takes charge of Princess Jasmine. Will Smith, in the role of Genie, is also a huge contribution to the film's success.
If you often dream of fairytale love stories, Aladdin will definitely melt your heart at the very first moment. Watch it now to dive in the Arabian mystery land!
15. Captain Marvel
Like any superhero film from Marvel Studios, Captain Marvel was an instant hit to the box office when grossing up to $1.128 billion during last year. Its estimated budget didn't exceed $175 million in total.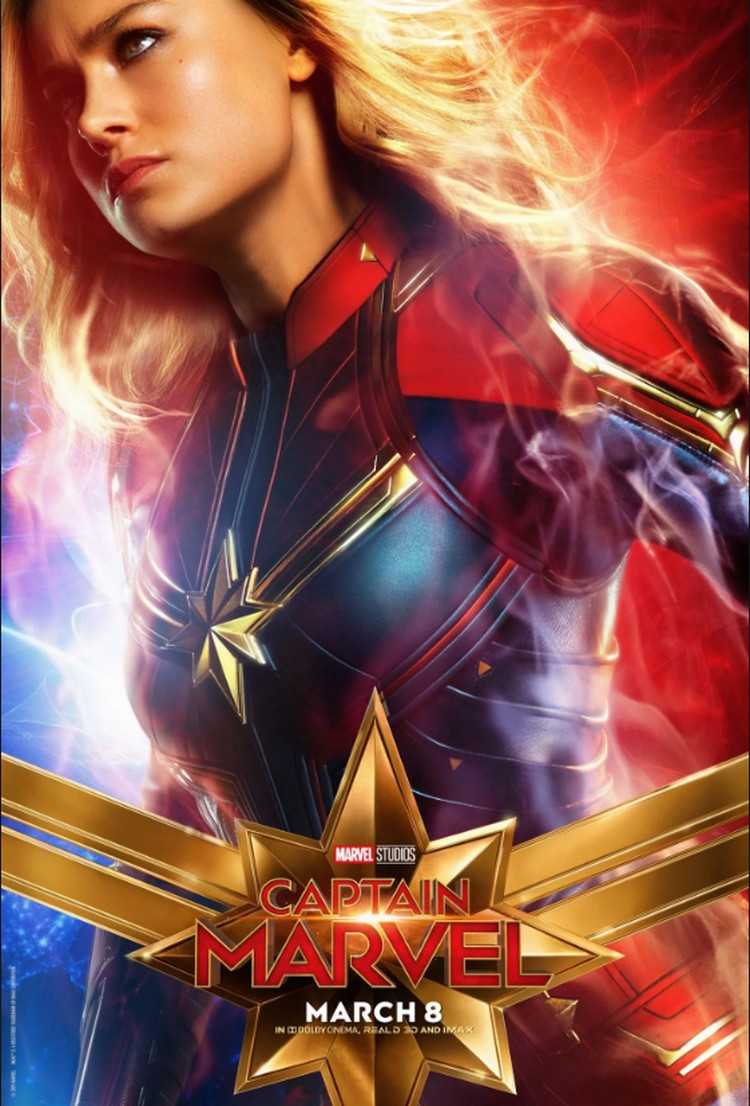 Brie Larson starred in the lead role of Danvers while Samuel L. Jackson, Ben Mendelsohn and some other famous actors play in support.
The story was co-written by Nicole Perlman and Meg LeFauve, the brains behind various big hits of Hollywood industry. The production team is also planning a sequel which might be released in 2022.
Due to its popularity, Captain Marvel download link has been leaked online on pirate sites.
So, that's the best Hollywood movies so far to enjoy your movie hour when hiding from coronavirus spread.
Don't forget to update more movie lists on Starbiz.com!
>>> Read more: Top 20 Best Bollywood Movies Of All Time [Updated 2020]