Hollywood Celebrities Who Come Out As Pansexual: Miley Cyrus, Sia, Janelle Monae And Others
Priyansh Ha |Oct 06, 2019
Pansexuality does exist and has a fair share of controversies in the millennial generation. In fact, there are many celebrities have publicly defined themselves as pansexual. Check them out!
What a time for us to be alive! Since many famous people have taken the plunge for sensitive communities, our world has seen multiple innovations - particularly in this article, we'll talk about those who came out as pansexual.
For those who are still vague about the term "pansexual", here is the definition: Pansexual normally refers to the romantic attraction towards people without considering their genders. While some people do not have the right concept of this sexual tendency, pansexuality does exist and has a fair share of controversies in the millennial generation. In fact, there are many celebrities have publicly defined themselves as pansexual. Check them out!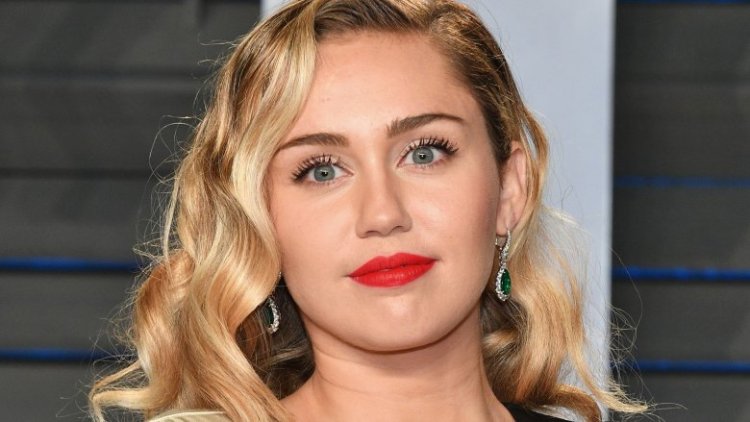 Miley Cyrus
One of the most iconic girls of our generation - Miley Cyrus turns out to be the pioneer paving the way for the pansexual community. Way back in 2016, Miley made her coming out through a Variety's interview.
She expressed her bother for the words "bisexual" due to the feeling of being limited it brought to her. Miley stated that she didn't even care about people's genders.
It was a strong connection between Miley and the LGBT community that helped Miley in her self-discovering journey. This eventually led her to the realization of her true gender. Sia
We are definitely familiar with the concept of Sia hiding her appearance from the public. Little do you know, this multi-talented artist went pretty open on her inner world.
Just like Miley, putting herself in particular sexuality isn't something Sia would enjoy. Instead of focusing on what gender people are, she is much more interested in their personalities. Janelle Monae
Janelle Monae is much more than a superstar who has succeeded in many fields. She is also a fierce black woman who doesn't hesitate to admit her romantic feelings for both men and women.
She used to see herself as bisexual but when she found out about the term "pansexual", Janelle realized that this was exactly what she really was. Angel Haze
This woman is the frontier-settler not only in the music industry but also in society. Haze would like to label her own self with simplicity. Replying a tweet asking if Haze is gay or not, she denied and claimed: "I am whatever I am when I am it." She confirmed her pansexuality Via an MTV's show - Fusion TV. Brendon Urie
Panic! At The Disco's sole member - Brendon Urie is famous for his talents, his amazing performance on stage as well as the fact that he is pretty much involved in the LGBT community.
Despite happily being in a marriage with a woman, Urie came out as a pansexual during a Paper's Interview back in 2018. He shared that being head over heels with his wife - a woman, didn't mean that he had no feelings for men. After all, what he truly cared about is the person, not the gender. Natalie Negrotti
The Big Brother's star Natalie Negrotti also declared pansexual on an episode of MTV's The Challenge. It actually took the 28-year-old model to come to the realization of the term pansexual.
This is also the reason why she decided to go public on her sexuality, to help people acknowledge their own conditions. Spreading love and education is what she is putting forward. Courtney Act
RuPaul's Drag Race's star Courtney Act has been famous for outstanding beauty and talent but only a few know about Act's sexuality. In 2018, Act appeared on Attitude magazine and for the first time confirm on being pansexual.
The reality star admitted both sexual and emotional experiences with women, which Act didn't take for granted. She also sent a message of how important it was for the society to have a better understanding of bisexual and pansexual by pointing out problems when people talk about heterosexuality.