20 Celebrities Who Waited Until Marriage To Have Sex
Maanyata Thu |Feb 15, 2019
Here are 35 celebrities who have decided to abstain from sex until they got married. 
Here are 20 celebrities who have taken the traditional route and waited for the wedding night to be intimate. Scroll down to read the reasons why these celebs have decided to abstain from sex until they got married.
Jessica Simpson Singer-actress Jessica Simpson sent the best message to those who consider waiting until marriage. She said, Jessica has never been shy about the reason for avoiding sex before getting married. Russell and Ciara Wilson NFL star Russell Wilson and singer Ciara decided to take a vow that they would be celibate till the day they tied the knot in 6th July 2016.
Miranda Kerr and Evan Spiegel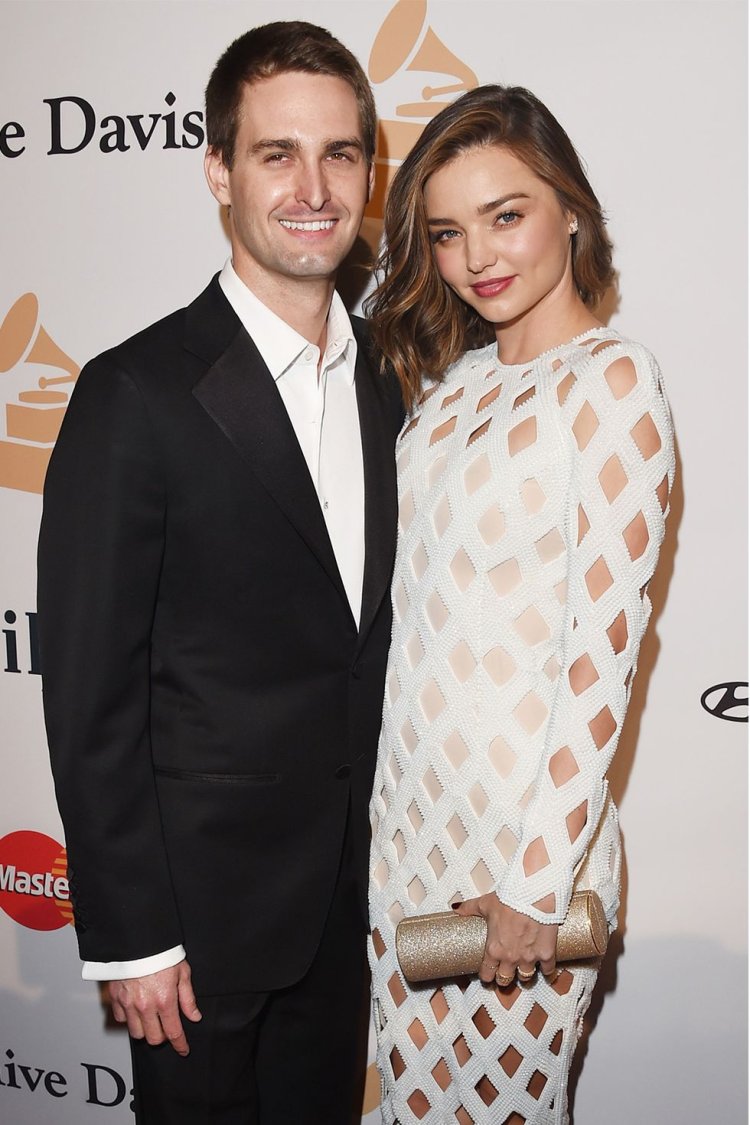 The model and Snapchat founder disclosed that they would wait to have sex until they got married. Selena Gomez The 13-year-old Selena Gomez asked her dad to give her one purity ring and take a vow that she would wait until marriage to have sex. However, when she began dating singer Justin Bieber, she took it off. The singer was highly criticised by her fans for breaking her promise. Adriana Lima Victoria Secret's angel Adriana explained why she decided to wait until her big day in 2006. She said, "Sex is for after marriage" and added that her boyfriend had to respect her choice. Tamera Mowry-Housley Tamera Mowry-Housley got married to her hubby Adam Housley in 2011, however, when the couple first started dating, they chose to abstain from sex until they were married. Kevin Jonas The singer wore one purity ring to represent his commitment. In 2009, he walked down the aisle with a long-term girlfriend, Danielle Deleasa.
Julianne Hough Just because you are taking a vow to stay abstinent until marriage, does not mean you cannot explore your sexuality. Julianne admitted in an interview that she had steamy phone sex session with her hubby Brooks Laich and also added "waiting to have sex will enhance that relationship".
Nick Cannon and Mariah Carey "I only thought that it would be so much more special if we waited until after we were married," Mariah said during a 2008 interview.
Mike Fisher and Carrie Underwood The American Idol winner told Slate that she would wait to have sex until she got married. One year later, she met her hubby Mike Fisher and then tied the knot with him in July 2010.
Hilary Duff She has had lots of feelings about pre-marital sex, and she says people do not really make it sound that special. That is one of the reasons why she decided to wait until her wedding night.
Yvonne Orji Yvonne Orji vowed to remain celibate until she walked down the aisle.
Tina Fey Tina Fey revealed that she gave her virginity to her hubby Jeff Richmond after they got married.
Hailey Baldwin and Justin Bieber

The just-married couple revealed that they waited until their New York City courthouse wedding to make it into the bedroom. Meagan Good and DeVon Franklin Franklin said about the idea that you should wait until marriage to be intimate.
Brooke Shields Unlike the celebs who stayed celibate until marriage for faith-based reasons, Brooke Shields attributes being insecure about her body as the reason she did not have sex until she was 22.
Jordin Sparks Another celeb who made a vow to stay abstinent is Jordin Sparks. She even wore a purity ring to symbolise her commitment.
Zac Hanson Lisa Kudrow The Friends star swore off sex until she got married to her husband, Michael Stern, in 1995.
Sarah Drew The actress could easily relate to her character April in Grey's Anatomy, who refrains from pre-marital sex.