Top 10 Most Significant Power Couples In The Bollywood Industry
Ariana Linh |Jul 06, 2019
Bollywood is full of couples with fairy-tale love stories. They have moved past petty differences, and disagreements to be there for each other through thick and thin.
Bollywood is full of couples with fairy-tale love stories. They have moved past petty differences, and disagreements to be there for each other through thick and thin.
Here's a list of some of the most significant power couples in the Bollywood industry.
1. Shah Rukh Khan and Gauri Khan Another long-lived couple of Bollywood, Shah Rukh and Gauri, have been married since 1991. They were together even before either was famous, and that's what makes their love genuine and sincere. The pair have three kids together, and they would surely follow their parents' footsteps as the next big names in Bollywood.
2. Saif Ali Khan and Kareena Kapoor You can't describe "Bollywood royalty" without mentioning this couple. Saif and Kareena's families are equally well-loved and respected. Although they are getting on in years, the two stars still look adorable together, especially with baby Taimur Ali Khan.
3. Ranveer Singh and Deepika Padukone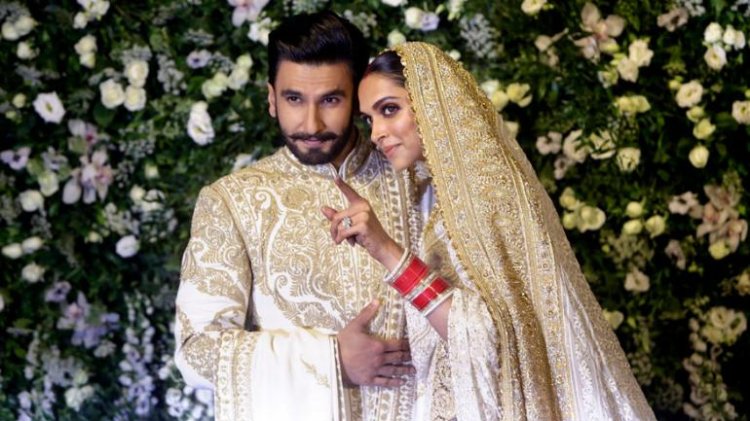 Another fan's favorite couple, Ranveer Singh and Deepika Padukone, has come under one house since last year. Although they don't share much about their personal life, their on-screen chemistry is undeniable.
This couple was seen together for quite a few movies, but they didn't truly hit the mark until Sanjay Leela Bhansali's historical epics like Ram-Leela, Baijrao Mastani, and Padmaavat. They will have another collaboration this year in Kabir Khan's upcoming sports drama '83.
4. Virat Kohli and Anushka Sharma A match made in heaven for the people of India. He as the captain of the Indian cricket team, and she, a Bollywood actress renowned for her gritty and real roles. No wonder they are so loved.
The two met in an ad for Head and Shoulders, and immediately got dubbed with the name "Virushka" by fans. They went to Italy for their wedding ceremony in 2017.
5. Askhay Kumar and Twinkle Khanna Akshay Kumar has his fair share of mistresses, but the one who finally tied him down was Twinkle. The couple has two kids, and are secretive when it comes to their family.
Twinkle also came from a family of A-list actors, with her father being Rajesh Khanna, and her mother is the still-prolific Dimple Kapadia. There's also the fact that she is one of the richest Bollywood stars.
6. Abhishek Bachchan and Aishwarya Rai Here's a couple whose fame surpasses the boundaries of India. Abhishek and Aishwarya are known worldwide, having mingled with the likes of Oprah Winfrey and appearing at the Cannes film festival.
On her part, Aishwarya was crowned Miss World in 1994. Her husband is equally well-established, as his parents are Amitabh Bachchan and Jaya Bachchan.
7. Aamir Khan and Kiran Rao One of the most influential power couples of Bollywood, Aamir and Kiran got to know each other while filming Lagaan in 2001.
They married in 2005, with him being Muslim and she follows Hindu. The couple practice veganism, and are very vocal in politics as well as other aspects of life. Their only child, Azad Rao Khan, was born in 2011.
8. Kajol and Ajay Devgn A long-standing but discreet pair, Kajol and Ajay Devgn have been around quite awhile. They began a relationship way back in 1994, and Ajay popped the question in 1999. Being Bollywood household names, the couple and their families all had a name in the industry.
Devgn's father was an action-film director and his mother, Veena, is a film producer. On the other hand, Kajol's mother and grandmother are both respectable actresses.
9. Ranbir Kapoor and Alia Bhatt According to the latest reports, Ranbir Kapoor and Alia Bhatt might exchange rings this year. Another case of on-screen romance turning into a real-life relationship, Ranbir and Alia started dating on the set of fantasy flick Brahmastra.
Albeit being entirely new in the industry, the two has already made a name for themselves among fans.
10. Shahid Kapoor and Mira Kapoor In 2015, Shahid married 13-year-younger Mira Rajput through an arranged marriage by their respective families. It's a rare occasion in Bollywood for sure, but the two seems to hit it off well. They both follow the same religion, Radha Soami Satsang Beas, and they have already had two children together.
Mira comes from a top business family in New Delhi, whereas Shahid comes from a family line of well-known actors.