Top 10 Tallest Actress In Bollywood: Leggy Beauties Who Serve Grace
Salena Harshini |Oct 02, 2020
These stunners have the most impressive height in town and we are all in awe! See who has the longest and most gorgeous legs here!
If short heroines were touted as lucky for Bollywood movies, the tinsel town is now filled with some of the tallest actresses who make head turn with their prominent looks. Although talent is clearly what matters in the industry, we bet you are still curious about the tallest actress in Bollywood.
So, the following list is some of the tallest starlets in the town as well as in the world.
Top 10 tallest actress in Bollywood
10. Lisa Haydon - 5′ 8″ feet
The Australian actress has left a mark in the industry with her stunning avatar and several astounding roles in films. She officially gained wide recognition after starring in Comedy and was nominated as Best Supporting Actress at Filmfare. She is also in the top 10 tallest actress in Bollywood with a height of 5 feet 8 or 1.73m.
9. Deepika Padukone - 5' 9" feet
The most glamorous top-notch actress Deepika Padukone is an unmissable name in this list. Deepika Padukone has been among the most iconic Bollywood starlets all over the world as she scores with not only her roles but also a unique beauty. The actress is 1.74 m and or 5 feet 9 tall.
8. Anushka Shetty - 5' 9" feet
Anushka Shetty whose real name is Sweety Shetty has a sweet personality and an admirable figure. On top of that, she also manages to establish herself as one of the most talented stars with stellar acting prowess. Her height makes her even more sought-after as she 1.75m or 5' 9" feet tall.
7. Sarah Jane Dias - 5′ 9″ feet
Another name in the list of the tallest actress in Bollywood is Sarah Jane Dias, who is a former beauty queen. She has appeared in several Hindi films including Kyaa Super Kool Hai Hum starring Ritesh Deshmukh and O Teri in 2014. As Femina Miss India winner in 2007, she impresses with the height of 5' 9" feet or 1.75m.
6. Nicole Faria - 5' 9" feet
Here is yet another beauty queen who scores as Bollywood's tallest actress, Nicole Faria. For those uninitiated, she garnered an award from Ram Nath Kovind - President of India, after scoring the first-ever Indian lady to win the Miss Earth title. She ventured into the world of acting in 2014 as the leading lady in Yaariyan. Although she is not very active as an actress, she is most remembered as the tallest actress in Bollywood. Nicole Faria is 1.76 m or 5' 9" tall.
5. Anushka Sharma - 5′ 9″ feet
Our talented actress and producer is a stunner and one of the highest-paid Bollywood actresses. She also scored with the longest legs and curvaceous body ever. With a height of 1.76m, she can pull off any style and is considered an enviably tall actress in Bollywood.
4. Sonam Kapoor - 5′ 9″ feet
Top Bollywood's tallest actress also includes Anil Kapoor's daughter. Married to businessman Anand Ahuja and enjoying a vigorous acting career, Sonam Kapoor is also a famous fashionista who has an impressive height. Sonam Kapoor if 1.75 m tall or 5.9" in feet. See the picture below to imagine how tall she actually is in real life. 3. Kriti Sanon - 5′ 10″ feet
Kriti Sanon has established a name for herself in the entertainment industry with diligent work over the years. Apart from riding high with her back-to-back successes in films, she is also a sought-after model as she possesses an awe-striking height of 5 feet 10 or 1.78m.
2. Diana Penty - 5′ 10″ feet
The Cocktail star looks incredibly sensual and gorgeous thanks to her beautiful face and her height. The model-turn actress does not only garner praises for her acting but also for the stunning avatar. As the active endorser of many brands, Diana Penty has a height of 1.71m which equals 5 feet 10.
1. Yukta Mookhey - 5′ 11″ feet
When it comes to who is the tallest actress in Bollywood in feet, Yukta Mookhey is the person to claim this title. The actress with the most prominent height of B-town is the 1999 Miss World and she made her debut in the town in 2001 with the Kollywood movie Poovellam Un Vasam, directed by Ezhil.
Shortest actress in Bollywood
If the tallest Bollywood actresses have been listed, some may also be curious about the shortest ones in the town. These starlets, although they have a humble height, prove that it is not the deciding factor for their success.
5. Shraddha Kapoor - 5' 4" feet
The babyish charm and acting skills of Shraddha are what makes her famous amongst the huge number of actresses. Being 5 feet 4 tall yet her height never comes in the way of her success. 4. Vidya Balan - 5' 4" feet
The straight-forward and outspoken actor does not have an impressive height yet she has proven to be the wild card of B-town with her acclaimed works such as No One Killed Jessica or The Dirty Picture.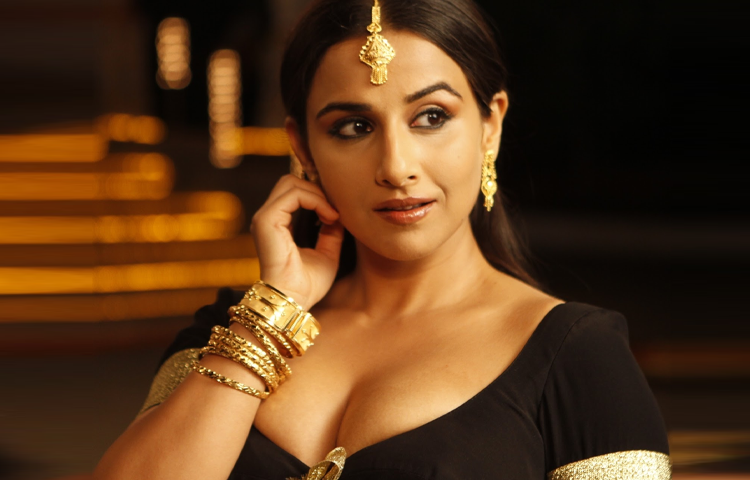 She is only 5'4 ft tall if you haven't been informed.
3. Rani Mukherji - 5' 3" feet
In spite of being criticized for her husky voice and short stature, Rani Mukherji still bagged the meatiest roles and bagged the title of most influential actresses through years of her career. The lady who never gave in before obstacles is only 5' 3 feet tall but stands as the most strong-willed actresses we have seen.
2. Kajol - 5' 3" feet
The beauty with one of the most admirable careers also finds no problem with achieving success despite her humble height. With the height of 5'3 ft., she has always been credited as a bigwig of the town.
1. Alia Bhatt - 5' 2" feet
Being the most successful actress of recent times, Alia Bhatt is only 5'2 ft. The fact that Alia Bhatt may be the shortest actress in Bollywood is never a limitation for her on-screen appearances and hit performances. Curious for more? See more listings in Bollywood News!
>>> Also check: Bollywood Actress Without Inner Compilation