Sara Ali Khan Shares Her Meme Photo Showing The Change In Style When Working With Ranveer Singh
Rena Quynh |Dec 31, 2018
Sara Ali Khan and Ranveer Singh's "meme war". Let's find out.
Sara Ali Khan and her meme
Sara Ali Khan has a great sense of humor when she posted her own memes on social media on Sunday. Sharing on Bigg Boss 12 Saturday night, she knew that people are currently making funny pictures of her clothing style before and after filming with Ranveer Singh in Simmba. Sara Ali Khan posted a picture split into 2 sides: "her before Ranveer" and "her after Ranveer". People can easily see how dramatically her style has changed owing to Ranveer's odd taste. At first, she looks extremely elegant in a white dress then she turns to completely funky with that colorful outfit.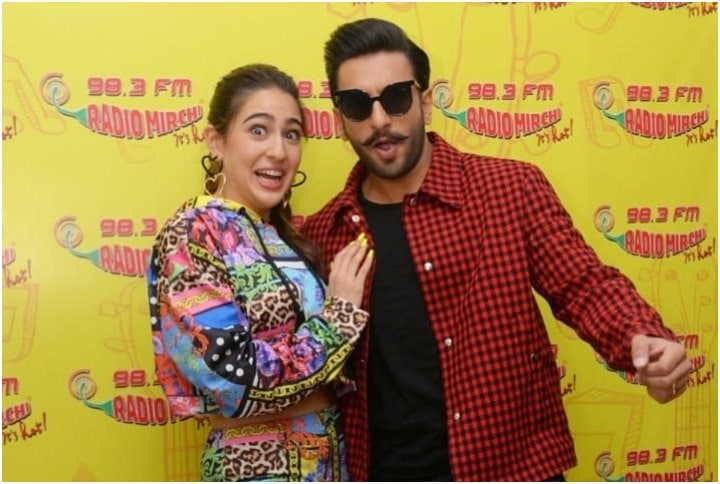 Ranveer also got even with Sara by posting Sara's meme on the same day: Sara and Ranveer seem to have a really good time during their promotional tour for Simmba across India. No matter where they appear, either on TV shows or in interviews, they always bring laughter to everyone. Wanna see some pictures of their tour? After her first movie Kedarnath produced by Abhishek Kapoor, Simmba is her second movie. The movie also has the appearance of Sonu Sood, who plays the rival in the movie and Ajay Devgn, who appears in a cameo in it. Simmba is based on Temper, which is a well-known Telugu movie in 2015. Especially, the director this time is Rohit Shetty and Karan Johar take a role of the producer of Simmba. Simmba will hit the screens on this winter December 28, 2018.
Sara holds Rohit Shetty in high regard. Sara supposes him as the "king of commercial cinema". She answered when being asked about her enthusiasm about acting in Rohit Shetty's movie, "I am a huge Rohit sir fan. I aspire for versatility, and I mean it. I messaged Rohit sir thrice and he responded on the third message. I think he is the king of commercial cinema. So, knowing that Rohit sir and Ranveer Singh were coming together, I had to."