Decode Malaika Arora Tattoo With The Meanings Behind Them
Salena Harshini |Mar 09, 2020
Have you ever wondered what meanings Malaika Arora's tattoos bear? Decode her tattoos here!
Malaika Arora is one of those Bollywood beauties that attract a lot of attention. That is totally understandable as she not only has pure talent and diligence in working, but she also has an intriguing personal life.
The popularity of her is always on bounds also because she is an avid social media user. She always makes sure to treat her fans with awe-striking moments, from her vacation diary to breathtaking photoshoot pictures and gorgeous selfies, she really knows how to hold the grab and hold someone's attention. On another hand, who cares about Malaika Arora will know that she is kind of a tattoo lover and she has a total of five tattoos which she often shows off on her Instagram handle.
If you ever wonder what stands behind each of Malaika Arora tattoo, we have got you covered here. Check out the tattoos of Malaika Arora and their meanings here:
Love
The gorgeous actress-dancer has the term "Love" inked on a side of her ring finger. The ring finger and "love", you know what the deal is!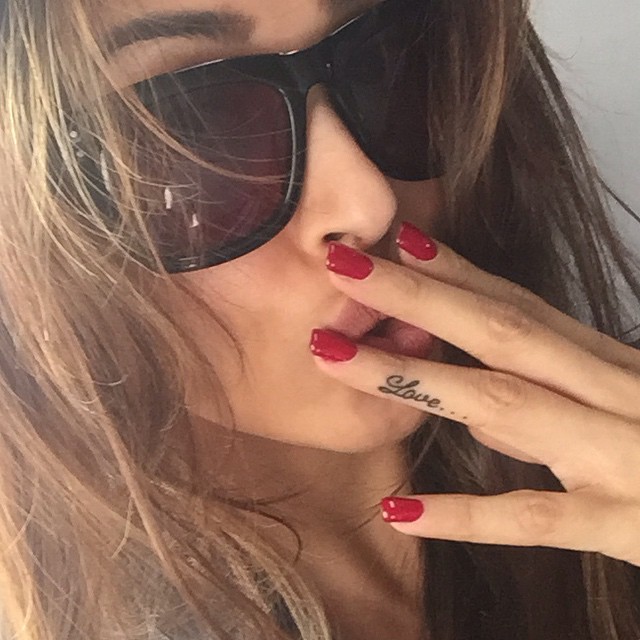 >>> Malaika Arora Makes Headlines On Her Outing With Beau Arjun Kapoor
Flying birds
Malaika Arora also gets the tats of three birds flying near her ribcage and they denote freedom. The actress often has this ink flaunted. Rosary ring
One more beautiful Malaika Arora tattoo is the rosary ring on her finger. >>> Hidden Meanings Behind The Tattoos Of Hollywood Stars: Rihanna, Demi Lovato And More
Bee tattoo
She seems to see no trouble having a tattoo inked on an obvious position to see. The bee ink is a rad yet beautiful Malaika Arora and while sharing it to the world, she noted, "To bee or not to bee." It seems to symbolize that Malaika is busy like a bee as at the period of time, she was dealing with the rumors of her breakup with ex-husband Arbaaz Khan.
Wrist tattoo
It is reported that this Malaika Arora tattoo is one on the wrist that she got with her son Arhaan Khan's birthday. Which one of these Malaika Arora tattoo is your favorite? Tell us in the comment section below.
>>> Anurag Kashyap's Daughter Aaliyah Keen On Getting Ink, Here Is The Number Of Tattoos On Her Body