7 Bollywood Actors Who Died In Poverty And Loneliness
Ankita Chetana |Feb 20, 2020
It was the last chance to enjoy the starlight – but these Bollywood actors who died in poverty had to spend their last breath in loneliness as well. Who are they?
Feeling like a century since the mournful demises of Bollywood actors who died in poverty and loneliness. The stardom of their career wasn't warm enough to shine their souls which need to be healed in the last days. As we have heard many times, luck isn't always a lady.
The height of glory in Bollywood is created to crash a celeb down one day. After tasting the fortune and fame from the tinsel town, these Bollywood actors breathed their last penniless and forgotten. Alongside former actor Mahesh Anand, we have listed down Bollywood actors who died in poverty and loneliness. Scroll down to know more!
1. Mahesh Anand
The actor was confirmed to death in his flat called Versova in Mumbai. He passed away on February 8th, 2019 but according to the police, he was suspected to be dead a day ago. Spending the whole life in enthusiasm and passion with the acting career and being known for various villain characters, who could imagine his lonely demise?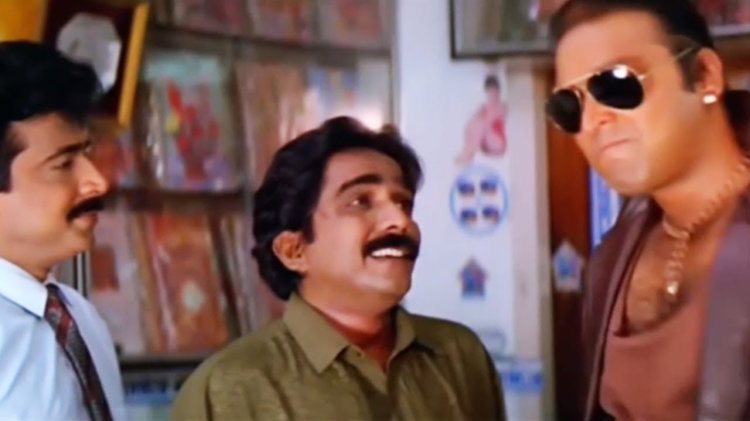 In the 90s era, Mahesh Anand reached fame for his negative roles in several flicks. We can list out some of his hits such as Majboor, Ganga Jamuna Saraswati, Thanedaar, Shahenshah amongst many others. Behind the visible starlight we saw, the actor indeed needed money and didn't miss any chances to have a role in his professional path.
Actually, the actor requested to have a role in Pahlaj Nihalani's film Rangeela Raja. In the sympathy with Mahesh, Pahlaj agreed to collect him at the last minute of filming. An unknown fact revealed by the former chief of CBFC was that Mahesh had had a decade of unemployment. His demise once again raised a big question to B-town when the enormous filmy industry hasn't paid any tribute to Bollywood actors who died in poverty and loneliness.
2. Sitaram Panchal
Back in time to 2017, the whole industry received a mournful announcement of actor Sitaram Panchal's demise. Contributing a string of roles to the tinsel town through films including Slumdog Millionaire, Peepli Live, and Paan Singh Tomar, however, the actor had to combat his serious poverty when fighting against lung and kidney cancer.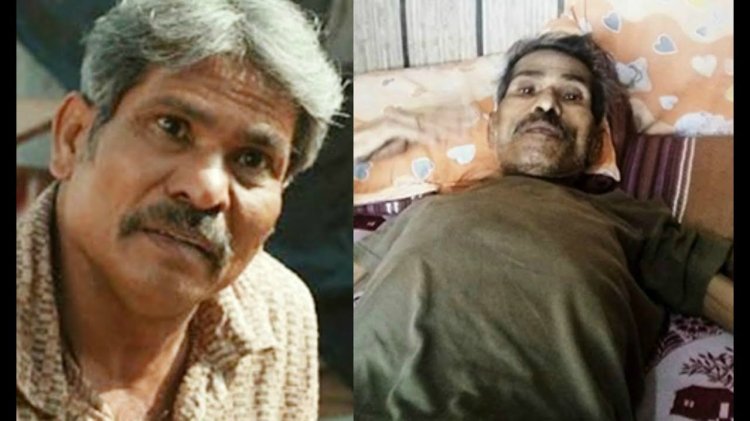 But the heartbreaking fact about him is that he even cannot pay the cost for treating such diseases. Although the Haryana Government supported him in finance, he was unable to overcome the serious diseases and passed away on August 10th, 2017 at the age of 54 and was one of Bollywood actors who died in poverty.
3. Gavin Packard
Who loves films in the action genre between the 80s and 90s doesn't know about Gavin Packard. He essayed every bad type of character on the screen, and unluckily, the fairy tale didn't come to his real life. After being exhausted from battling the respiratory disorder for a long time, he passed away at the age of 48.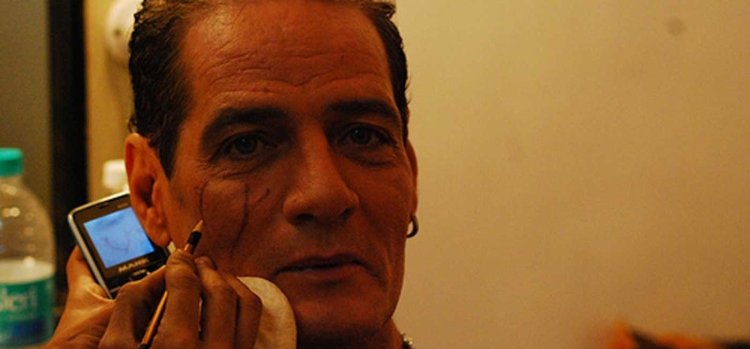 People found him dead at a nursing center around Vasai on May 18th, 2012. Actor Sanjay Dutt once revealed that Gavin was the one to introduce him to bodybuilding that he can reach the present position. In spite of his passion coming along his years-old acting career, all of the representatives from B-town at that time were absent on his funeral, which left him in loneliness and despair. How hurtful it was!
4. Bharat Bhushan
The Bollywood veteran actor deserves everyone's admiration and tributes for his intense contribution to the film industry. Apart from being an actor, he was also best known for his scriptwriting and producing as well. But since the appearance of colored films, a big downfall dropped into his acting career. Realizing the cruel fact, Bharat had to save himself by accepting older roles. Nonetheless, he still failed to get back to the starlight of an actor.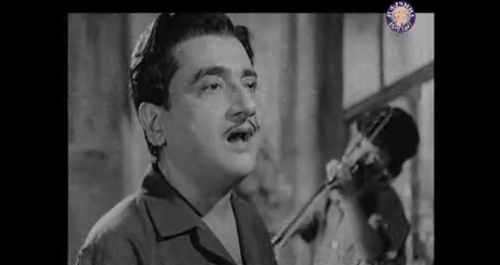 After his continuous failure in his career, he fell into a gambling addiction and lost many things. You couldn't imagine that all of his cars and rare book libraries were sold to solve his financial crisis. He even used his remaining savings to survive but his last days of life sank into poverty.
5. A.K. Hangal
Mastering a huge asset of hit films over the years, A.K. Hangal was thought to own a huge property, too. But the hurtful fact is that the King of theater didn't have enough money to receive treatment when he got old. When he was 50, with the encouragement from actors Kaifi Azmi and Balraj Sahni, he stepped into Bollywood. Working in over 225 different films throughout his life, however, he lacked a lot of money to spend for the last days.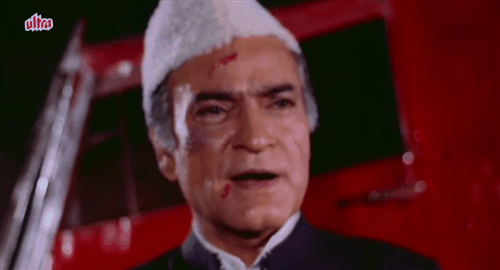 Even megastar Amitabh Bachchan had to give A.K. Hangal 20 lakhs to get treatment. He used to believe in the local government to take care of the senior citizens. When he was alive, he often opened up and criticized when some big stars caused the delays. At the age of 97, he left his life in the past with a badly-attended cremation.
6. Chandra Mohan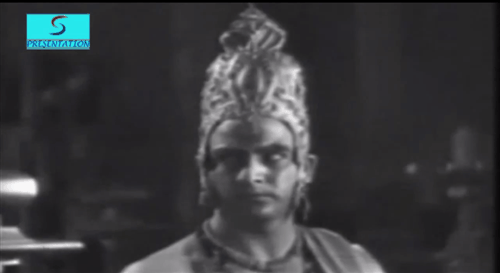 One of the inspirational phenomena in B-town between the 30s and 40s, Chandra was well-known for his fierce eyes and strong voice. When making the blockbuster Mughal-E-Azam, the director had chosen Chandra initially. But unfortunately, after shooting for some scenes, he was found dead when he was 44. Because of wasting money on alcohol and gambling, he passed away without any penny in the pocket.
7. Bhagwan Dada
Indian film industry brings a lot of ups and downs to the life of an actor including Bhagwan Dada. Not only an actor, but he was also a director deserving high appreciation from everyone. Firstly, he had been wealthy when owning a garage of 7 different cars and an enormous bungalow with 25 bedrooms. Ironically, his flops over flops requested him to sell everything and then moved to live with his family in Dadar.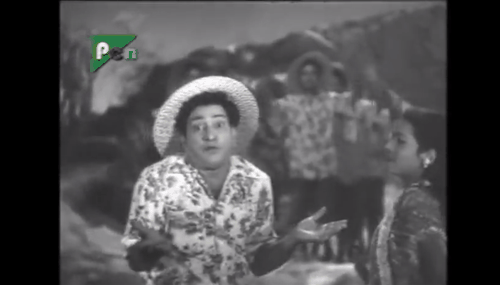 Tiredness led an escape for him from movies and he resigned. Right after the downpour of wealth stayed on him, it was also the time many of his social friends disappeared, too. Only Johny Lever, Sunil Dutt, Dilip Kumar, and Om Prakash went on visiting him. In 2002, he bought the farm and was forgotten virtually.
Grabbing all the finest notion and also suffering the worst demise, these above Bollywood actors who died in poverty and loneliness had gone under a harsh journey. On the other side of the world, we wish them would rest in peace and hope that the future generation will once remember their contributions to the success of Bollywood now.
>>> Read more on Starbiz: Top 10 Richest Bollywood Actors with Staggering Net Worth