India's Popular Reality Show "Kaun Banega Crorepati 11" Registration Begins
Vaishnavi Gavankar |May 03, 2019
The legendary Bollywood actor Mr. Amitabh Bachchan is back on the television with the "Kaun Banega Crorepati" eleventh season.
Kaun Banega Crorepati is the most celebrated Indian reality show which is based on general knowledge information. The format of the game is familiar with the British television game show Who wants to be a billionaire? The legendary film star of Bollywood Mr. Amitabh Bachchan is hosting the show from the last seventeen years.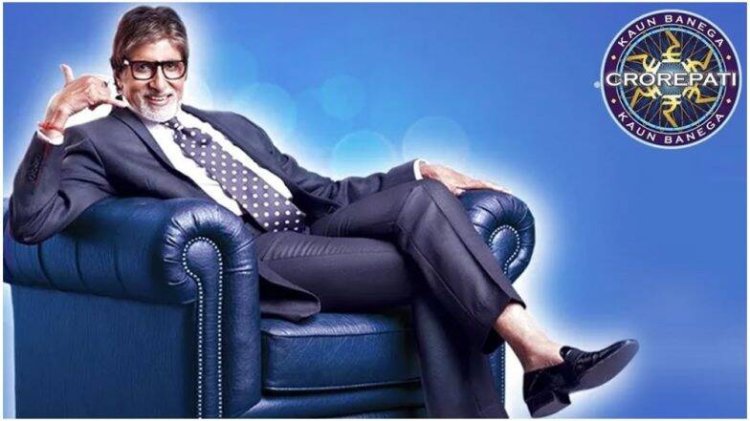 Kaun Banega Crorepati will be back in August. The registration process of Kaun Banega Crorepati starts with the quiz contest and eligibility test. After the test, selected candidates will be brought to the studio to play the online "fastest finger first" test. After determining the winner of "fastest finger first," they would join the host of the show in the "hot seat" to continue the game of multiple choice questions. According to the report of an entertainment portal, Kaun Banega Crorepati eleventh season will be on-air from the eleventh August on its regular time at 9 pm. Channel has decided to pull the plug on television serial "ladies special" that airs at 9.30 pm as the show failed to increase the rating. The legend of Bollywood Mr. Amitabh Bachchan made his first appearance on the television with his most famous Indian reality show Kaun Banega Crorepati in 2000. He is the inevitable part of the show since last seventeen years except for the third edition which was hosted by the "King Khan" Shahrukh Khan. The registration of Kaun Banega Crorepati has started and received a good response from the audience. A month back, the host of the show Mr. Amitabh Bachchan posted in his blog, he said "So preparation for KBC starts, and here we are running into introductions, system, learning new inputs, rehearsing, getting ready for another year. It's 2019, and it all began in 2000. Nineteen years and a gap of two years when it did not happen for me but 17 years is the lifetime and lifetime that was given a lifeline to you".