Manchester City Star Sergio Aguero Became Fastest-Growing Twitch Streamer & Here's His Secret!
Hanima Anand |Jun 17, 2020
The lockdown has given this Manchester City football star opportunities to try another job. Surprisingly, Sergio quickly gathers over 1 million followers because he can ring Lionel Messi anytime!
Game streaming on Twitch is becoming more and more popular during the coronavirus pandemic when everyone is requested to stay at home, including superstars from Manchester City. And Sergio Aguero has jumped at this chance to become a Twitch streamer to earn some income outside football fields.
Though his gaming skills have nothing impressive, Sergio or now Kun Aguero quickly rose to one of the most famous streamers at this moment with over 1 million followers in a very short time. Does his spotlight in soccer help? – Not really!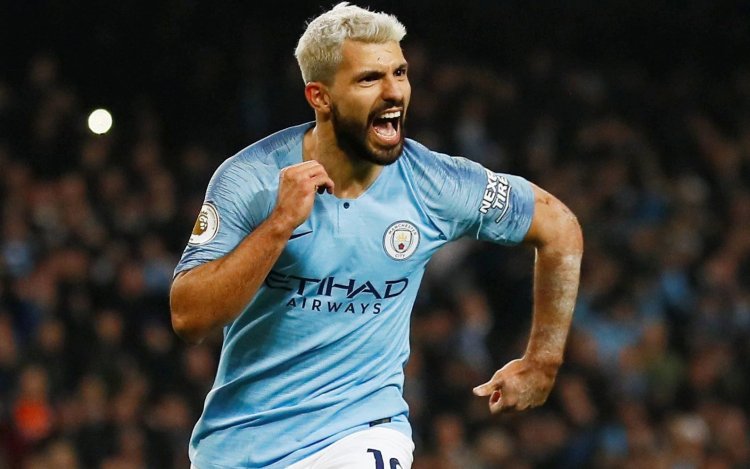 Sergio Aguero has a knack for game streaming?
As mentioned above, this Manchester City football star doesn't have any special gaming skills.
He often stream his games in FIFA (of course), GTA and Valorant among some others. However, he is just like any normal game player whose skills are not impressive enough to become a professional game streamer. What makes Sergio Aguero channel popular first comes from his name, as a soccer star, but this may not be able to detain viewers for long. Next is his surprising humour.
On the field, people don't hear him talk but here, they are taken aback by his communication skills. Having said that, this is not his No.1 weapon to compete with many streamers out there. Turns out Lionel Messi is his Ace!
Yes, you heard that right. Lionel Messi is the secret that boosts Sergio to the top highest-growing Twitch streamers with over 1 million followers and over 1.5 viewer hours.
Sergio is a clever guy. He is sensible switching to game streaming while not playing soccer, and he is also intelligent enough to realize the attraction of Leo Messi, his close friend. During a session, Sergio called Leo Messi at 9 a.m and talked about some random things surrounding their daily life. They also discussed Sergio's birthday this year. The duo talked as any conversation of two close friends, which hooks views from thousands of users.
Leo Messi is one of the most popular athletes of all time, so hearing his voice on phone can draw countless fans to Sergio's streaming session.
As for Messi, he was unaware of Sergio's intention, using his name to increase the number of his followers on Twitch.
Anyway, Sergio Aguero is a smart guy and hard-working person who is trying his best to generate income during this rough time. Should you want to see him playing games or calling Messi for some talk, subscribe to Sergio's channel here!
>>> Read more on Starbiz: Youtuber CarryMinati Income That Makes Jaws Drop: Net Worth, Cars, House And Lifestyle