Everything About Sophie Turner – Game Of Thrones Star & Priyanka Chopra's Sister-In-Law
Hanima Anand |Jul 28, 2020
Sophie Turner and Joe Jonas just welcomed their first child together. In this post is everything you should know about this Game of Throne star, who is also sister-in-law of PeeCee.
Sophie Turner or full name Sophie Belinda Jonas is a young English actress. She is just 24 years old but has long been well-known for her role as Sansa Stark in the popular TV series Game of Thrones since 2011. Sophie Turner was born in a non-cinematic family in Northampton, England. She revealed her talent at acting at a very young age. She has been a member of the Playbox Theatre Company for 21 years, which means she started performing on stage at 3. Sophie Turner was cast for Game of Thrones when she was 13 years old. She needed a tutor for her Sansa Stark roles till she reached the age of 16. Thanks to this successful series, Sophie Turner was nominated as Best Performance in a TV Series for Supporting Young Actress.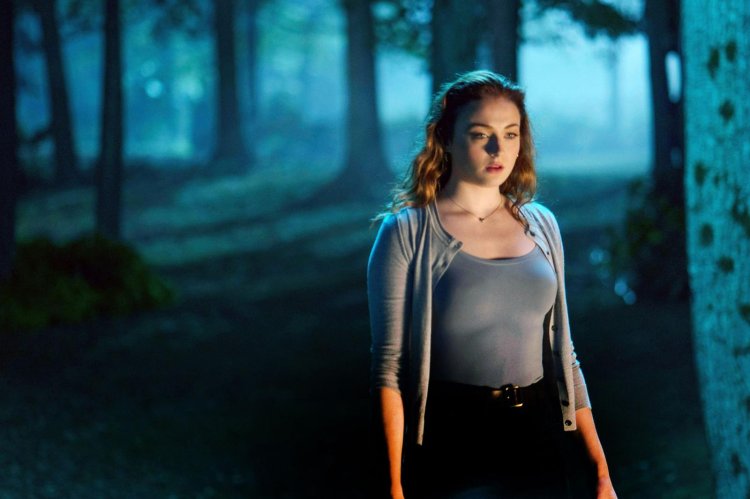 After Games of Thrones, Sophie joined her first movie Another Me in 2013 in which she played the lead role of doppelganger Fay Delussey and Lila Delussey. Other projects that Sophie Turner has participated in can be named as The Thirteenth Tale (2013), Barely Lethal (2013), Survive (2019) and Dark Phoenix (2019). However, none of these series or movies earn her such reputation as the HBO fantasy TV series. Sophie Turner played the role of Sansa Stark in 59 episodes from 2011 to 2019. Turner met Joe Jonas 4 years ago when Joe was 26 years old. The two reportedly loved each other at first sight but decided to keep their relationship private. The couple had enjoyed great romance in privacy before they announced their marriage in 2019 in Las Vegas and France. In a sharing to the press, the young starlet said she and Joe had a lot of mutual friends who had tried to introduce them to each other for a long time. After a while of following her Instagram, Joe Jonas sent a message to her on Instagram all of a sudden. And they usually chatted with each other since then, before having a face-to-face conversation in London.
Right when she saw him, she knew this was unique. She said that she worried Joe would be a catfish, or he wasn't the one who messaged her in the very beginning, so she brought some friends as backups. Turned out it was so easy for her and him as well, and they quickly went on tour with each other. People saw the couple cuddled and kissed several months after that but it wasn't until 2017 that they first posted about each other on Instagram.
In October 2017, Sophie Turner wrote on her post 'I said Yes' while posting a photo of her hand with the diamond engagement ring. In 2018, Turner met family of Joe Jonas at Christmas with both Nick Jonas and Priyanka Chopra attendance. The extended family seemed very happy while being hosted by their future-in-law. Sophie Turner and Joe Jonas got married on May 1, 2019 in Las Vegas. Their second wedding took place in France one month after. Nick Jonas and PeeCee also joined the event. Priyanka was even seen tearing up in Joe and Turner wedding. >>> Read more: Inside Sophie Turner & Joe Jonas Honeymoon In The Maldives: It's All About Luxury and Relaxation!
The couple reported to be expecting their first child in February and yesterday, Sophie Turner gave birth to their daughter named Willa in Los Angeles. Talking about Priyanka Chopra, her sister-in-law, Sophie Turner said she was amazed at how nice and famous PeeCee is. She said that she felt lucky when having such an in-law to talk about so many topics. Sophie Turner told in an interview that Priyanka was really cool and she had to remind herself that her sister-in-law had a 20-year career in the Bollywood industry already. She realized how famous PeeCee was when attending the wedding of Nick Jonas and Priyanka Chopra in India. Her family was treated like royal as people worship PeeCee here. Sophie Turner and Priyanka Chopra could be seen getting along with each other. The duo were snapped in many common photos in really happy manners. Recently Sophie Turner isn't seen much on screen after she expects Willia. With the birth of her first daughter as well as her family-oriented character, it's probably a long time before we can see this starlet in movies again.
Starbiz.com will update her upcoming movies in the near future if have.
>>> Related post: Game Of Thrones: Sophie Turner's Shocking Mental Health Issues Leave Fans Heartbroken