Top 10 Hottest Victoria's Secret Model Of All Time: Adriana Lima - Indian Angel Shaking Up The Fashion World
Mina Muzumdar |Sep 10, 2019
With 20 years in the fashion industry and 19 times walked down Victoria's Secret runway, Adriana Lima reigned the number one position in Top 10 Hottest Victoria's Secret Model Of All Time and also one of the most successful models in history.
20 years in the fashion industry, Adriana Lima had walked Victoria's Secret runway 19 times and only missed one time when she was pregnant. In her modelling career spanning two decades, the model who stated that she is of Indigenous, Swiss, African, and West Indian ancestry not only made her to the first position in Top 10 Hottest Victoria's Secret Model Of All Time but also had shaken up the whole fashion world.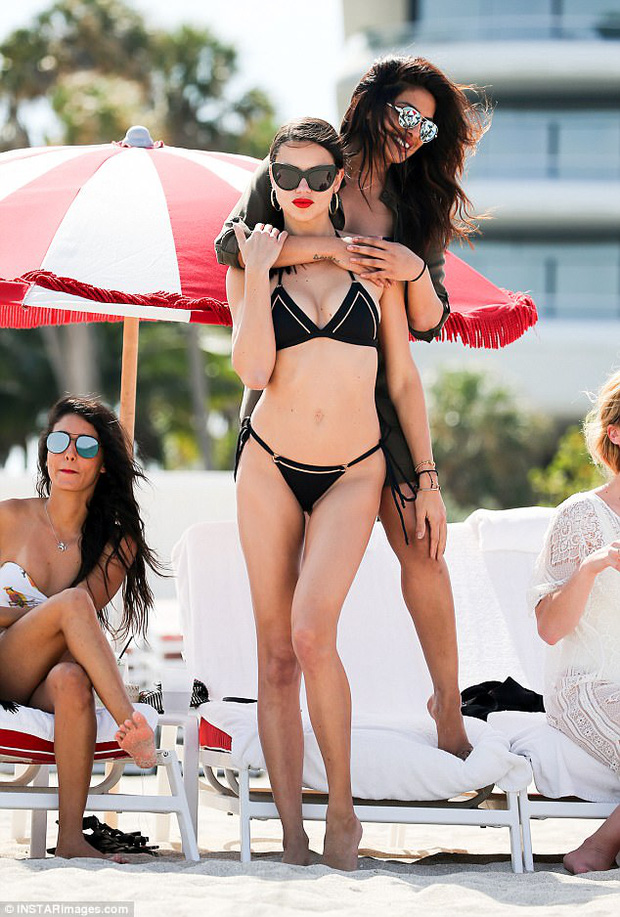 With Victoria's Secret montage tribute show for the Indian root model last year, Adriana Lima officially farewell her modelling career. Chasing away tears, the moment she stepped out for the show's curtain drop, the crowd stood up and welcomed her with a great roar of applause.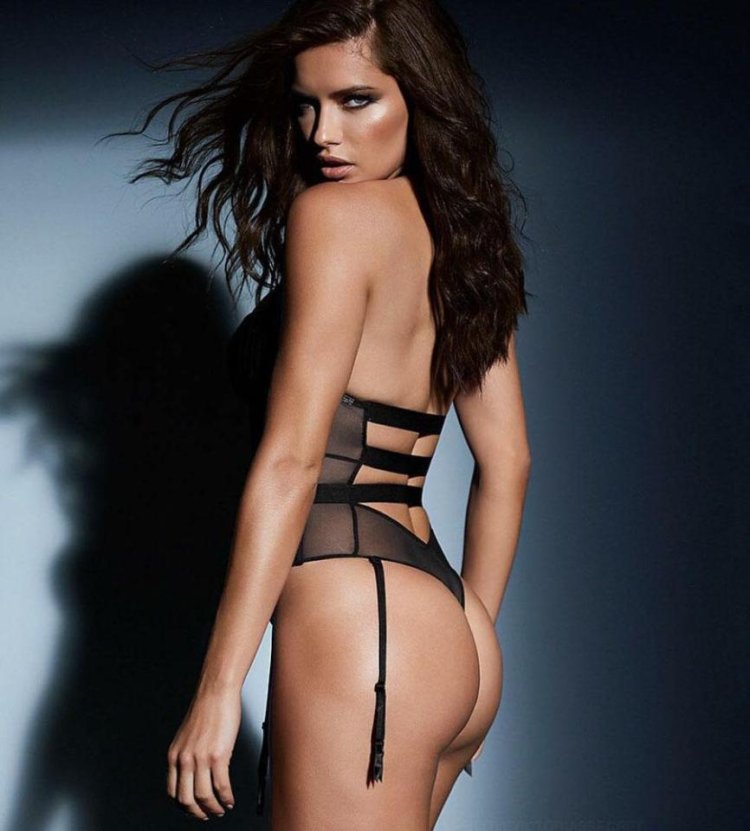 Here are Adrian Lima's most memorable moments over the year. Take a look!
1994: She found her footing in the modelling world
At the age of 13, the young model from Brazil first singed for a modelling competition but at that time she was only recognized as a promising face. Two years later, Adriana Lima came back in "Ford Supermodel of the World Contest" and won first runner-up that took wings her amazing career.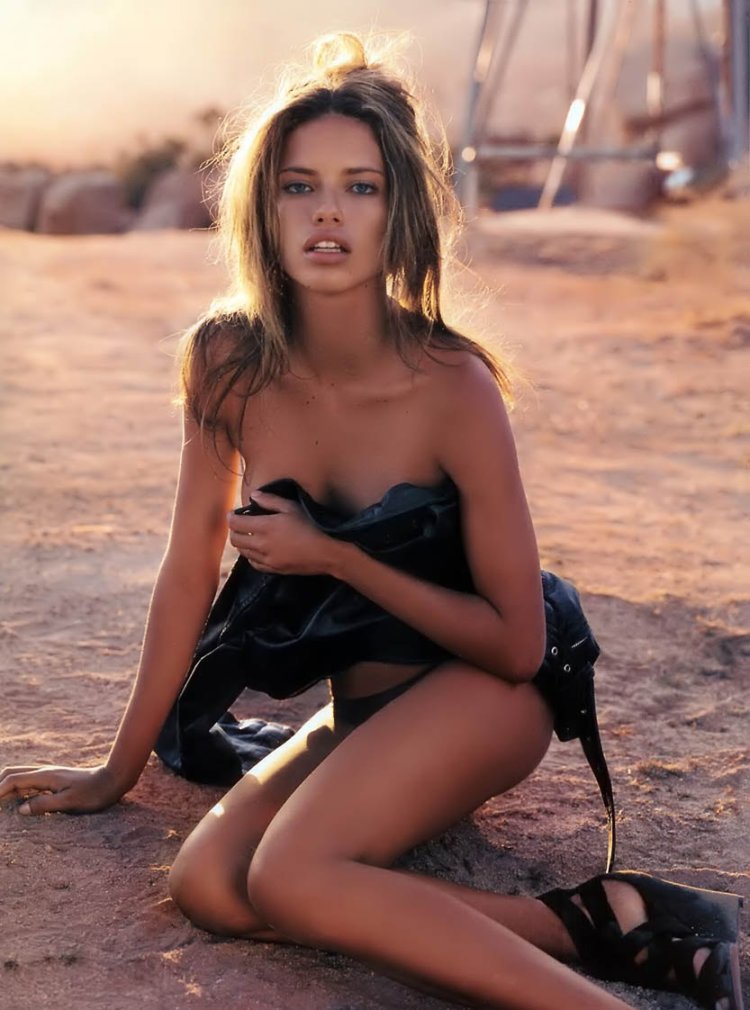 1998: She appeared in a number of magazine covers
As she moved to New York to pursue her dream, the model built her reputation from the ground up, brick by brick. 1998 she first appeared in Marie Claire's magazine cover, the most iconic fashion publications at that time. Soon after, Vogue, Gioiello, Vogue Brazil also tasked the model as their cover star.
1999: Adriana Lima's first Victoria's Secret show
With her ravishing beauty, it didn't take long for her to get noticed from the world's biggest lingerie brand. At the age of 18, she walked down the runway beside biggest star in the modelling industry like Tyra Bank, Heidi Klum.
2000: Adriana Lima signed to Victoria's Secret as their official Angel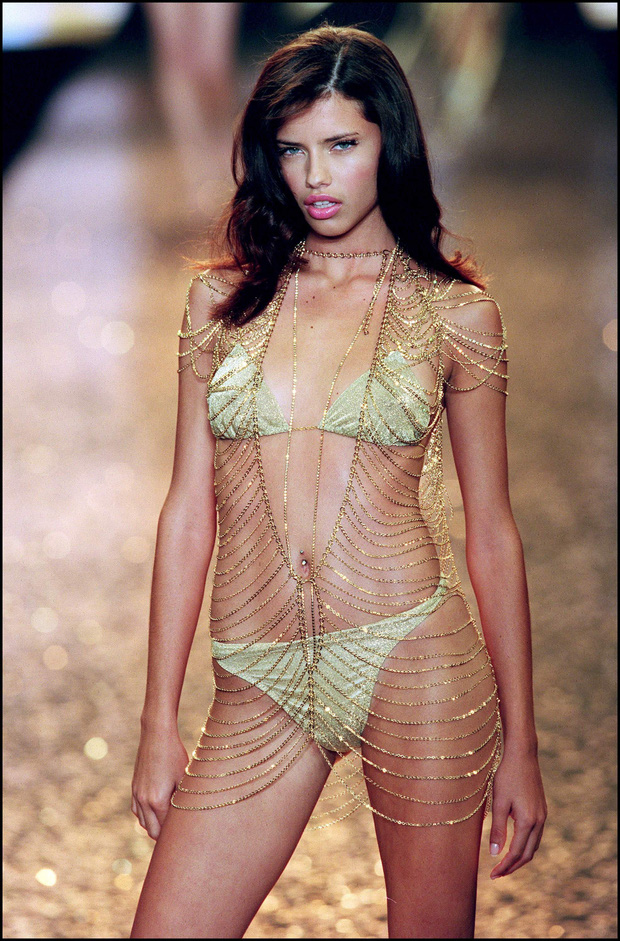 2001: The beauty was chosen to be the showstopper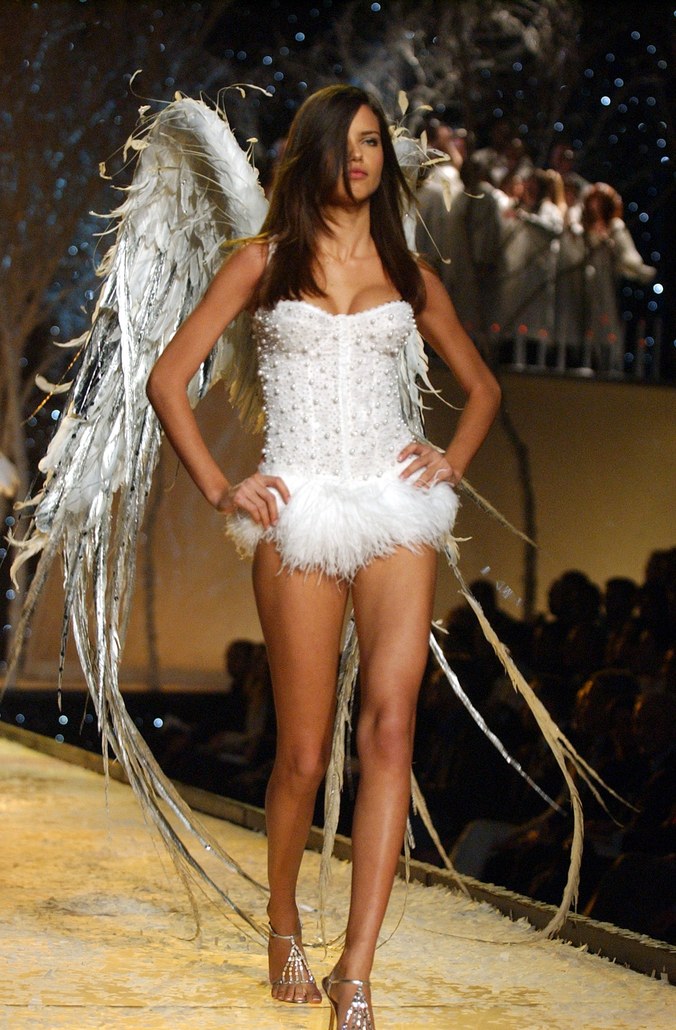 2002: Adriana Lima went bold in the rose embroidered design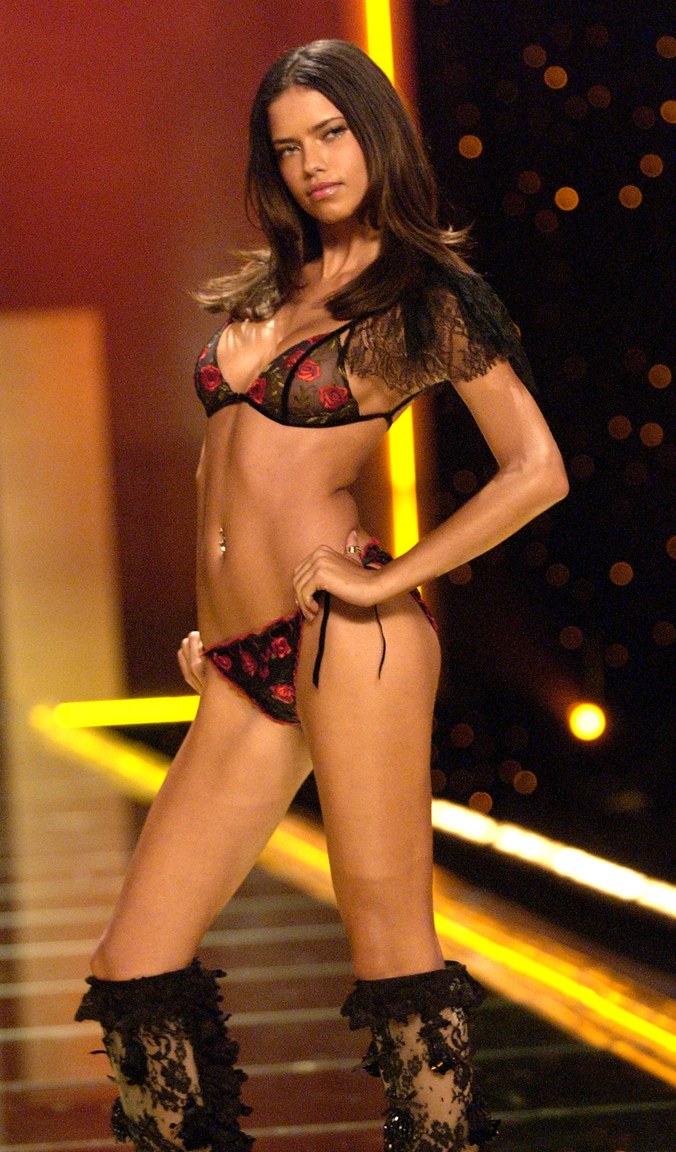 2003: The model won around of applause with her perfect charming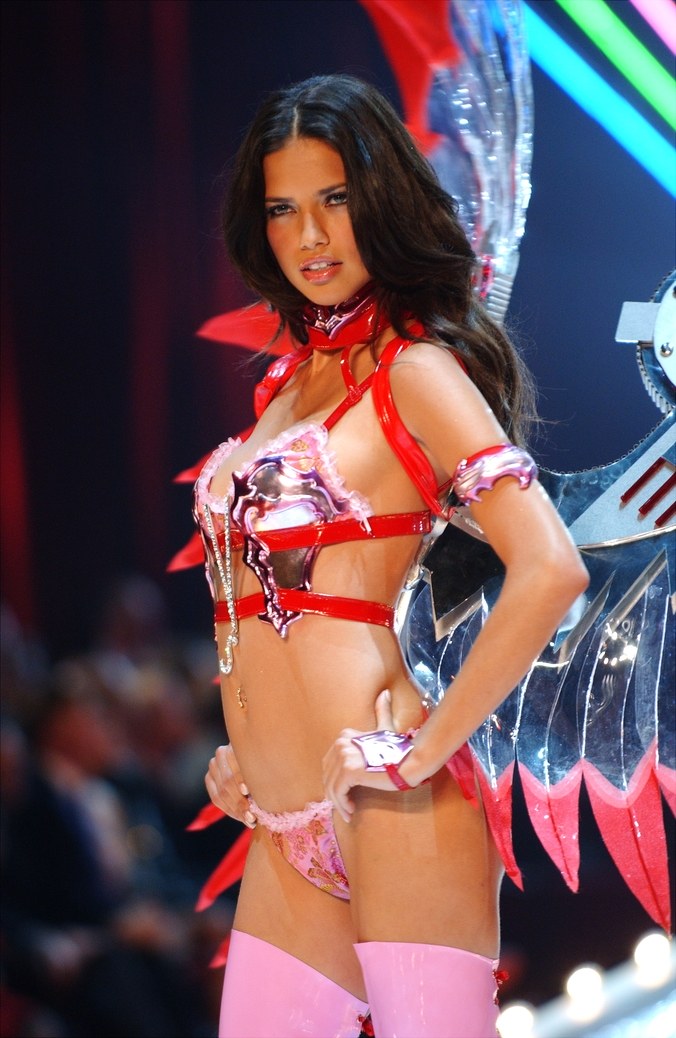 2005: One of Adriana Lima showed off her striking beauty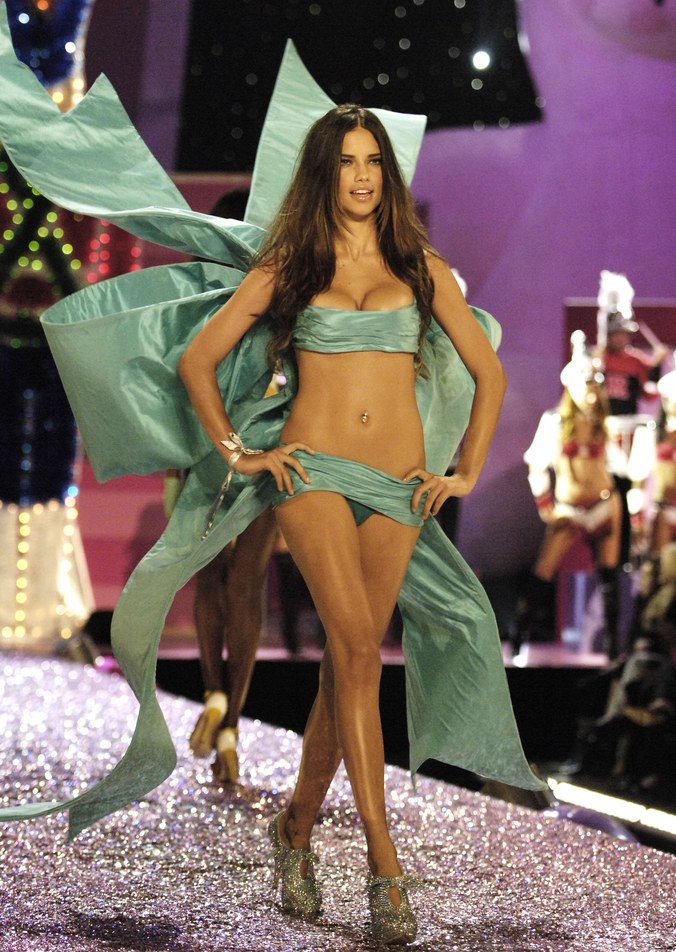 2006: At the age of 25, she shined at Victoria's Secret show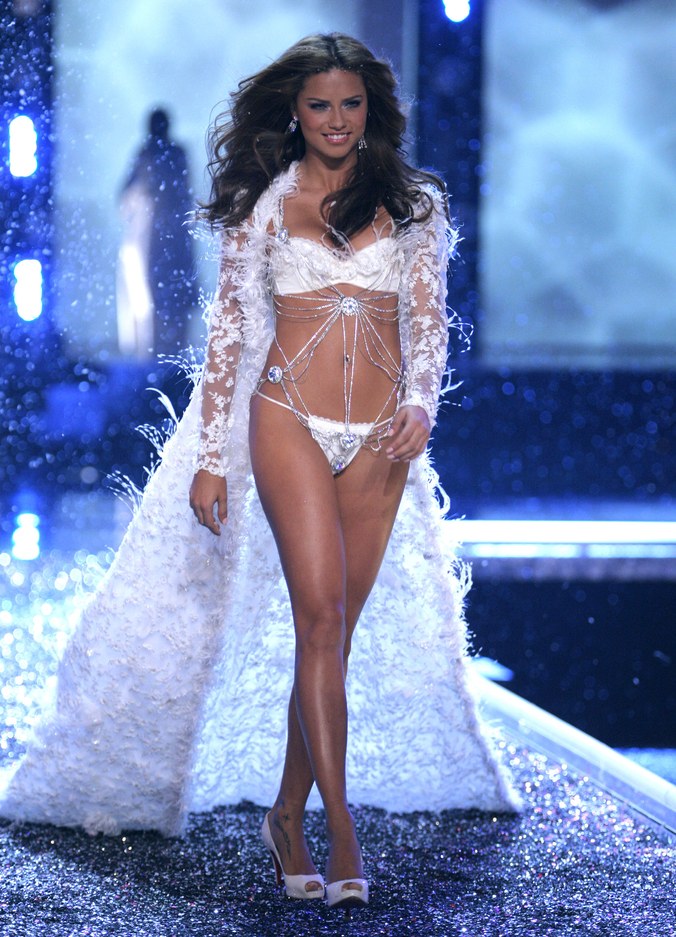 2007: In this Candyland theme, Adriana Lima could take anyone breath away with her charming smile 2008: Victoria's Secret tasked her displaying the exclusive "Fantasy Bra" which made from 3.575 black diamond, 117 white diamond and 34 rubies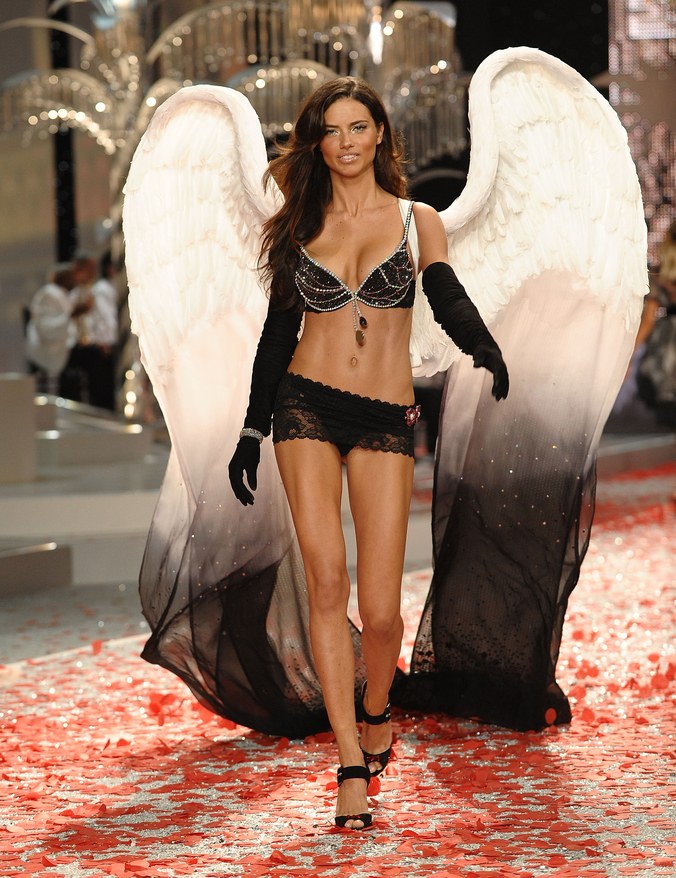 2010: After giving birth to her first daughter, Adriana Lima came back to the runway with an amazing toned body
She again wore the most expensive design that took 1.500 hours to make from 3000 white diamond, sapphire, topaz and white gold.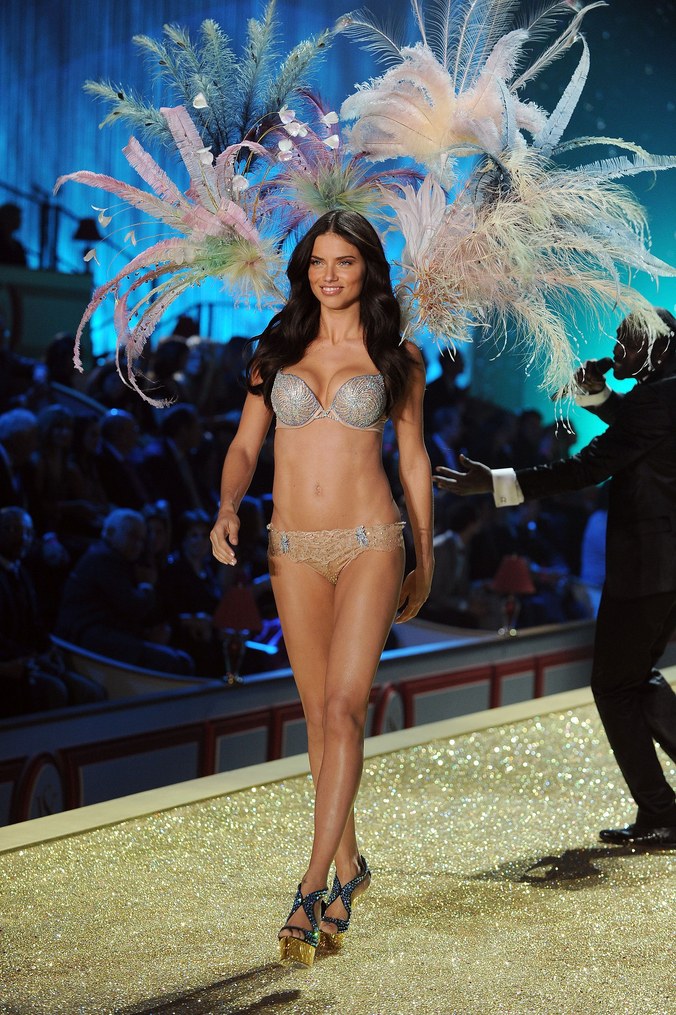 2011 She embodied Victoria's Secret angel

2012: Adriana again shocked everyone with her killer curves at Victoria's Secret show in 2012 four months after giving birth to her second daughter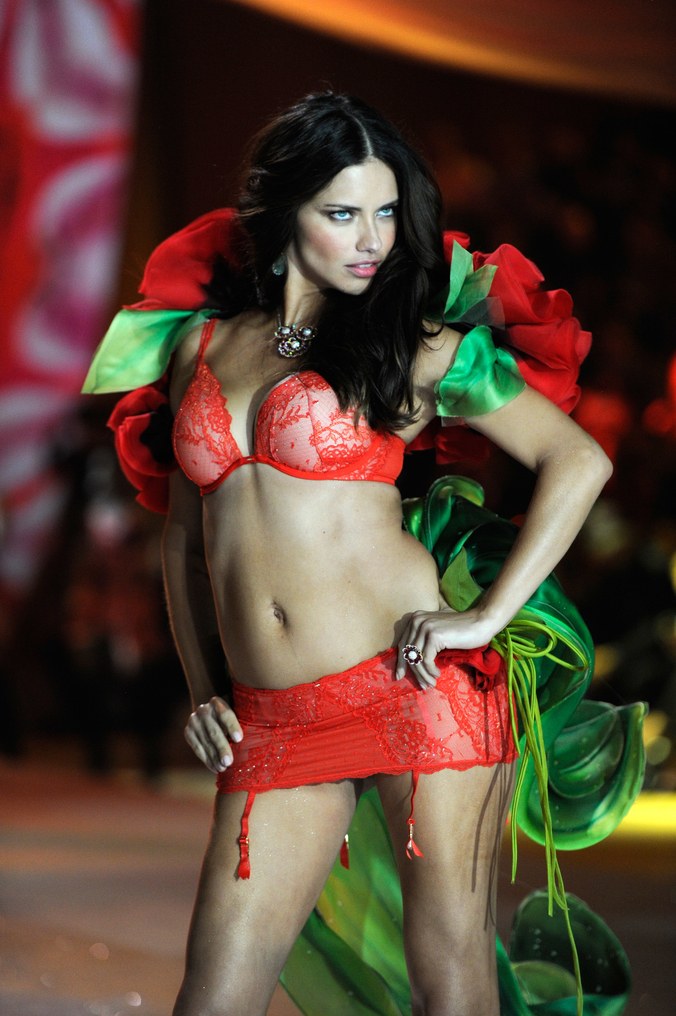 2013: She never ceases to amaze people with her drop-dead gorgeous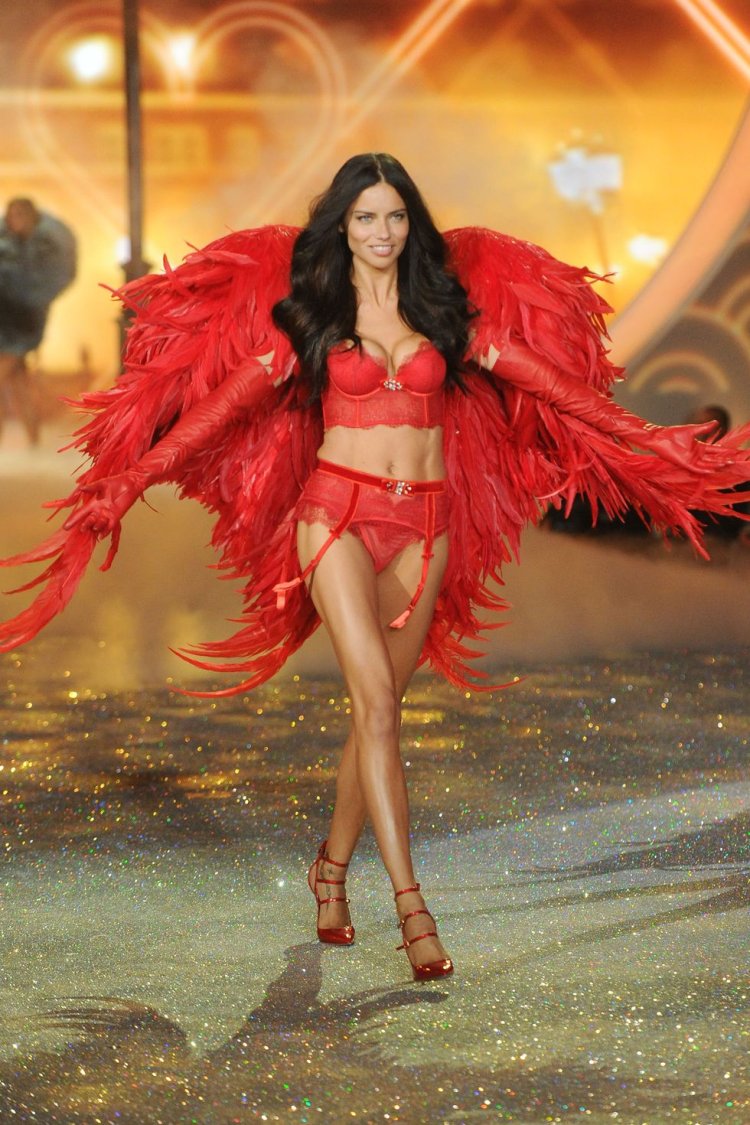 2014: The historic show at Victoria's Secret as the brand introduces two "Fantasy Bra" and again they put faith in Adriana Lima to display the expensive ensemble
The model also marked herself as the most desirable model in the Top 10 Hottest Victoria's Secret Model Of All Time.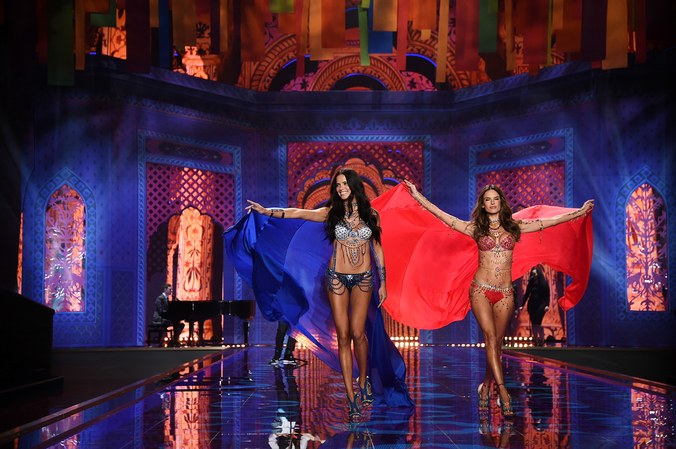 2015
"I don't wake up every morning feeling like I'm going to conquer the day. Sometimes, I don't feel like travelling for work and leaving my daughters, or going to the gym, or having a camera in my face when I'm not feeling my best. I really just find the strength to push through for myself and to show my two girls, who will become women one day, that giving up is not an option", she said.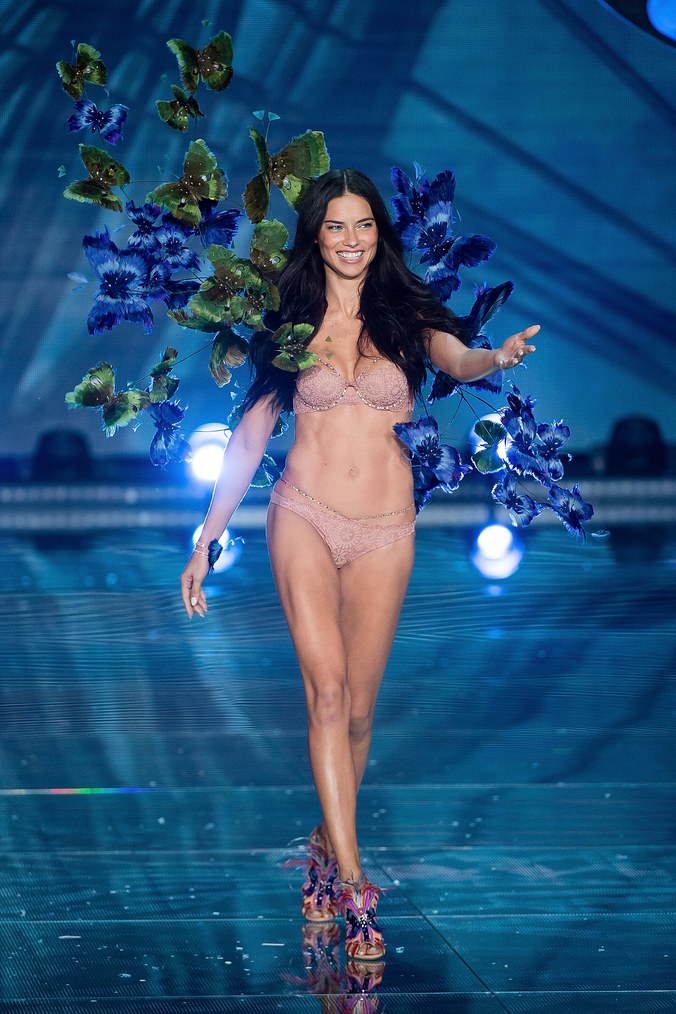 2016: Adriana Lima proves she is an ageless beauty as her seventeenth at Victoria's Secret

2017: One year before her last show

2018: The model broke into tears in her last show in 2018

Though her chapter with Victoria's Secret had come to an end, surely she isn't out of the spotlight yet. And whatever she does, this Angel will be ready to soar.
"To the women reading this article, I would say, 'You are magical queens; everything you want and desire can be yours if you just remain true to yourself.' To myself I would say, 'You've got this,'" Adriana Lima said.