#HappyBirthdayArjunKapoor: Here Is The Reason Why Arjun Never Talked To Stepmom Sridevi
Vaishnavi Gavankar |Jun 26, 2019
"Sridevi was nothing more than my father's second wife to me", said the Bollywood actor Arjun Kapoor.
Arjun Kapoor had been the talk of the town since his alleged relationship with Malaika Arora. But his estranged relationship with his half mother Sridevi was also a hot topic during Sridevi's untimely demise. The whole world was keen to know how Arjun Kapoor would further take this relationship.
The two main looked upon questions were: Will he treat his half-sisters Janhvi and Khushi Kapoor equal or will the troubled status of Kapoor family continue even after Sridevi's demise? Apparently, there are certain reasons which led to the seer abomination and loathe he had for Sridevi. Here are some of them.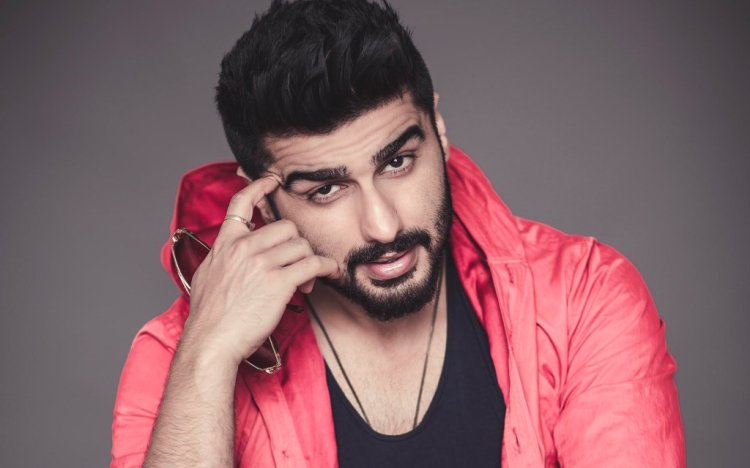 The 1997 Showdown Between Sridevi And Boney Kapoor Where Arjun Kapoor Was Also Involved Boney Kapoor was married to Mona Shourie Kapoor (Arjun's mother) then. It was during this period when the news of an alleged relationship between Boney Kapoor and Sridevi was afresh. Mona was married to Boney at the very early age of 19. So it came as a shocker for her when she found out that her husband was in a relationship with someone else and the entire matter got out of her hands as Sridevi already had a kid. It irked Sridevi when the media and all the people around her termed their marriage as illegal and categorized her as just a mistress. There were many interviews by Mona where she mentioned the same. This made Sridevi a lot more uncomfortable. But Boney was close to both of his kids and he decided to take out the children and Mona out for an outing. This irritated Sridevi to such an extent that she started abusing Boney verbally. All this happened when Arjun was present there. And making the entire quarrel worse Mona's mother Sattee Shourie came out in public and had a verbal spat with Sridevi. It was such a heated argument that Sattee even attempted to physically assault the glamorous actress. But later when Arjun grew up to become an actor, he said in an interview that his mother taught him never to disrespect anyone and to hold any grudges with his other family. 
Boney Kapoor's marriage with Sridevi
Things got worse when Boney Kapoor decided to move out of his house and get married to Sridevi. Arjun, his sister, and his mother were all of a sudden left stranded by the famous Bollywood producer and this was the time when Boney Kapoor's family (Arjun's paternal grandparents) backed Mona and her two kids. They asked her to stay at their home and thus Mona, Arjun and her younger sister stayed back at their paternal home. Arjun grew up with this grudge ballooning inside him and later on in an interview he blamed Sridevi for his parent's divorce and the painful childhood days that he was forced to go through. When talking about his equation with Sridevi he said that she was nothing more than his father's second wife to him and as he rarely meets them the relation doesn't exist at all. 
Untimely Demise Of His Mother Mona Kapoor
Just before the release of his first film Ishaqzaade, his mom Mona Kapoor succumbed to multiple organ failure after battling with cancer and hypertension. Arjun was shattered to pieces with this incident and had a tough time managing with his personal and professional life.
The movie went on to become a critical success and the actor thanked his full sister Anshula for standing beside him in all the downfalls like a rock. In another interview, the actor had also mentioned that his dad was around him for at least 11 years but for a girl who was growing up, never got a glimpse of her dad. All this fuelled the grudge making the relationship with his stepmother more complicated and sour. 
Sridevi's Death And The Display Of Real Character
Bollywood was shocked by their roots with the untimely demise of Sridevi. No one expected Arjun Kapoor to stand by his dad when the time demanded it. He too was at first reluctant but he followed his heart, thanks to his sister Anshula and his aunt Archana Shourie who advised him to follow his heart. He not only became the backbone of the Kapoor family but left an example for many to follow. Talking about the same in an interview with the entertainment site SpotboyE, he said, "I understand what you are saying. But I couldn't keep thinking about what people would think of me. I did what I felt was right. If I had collected too much opinion, it would have been just manipulative and without any emotions. The only person I called was my mausi (Archana Shourie). And she supported me, she said to follow my heart. And yes I spoke to Anshula also". The Gunday actor said that he wants to be a supportive brother and an understanding son not only in the time of crisis but also anytime in the future. When Janhvi's debut movie Dhadak was launching its trailer, Arjun went on to post an emotional and supportive message for his sister on Instagram.
The actor wrote, "Tomorrow you will be part of the audience forever @janhvikapoor cause your trailer comes out... Firstly, sorry I'm not there in Mumbai but I'm by your side, don't worry. I just wanted you to know this profession is amazing if you work hard, be honest, learn to take the accolades with the brickbats, respect opinions, yet follow your own path & instinct. It's not gonna be easy but I know you're ready for all the madness that will ensue. All the best for #dhadak! I'm certain my friends @shashankkhaitan & @karanjohar have presented you & @ishaan95 as the modern Romeo & Juliet with elan !!!" Seems like with time the relationship is all set to be healed and with such a development Boney Kapoor will finally sense some fresh air of calmness after all the ruckus. The actor is turning 34 years old and reportedly he is all set to celebrate his birthday with Malaika Arora in a mini vacation in New York. The couple was spotted together at the airport together leaving for the flight. On the work front, Arjun Kapoor starring Sandeep Aur Pinky Faraar will be announcing its release soon. The film is directed by the much-acclaimed director Dibakar Banerjee. The film will see the reunion of on-screen couples Arjun Kapoor and Parineeti Chopra once again. The film is under post production which was earlier set to release by March 1, 2019. 
>>> Suggested post:
Arjun Kapoor And Kareena Kapoor Relation - Too Far To Be Called Cousins
Half Girlfriend Full Movie Download & Story Behind Sushant's Replacement By Arjun Kapoor