Unmarried Actresses Over 40 Of Bollywood & Hollywood: Thriving Without A Spouse
Salena Harshini |Nov 09, 2020
Without a commitment to anyone, these actresses are enjoying life while maintaining their status as top stars of the entertainment industry. See the free and thriving ladies here!
In the present day, ladies have proven that they are powerful just like any man and can be dependent on their own. A lot of Bollywood and Hollywood starlets are solid proof to that fact as they decided to not walk down the aisle yet still enjoy the most successful career and happy life. Here are unmarried actresses over 40 you may want to know:
Unmarried actresses over 40 in Bollywood
1. Sushmita Sen
From bagging the Miss Universe title with her charismatic personality, intelligence, and stunning smile to being a single mom of two children at a young age, Sushmita Sen is one of the most influential unmarried celebrities over 40. She is now in a relationship with young beau Rohman Shawl but whether they will actually get married is still unknown.
2. Nargis Fakhri
Nargis Fakhri, the Indian actress who works for Bollywood and Hollywood films, is also among the unmarried actresses over 40 years old. The Rockstar actress does not look like she is in her 40s at all and upon finding out about her real age, many are also surprised that she has yet got hitched.
3. Ekta Kapoor
The biggest name of the TV industry, Ekta Kapoor also does not follow any norm and break every stereotype with her statements. Speaking of marriage and children, Ekta Kapoor said,
 "All my friends, who were married are now unmarried. With the amount of divorces I have seen recently, I think I am the more patient one. At least, I waited for it. I definitely know one thing, that I want a child but marriage, I don't know."
>> Ekta Kapoor Kunal Kapoor Fact Check: Is Ekta Kapoor Married? Who Is Her Husband?
4. Tabu
Famous for featuring in many blockbusters, Tabu is the actress who fans have been waiting to have her wedding bells rung. However, her perspective on getting married is totally understandable. "I am open to everything. I believe in taking things the way they come. Frankly, the way I am currently, I just believe in taking life by its horns and asking it to come get me. I have stopped worrying or obsessing over marriage or anything that is going to happen tomorrow or day after. I think it is a pointless exercise. We never end up doing anything if we just sit around and keep obsessing. But yes, I'm most certainly open to marriage, children and a family".
5. Ameesha Patel
Ameesha Patel, known for her ageless look and steamy avatars, is also unmarried. Although she once said, "Find me a boy and I will get married," it seems that she still has not chosen any eligible bachelor for herself.
6. Tanishaa Mukerji
The younger sister of Kajol is recognized for her connection to Armaan Kohli and Uday Chopra more than her movies. Tanishaa Mukerji is now more than 40 years old and although she adores the chemistry of her sister and brother-in-law (Ajay Devgn), it seems that she still has not found the other piece for herself.
7. Divya Dutta
In case you would very like to see Divya Dutta walking down the aisle, there is still hope for you as she has not given up on the idea of marriage. The Badlapur actress shared,
"Yes, I most certainly will get married. I am the marriage material, the marrying types. I am just waiting for the right person, though I do believe that there is nothing like a perfect man."
8. Nagma
Nagma, who was an in-demand actress in the 90s, still stays single at the moment. At the age of 45, she is still committed to her happy single life and enjoys her successful career as an Indian politician.
9. Sakshi Tanwar
Starting her career with Kahaani Ghar Ghar Ki, the powerful starlet made her presence felt with blockbuster Dangal. However, she is also one of the unmarried actresses over 40 of Bollywood. Adopting a baby girl and named her Dityaa Tanwar, Sakshi Tanwar has been a single mother since the age of 46.
10. Asha Parekh
Asha Parekh, 78 years old this year, is also among the unmarried actresses over 40 of the town. Sharing about her decision to not find a partner throughout her life, the actress-director-producer said,
"I don't miss a companion. I'm not an introvert. I've friends and I talk to them. If marriage is not in your destiny, your spouse may leave you or he may die. And you may be left by yourself again. You come alone and you go alone. If you're not destined to have a husband, you won't have one". 
Unmarried Hollywood actresses over 40
1. Charlize Theron
The powerful actress, in spite of having been in multiple serious relationships, has been on her own for years. Not finding herself a partner, she is still thriving with an enviable career. As the mother of two adopted kids Jackson and August, she shared that she has never wanted to get married.
2. Angelina Jolie
The legendary stunner is famously single since her world-shaking split with Brad Pitt in 2016. Reportedly, she has said that she will never marry again. 3. Mariah Carey
The singer of All I Want For Christmas Is You were in two marriages but she now only enjoys flings with much-younger boyfriends.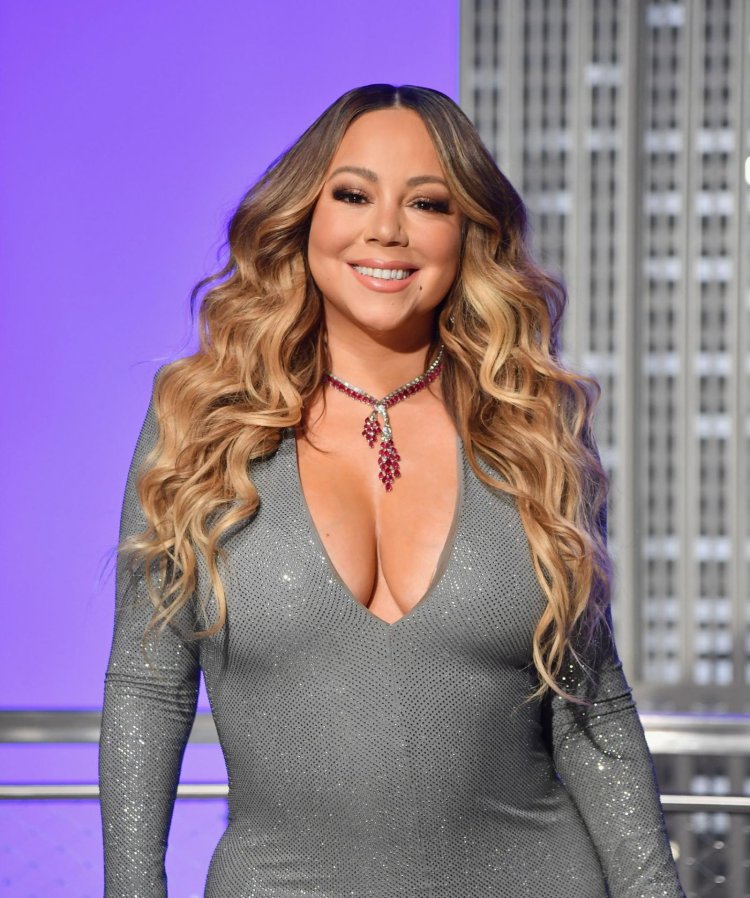 In 2019, she said that she dated only five men in her life but now this seems to have changed.
4. Jennifer Aniston
The Friends star had two failed marriages and after her relationship with Justin Theroux fell apart in 2017, she has reportedly been single. As one of the unmarried Hollywood actresses over 40, she said she is not dating and not really looking for a relationship either.
5. Tyra Banks
The 46-year-old supermodel is confidently single. Although Tyra Banks has been linked to several celebs, she remains totally private about her dating life. The businesswoman-singer-actress also stated that marriage is not a necessity in love.
6. Halle Berry
The beauty icon of Hollywood is also one of the unmarried actresses over 40. She is rumored to still stay single after three times of divorce. The Catwoman actress also shared on her Instagram that her past links have taught her to "find a confident man."
7. Mindy Kaling
The Indian-rooted actress has an on-and-off relationship with B.J. Novak and even has him as the godfather of her kid. However, she is assumed to be without a partner. Mindy Kaling, 41 years old, is known for her roles in The Office, Ocean's 8, Inside Out, among others.
>> Don't miss: Bollywood Actresses Who Are Happy Second Wife | Two Sisters In A Power Family Both Married Divorcees