Top 20 Bollywood Power Couples: Priyanka Chopra And Nick Jonas, "Forever Starts Here"
Harshini |Sep 21, 2019
Priyanka Chopra and Nick Jonas's story will redefine your idea of "love at first sight". Read these facts to know more about the Top 20 Bollywood Power Couples.
If you think "love at first sight" doesn't exist, you have definitely not known of Priyanka Chopra and Nick Jonas' love story. Jonas shouldn't take the blame for falling that quick for Chopra because who wouldn't be head over heels for the charismatic and beautiful actress? His passionate adoration is also reciprocated as Chopra is just deep in love with the singer like he is towards her.
Understand more about one of the Top 20 Bollywood Power Couples with these interesting and lesser-known facts right here.
1. They weren't dating when they appeared together at the 2017 Met Gala
Since their very first appearance on the red carpet of Met Gala in 2017, they have garnered attention and gossip for their relationship. People alleged that they were hooking up that time. However, what actually happened may not match the assumption. Different from most of other celebrities couples, PeeCee and Nick debuted their first carpet walk when they were not romantically involved, at least it was what they said.
To what Nick shared, it was "not a date" and it was only a casual appearance. Chopra also insisted the same while being quizzed about the rumour. On Jimmy Kimmel Live!, Priyanka denied when the host questioned whether they were dating. She responded by explaining, In another interview, the youngest of the Jonas Brothers band admitted that even though the dating rumours were wrong at the time, it started getting real and it was the beginning of the whirlwind relationship that turned them into husband and wife.
2. His love for her came thick and fast They started talking in 2016 via Twitter. At the after-party of the Vanity Fair Oscars in 2017, they came across each other. He said he even kneeled on one knee before the eyes of many people, telling Priyanka, After they went on the third date, the Jealous singer told his mother that he aspires to get married to Priyanka. He knew it was indeed a quick decision but he knows, she is his destiny.
3. He won her hearts despite her doubts in the start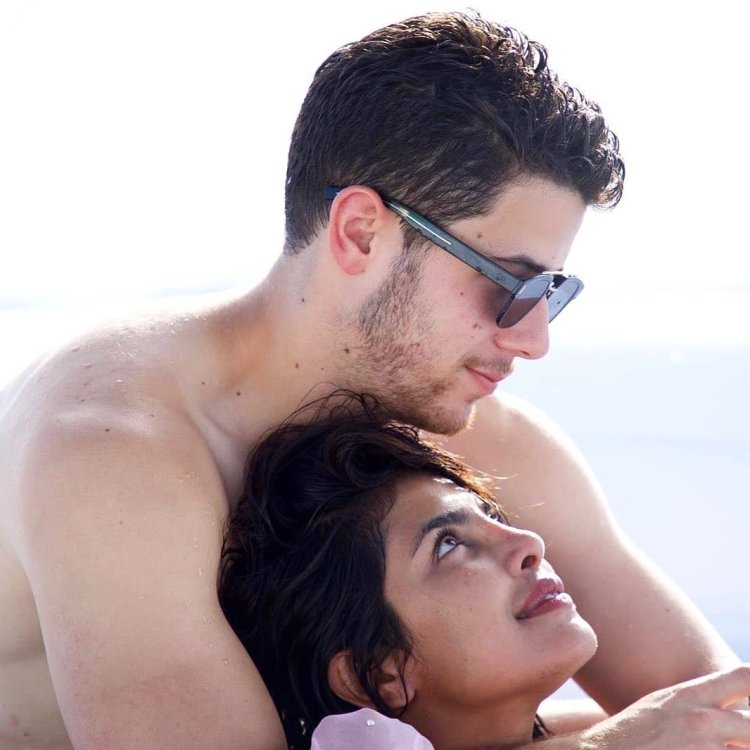 The two went to Crete, Greece for her birthday and it was the midnight of the day after they celebrated her 36 that he proposed to her. Again, he got down on one knee and said, Apparently, Priyanka Chopra didn't say a word for one minute. Regardless of her silence, Nick went on, "I'm going to put this ring on your finger now unless you have any objection."
And then, what we know is a big fat wedding that stirred the whole global media.
Talking to Tina Brown at the World Summit, PeeCee spilled the beans that when the two first met, she never thought she would be able to date someone that is so much younger than her. Their age gap counts 11 years. Only after they started going out that she realized he is different than what she thought. She said he is like an old man. According to her, the "Old Man Jonas" is "such an old soul, extremely smart, so good for me because he grounds me so much."
It is of possibility than his early-started career contributes to his maturity comparing to people of his age. It may be the reason why he stands the perfect match for Priyanka. Moreover, Nick Jonas is said to a thing for older women. Putting his dating history into consideration, it should certainly be the case…
4. She truly appreciates his respect for her values and cultures After sharing a load of snaps on Instagram showing their Mehendi celebration, Priyanka Chopra penned a note saying the importance of the Mehendi to an Indian woman in a wedding. She also shared how meaningful it was to her that Jonas acknowledged this. PeeCee also divulged that the idea to tie the knot in India was Nick's thought.
On the promotion for her Hollywood film Isn't It Romantic, she attended a famous American chat show. In the talking session with the host, she unveiled that initially, she intended to walk the aisle on a private island. But Nick suggested having the wedding held in India and it definitely altered her previous intention. PeeCee said, adding the detail that they talked about this while being in Mumbai.
She went on, As the talk kept on rolling, the Quantico beauty also opened up about adding her husband's last name to hers. She said she always wanted to do this as she felt they were becoming family. Priyanka confessed, "I'm a little traditional and old school like that, but I don't take away my identity. He gets added to who I am."
5. "Power couple" is not a meaningless phrase
Being the most attention-enticed couple of both Bollywood and Tinseltown, Nick Jonas and Priyanka Chopra are two romantic lovebirds and a couple of successful people. Nick Jonas is a multi-talented star as he finds success in both singing and acting. He is a member of famed band Jonas Brothers. For his solo, the singer has achieved three Platinum Singles as well as released plenty of highly-appreciated tracks.
He went famous at an early age in movies such as Camp Rock and kept on impressing with Les Miserables, Jumanji… He has a net worth of  $25 million.
On another hand, Priyanka is no less of talent as she can act and sing. She also crowned the title of Miss World in 2000.
She is recognized for her acting skills and charming aura. She has garnered a lot of honorable awards, including the Padma Shri award, given by President Pranab Mukherjee and Indian Government in 2016. She has a net worth of $28 Million.