Rhea Chakraborty Used Sushant's Debit And Credit Cards Shopping For The Past One Year, Including Her Europe Tour
Salena Harshini |Jul 22, 2020
Reports are rife that Rhea Chakraborty had used both Sushant's debit and credit cards on her shopping and even her Europe tour last year.
More than a month has passed by yet we still feel the conspicuous grief when mentioning our Dil Bechara star who had won hearts by his excellent way of bringing stories to life. Since the untimely incident, the entire industry has been going through a lot of blame games and conspiracy theories about who must take responsibility for Sushant's demise. His girlfriend, Rhea Chakraborty, is mostly facing trolls and endless blames. Check out what has been revealed by the police after questioning her. As per the reports on Orissa Post, over 30 people have been under Mumbai police's interrogations in the case of SSR's sudden death so far. Some surprising revelations have been out in the open from these questionings.
Last Friday, it was unveiled that Rhea Chakraborty had been spending the money of Sushant Singh Rajput for a year. After the reports hit the forefront, the police are looking further into the instances and evidence.
If the reports are true, the police have discovered new details on the bank account of Sushant Singh Rajput. It shows that Rhea Chakraborty was shopping for the last 11 months with SSR's debit and credit cards, frequently.
>> Police Investigating Rhea's Money Spending; Karan Johar Won't Get Involved In SSR Case Moreover, reports also revealed that Sushant had supported Reah Chakraborty's expenses for her Europe tour last year. Apart from that, Rhea also knew the password and PIN code of Sushant's debit and credit cards.
In fact, the actress used to hang out his credit and debit cards all the time, and they mostly remained with her. Investigation on Sushant Singh Rajput's social media accounts has also been carried out but to no avail. Dr. Kersi Chavda, Sushant's psychiatric doctor, has also been questioned by the police on Friday. According to reports, Sushant Singh Rajput's family, friends, maids, and Rhea Chakraborty might be called for questioning again.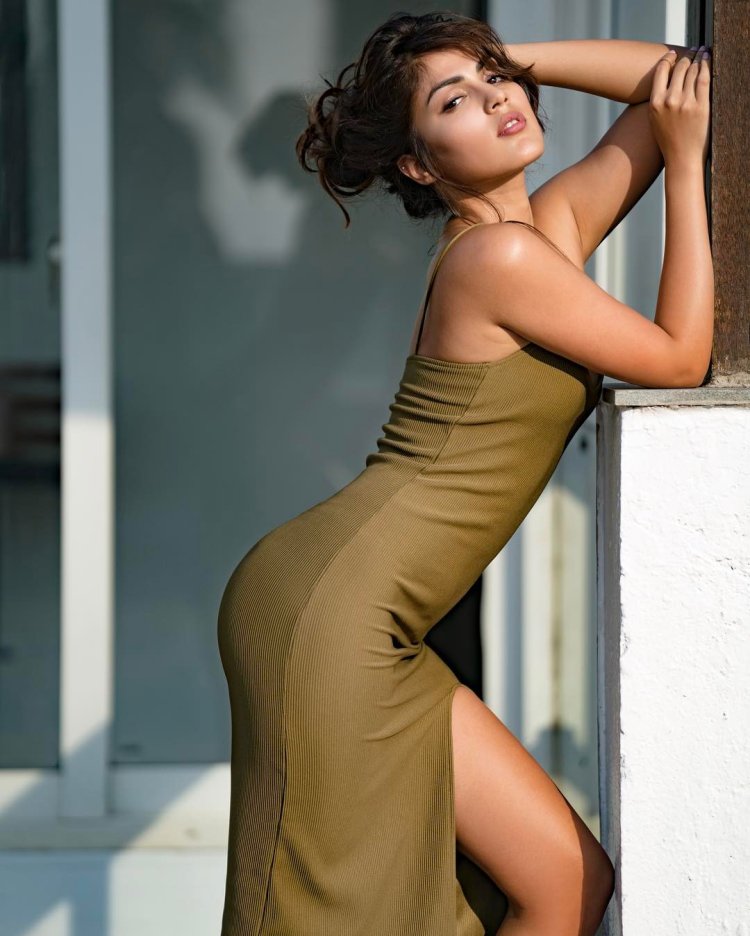 In the meantime, on 16 July 2020, Rhea Chakraborty posted on her Twitter and Instagram handles with a note to Amit Shah, the Home Minister, pleading for starting a CBI inquiry regarding the matter of her boyfriend's suicide case.
Her long note read,
"Respected @amitshahofficial sir, I'm Sushant Singh Rajput's girlfriend Rhea Chakraborty, it is now over a month since his sudden demise. I have complete faith in the government. However, in the interest of justice, I request you with folded hands to initiate a CBI enquiry into this matter. I only want to understand what pressures prompted Sushant to take this step. Yours sincerely. Rhea Chakraborty. #satyamevajayate."
Two days prior to that, to mark the one-month death anniversary of Sushant, she had finally publicly talked about him on social media after his demise. She wrote a long emotional message for her Sushi while uploading two old pictures of the two.
Check out more news on Gossip, Starbiz.com!
>> Searches For Kangana Spiked After June, Taapsee Mocks Her Taking Advantage Of Sushant Singh Rajput