Bollywood Celebrities Wish Their Fans A Happy Janmashtami 2019
Nalini Suri |Aug 24, 2019
Read on the wishes from Bollywood celebrities on the occasion of Janmashtami 2019 through some photos and videos on the social media.
On a big day like Janmashtami, are you fond of getting the precious wishes from Bollywood celebrities? Just now, Amitabh Bachchan, Shilpa Shetty and Taapsee Pannu have diffused themselves into the atmosphere of Krishna Janmashtami festival.
As today marks the anniversary of Lord Krishna's birthday, the celebrations aims at cherishing his birth and his overall love for curd, butter and milk.
Bollywood legendary superstar Shah Rukh Khan celebrated by himself the festival of Lord Krishna at his resident place with the cheering up from his fans. Kick-starting the greeting statements from Bollywood celebrities, Shilpa Shetty shared a video of her family celebrating the festival and penned: At the same time, Big B Amitabh Bachchan also took to Twitter to caption alongside a picture of Lord Krishna. Apart from the superstar, Anil Kapoor sincerely tweeted: Otherwise, Ayushmann Khurrana posted one of his pictures on Twitter, writing that: Meanwhile, Hema Malini penned a soulful note on Twitter that: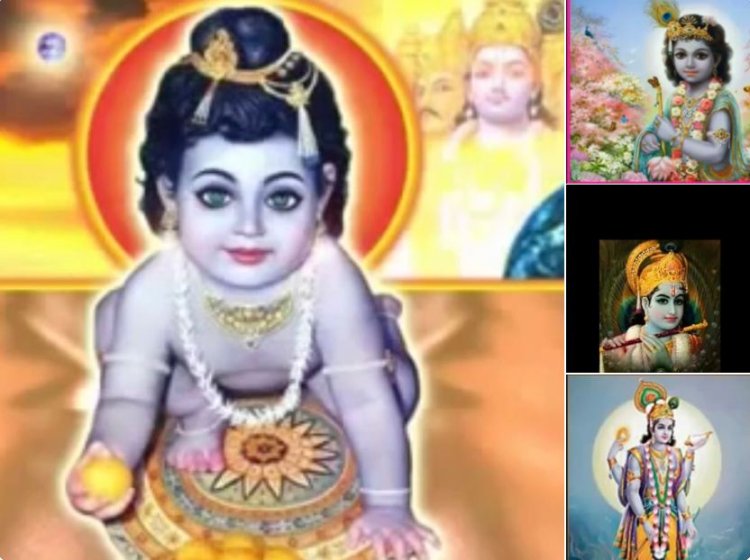 Taapsee Pannu simply wrote on her demand of butter's special treat: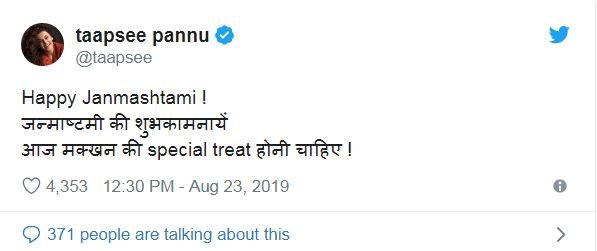 On the other hand, Soundarya Rajinkanth dropped her picture and emotion: