Kunal Khemu: "I Keep Feeling I Regularly Bollywood Debut Every Two Years"
Rena Quynh |Apr 25, 2019
"I still feel I'm a newcomer based on the responses I get. People tell me that oh you look so young, or oh he comes back with a new film" - Kunal Khemu.
Kunal Khemu made his first Bollywood debut since he was a child back to the 1990s and continuously kept starring in prominent movies namely Hum Hain Rahi Pyar Ke, Raja Hindustani, Zakhm, and Dushman. Kunal always refreshes himself by playing in different movie genres from intense parts to comedy. That makes him feel like a debutant every two years.
Speaking of it, he stated in an interview with PTI, "I still feel I'm a newcomer based on the responses I get. People tell me that oh you look so young, or oh he comes back with a new film. Thus, I keep feeling I regularly debut every two years." Talking about his career, Kunal Khemu shook off his previous figure as a child artiste who has been with him for over ten years to affirm his acting ability by playing pivotal roles in Kalyug and Traffic Signal. However, he experienced ups and downs in his acting career with a series of failures. Fortunately, the Raja Hindustani actor has gradually got into trim with Golmaal 3 (2010) and Go Goa Gone (2013), which features with Saif Ali Khan. Kunal also explained that constantly renewing himself is the reason why he wants to star in diverse film genres. "It may look like a struggle from one perspective, but there are pluses and minuses. I can't say 'it's all cool, I'm planning everything,' no. There are times when your films don't work, your phone doesn't ring, and you wonder what you have done. You question it (the choice).''
"But then something good comes along, and you invest all your energy into it, as opposed to waste time on what happened. It's a huge learning that things aren't always in your control. You can only be responsible for what you're doing," he further said.
Also, Kunal gives thanks to both successes and failures happening in his 15 years of acting as it turns him into an optimistic person. "It has been a journey of ups and downs. There have been moments of immense joy and heartbreaks. Everything I have gone through has made me better."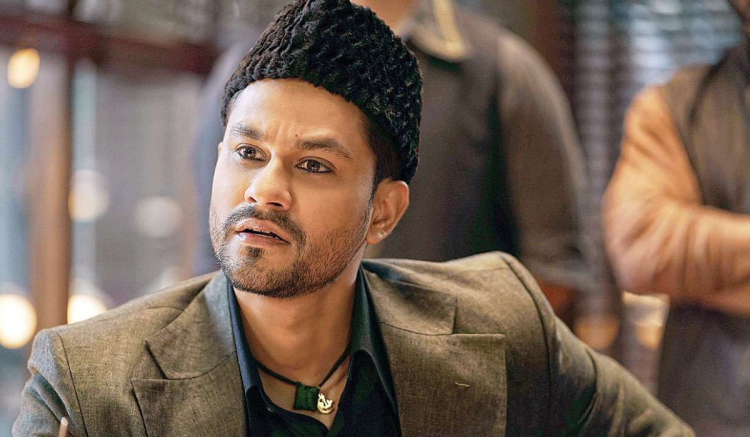 On the work front, his latest movie Kalank, which gathers top B-town celebrities from Alia Bhatt, Varun Dhawan, Sanjay Dutt, Madhuri Dixit, Sonakshi Sinha to Aditya Roy Kapur, makes him overwhelmed by positive feedbacks on his character as a rival. He shows deep gratitude towards Karan Johar for believing and choosing him. "I thought this guy is trusting me with something that I've not done. He believed in me, and I went ahead with it. I played the part to the best of my ability."
Kunal Khemu will star in Malang, which is helmed by Kalyug director Mohit Suri.