Drashti Dhami And Sanaya Irani Approached Ishqbaaz; Does Nakuul Mehta Leave The Show?
Laavanya Hien |Nov 19, 2018
Ishqbaaz is currently not collecting the compulsory TRPs. Hence, the audiences could fully understand that the show's producers have made a significant move to revitalize it.
Ishqbaaz is currently not collecting the compulsory TRPs. Hence, the audiences could fully understand that the show's producers have made a significant move to revitalize it. Recently, the show makers have made a confirmation that Ishqbaaz is taking the generation jump.  Viewers won't see Surbhi Chandna in Ishqbaaz anymore.
The audiences are unhappy when there are the same or several to slam the show's producers and writers for substituting Surbhi Chandna. Now, the social media is full of trending hashtag #NoShivikaNoIshqbaaz as well as #NoSurbhiNoIshqbaaaz. However, there is nothing that can affect Gul. It is because Gul revealed that no comment or tweet can alter the decision.
Nakuul was said to act as his son, Shivansh after the generation leap. However, not only Nakuul but also Surbhi reported to leave from Ishqbaaz. Keep reading to explore the truth!
Besides Surbhi Chandna, Does Nakuul Also Quit Ishqbaaz?
According to a Spotboye source, there is no denying that Chandna is leaving Ishqbaaz. The reason is that she felt uncomfortable when being a mom on the big screen. Nevertheless, the information that it's true that Nakuul will act his son. In fact, there will be new faces who certainly replace Shivaay and Anika. Now, the wedding sequence shooting of them has started. However, they will begin auditioning for fresh faces because Ishqbaaz is going to take the major leap.
Gul Khan Refuses To Comment
Gul Khan the show producer also received the same question for the same matter. In replying it, she revealed with an entertainment portal that she is not replying to any questions because all things have turned into controversies. Moreover, she would simply ask them to hold on and wait for seven days.
Nakuul Mehta Is Not Leaving Ishqbaaz
Another source from Pinkvilla report unveils that Nakuul Mehta is not leaving Ishqbaaz. The producers are working out with a view to introducing a new chapter. The reason is that the second season with the participation of Nakuul Mehta as a pivotal role in acting son of Anika and Shivaay, Singh Oberoi.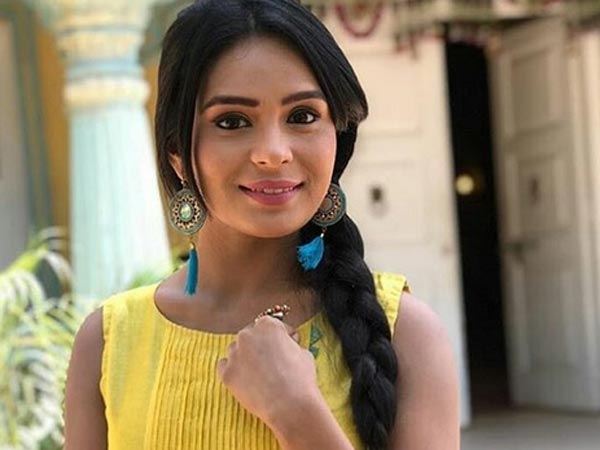 Sonal Vengurlekar
The female lead audition is still on the way! Lately, Sonal Vengurlekar extended her support for Gul Khan about her decisions of selecting the characters. But, several fans even had intimidated her that her career path would surely end if she received that role. On the other hand, others asked her not to replace Chandna.
Drashti Dhami And Sanaya Irani Approached For Ishqbaaz
In the meantime, the well-known actors Drashti Dhami along with Sanaya Irani come closer to the lead role. An IWM source disclosed that talks are happening with not only Drashti Dhami but also Sanaya Irani to act the main role. The show's makers are seeking well-liked faces to be responsible for the female main role after its leap.
Sanaya Irani Lately Met Gul Khan
Sanaya Irani is currently fully engaged in the film Ghost by Vikram Bhatt. Lately, she has met Khan and the two actors probably work with each other.
Does Drashti Dhami or Sanaya Irani Look Good Opposite Mehta?
Some sources said the makers of Ishqbaaz, as well as the channel fancy, selecting both Drashti Dhami and Sanaya Irani for pivotal roles. Fans are well aware that either Drashti Dhami or Sanaya Irani has a good friendship with Nakuul Mehta. And, we're all sure that the couple looks good opposite, Mehta. What is your opinion? Whom would you like to see opposite Nehta? Please leave your comment in the below comment box to let us know your point of view.