Tencent Net Worth 2020 | How Rich Is The World Biggest Video Game Company?
Hanima Anand |Jun 19, 2020
You may all know PUBG or PUBG Mobile from Tencent Holdings Ltd but you may not imagine how rich this world's largest video game company is. Check how many zeros behind Tencent net worth below!
Tencent or Tencent Holdings Ltd is currently the biggest video game company in the world, headquartered in China. Tencent net worth might cause shock to people who used to underestimate the gaming industry.
Let's check Tencent net worth in rupees 2020 as well as facts around Tencent company below! 1. Tencent net worth 2020
Tencent is one of the most valuable companies worldwide, at the same time among the world's largest social media corporations. Tencent net worth in the beginning of 2020 is estimated at roughly 134.6 billion USD.
That means Tencent net worth in rupees is over Rs. 1 million crores. Can you count how many zeros it has? – 13 zeros following the number 1. That goes beyond many people's calculation ability.
However, that is not the most shocking part.
In fact, Tencent net worth can go much higher than that number when it is gaining huge source of income from the gaming industry in 2020. The massive lockdown in the world witnesses a record number of game players, generating enormous profits for the gaming companies. Meanwhile, Tencent is the one with most famous games owned. How much is Tencent share price?
Tencent share price recorded at the moment is 462.80 Hong Kong dollars, converted to roughly 60 USD or 4,547 rupees.
Unlike Tencent net worth, Tencent Holdings share price, however, may change daily according to the fluctuation on the market. For example, Tencent share price reached its peak at 464 HKD at 10 a.m today, June 19 but at 12 p.m, it fell to over 462 and may decline further during the day.
Prior to this, the share price was much lower on June 15. It started its increasing pattern on June 16 and maintained a gradual rise till date.
You can check Tencent share price real-time here.
Emerging source of Tencent net worth 2020 - Tencent games
Mentioning Tencent games means talking about the most popular video games in the world, which are not just limited to Chinese produced games but also expanded to other nations' products.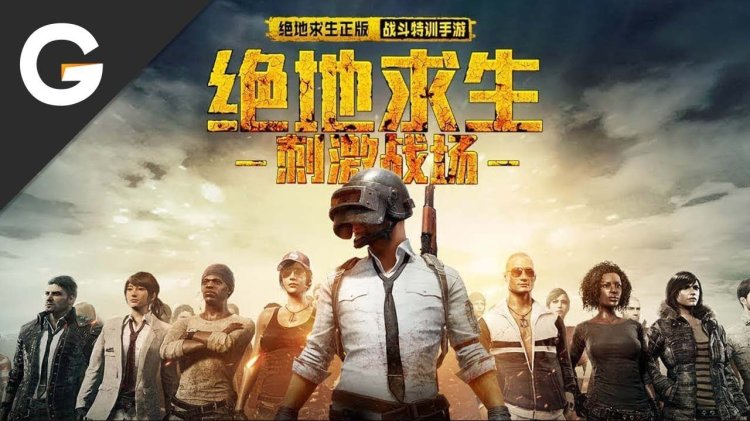 Tencent net worth earned a great deal out of its gaming industry which witnesses an explosion in revenue in 2020. When people are forced to stay at home, many businesses shut down but the situation goes opposite with Tencent.
Its number of game players increase exponentially during the past months, which boosts its revenue to record figures as well as its share price and Tencent net worth in 2020.
Below are the list of most famous games owned or co-owned by the Tencent company. We also list their publisher's origin countries for your reference.
Honor of Kings, Arena of Valor – By Tencent (Chinese)
Call of Duty Online – By Tencent (Chinese)
League of Legends – By Riot Games (American)
Path of Exile – By Grinding Gear Games (New Zealand)
PlayerUnknown's Battlegrounds – By Bluehole (South Korean)
Age of Conan, The Secret World – By Funcom (Norwegian)
Watch Dogs - By Ubisoft (Swedish)
Stellaris, Hearts of Iron – By Paradox Interactive (Swedish)
Fortnite – By Epic Games (American)
Clash of Clans – By Supercell (Finnish)
Rune Factory – By Marvelous (Japanese)
StoneAge World – By Netmarble (South Korean)
Kim Kardashian: Hollywood – By Glu Mobile (American)
Black Desert Online – Kakao Games (South Korean)
Elite Dangerous – By Frontier Developments (United Kingdom)
Above are just some of hundred games owned and co-owned by Tencent Holdings. It's not an exaggeration that almost every famous game in the world now is related to Tencent net worth.
2. About Tencent company
Tencent Holdings Ltd, as its full name, is a Chinese conglomerate company which work on a variety of fields related to the Internet services, Internet products, entertainment (music and film production), technology and even artificial intelligence. Tencent Holdings has its presence on the global scale in almost all Internet-accessed countries. It is the world's biggest video game company with top famous games as PUBG (PlayerUnknown Battlegrounds), Arena of Valor, Call of Duty Online and Honor of Kings.
Tencent was founded by 5 people including its current chairman Ma Huateng in November, 1998. The company rose to one of the most influential tech and entertainment companies in its country. Tencent Music Entertainment recorded over 700 million active users in 2018 while Tencent Holdings was the fifth-highest brand value in the world in the same year.
Not just providing countless technology services by itself, Tencent Holdings is also an investor. With stakes in more than 600 companies which mostly include Asian technology start-ups, Tencent is among the most active investment corporations in the world.
In India, Tencent is also boosting its investment to Indian start-ups and shares that they are ambitious about this market. In January 2020, there are 15 start-up companies in India which are invested by Tencent company. Some of Tencent India start-ups are Swiggy, Flipkart, Hike, Dream11 and Pacto.
All in all, Tencent net worth reflects the influence of this Chinese conglomerate on the world industry of gaming and technology in general. With the development of online platforms, Tencent company is expected to flourish in the future, threatening other world's most valuable companies from America.
>>> Read more on Starbiz: Youtuber CarryMinati Income, Net Worth, Cars, House And Lifestyle